Sensing and Learning: An Overview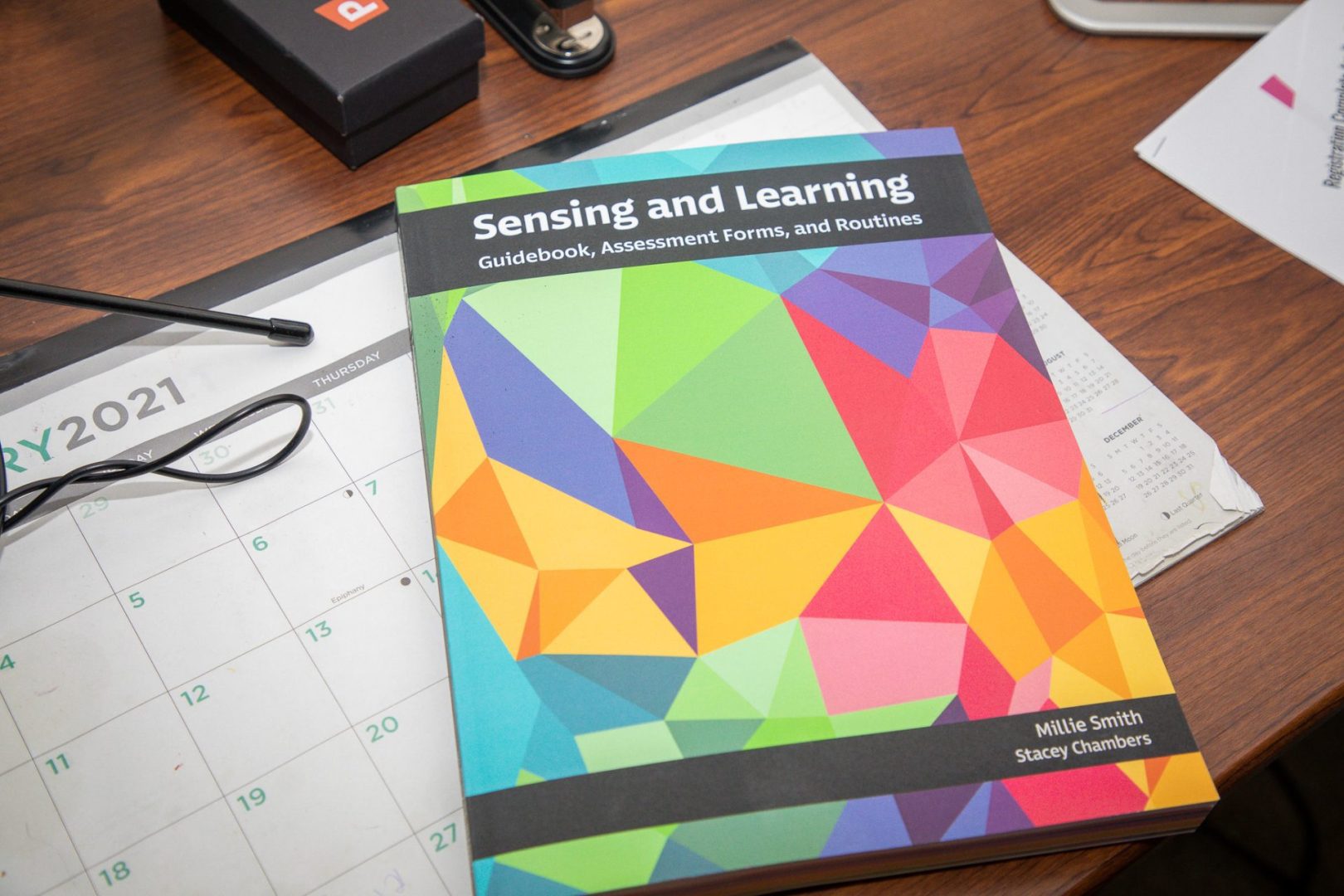 You may be familiar with our recently discontinued legacy product Sensory Learning Kit (SLK) and possibly the new research that has developed since its introduction. Sensing and Learning, written by Millie Smith and Stacey Chambers, is our new book that provides updated information alongside the best of the original Sensory Learning Kit while also addressing questions and issues raised by many teachers of learners with visual impairments (TVIs) as they used SLK strategies over the years. Read on to learn exactly what makes Sensing and Learning a great updated resource for the classroom.
Overview
Sensing and Learning includes new research made available since the introduction of the Sensory Learning Kit and its predecessor, the Sensory Stimulation Kit (SSK). As research develops, the methodology evolves. This expanded guidebook presents research-based, best-practice strategies that align with the common administrative practices in place in most special education programs.
The material gives TVIs tools to conduct sensory efficiency and learning media assessments; address IEP areas such as instructional settings, accommodations, and goals; and provide highly effective instruction using a collaborative, consultation-service delivery model. The strategies and tools contained in the book can provide quality-learning opportunities in environments other than schools, but application may vary in those settings where special education mandates do not apply.
In keeping with the mandate to use evidence-based practice (IDEA), the research-based, best-practice strategies presented in Sensing and Learning also place a strong emphasis on the importance of data collection and analysis. In addition, it underscores the importance of Zone of Proximal Development and the necessity of ensuring that the provided instruction is accessible to the learner.
Sensing and Learning is this book's title, but it is also a program to increase sensory efficiency in activities designed to teach skills typically learned during the sensorimotor stage of cognitive development. It is the first in the sequence of products that comprise the APH Intervention Continuum for learners at the sensorimotor and preoperational stages.
Who Should Read This Book?
Sensing and Learning is a practical resource for faculty in teacher preparation programs in colleges and universities and for graduate and undergraduate teacher candidates in the field of blindness and visual impairment. In addition, the text will be valuable for new and experienced practitioners who are responsible for providing direct services in specialized or inclusive settings. Professionals who will consider Sensing and Learning a must-read include teachers of students who are blind or low vision; orientation and mobility specialists; other special educators, including those who work in the area of significant disabilities; physical and occupational therapists; speech-language pathologists; paraeducators; and families of children in this low-incidence population.
Expert Review Comments
Here's what Mary Zatta, Ph.D., Director of CVI Training at the CVI Center at Perkins School for the Blind, had to say about Sensing and Learning: "Millie Smith brings the importance of "quality of life" to the forefront and provides guidance to educators related to the provision of educational programs that meets this expectation. In this exciting new publication, Sensing and Learning, first released in 2005 under the title Sensory Learning Kit Guidebook and Assessment Forms, she describes the importance of eliminating barriers to learning while capitalizing on learners' interests to attract their attention and activate their brains to increase understanding and memory. Providing meaningful instruction for children with visual impairments with significant additional disabilities is challenging, at best. Today, the number of children in this category continues to increase dramatically. A subset of these children is developmentally in the birth to two-year range. Teachers who have typically trained to teach school-age students (5 years and older) face challenges when providing effective instruction to children whose developmental level is below that parameter. Millie's developed approach, as detailed in Sensing and Learning, provides access to learning to the most challenged learners. This updated guidebook incorporates current neurological research as well as additional tools and methodologies to meet the needs of this population. Millie's descriptions of highly effective instructional strategies provide teachers with the means to increase active engagement for their students."
Stacey Chambers, TVI and 2022-2023 APH Scholar, said about Sensing and Learning, "Jan Van Dijk championed the value of harmonious and responsive interaction. Lili Nielsen honed strategies for promoting social-emotional development through active learning techniques. Millie Smith succinctly teaches us to incorporate these interactions and strategies within highly structured sensorimotor routines."
Benefits
In the Sensing and Learning methodology, a routine is an instructional activity designed to provide strategies that maximize learning efficiency at the sensorimotor stage of cognitive development. Learners benefit from assessments learning Attention, Exploration, and Function level routines. The strategies highlight several APH products sold as separate products, including:
By offering Sensing and Learning as a stand-alone product, those who already have the products in the list above and those who only need specific products can purchase what they need as they need it. Additionally, the availability of the materials will not be limited to when all products are in stock.
Purchase Sensing and Learning for yourself or another practitioner.
Share this article.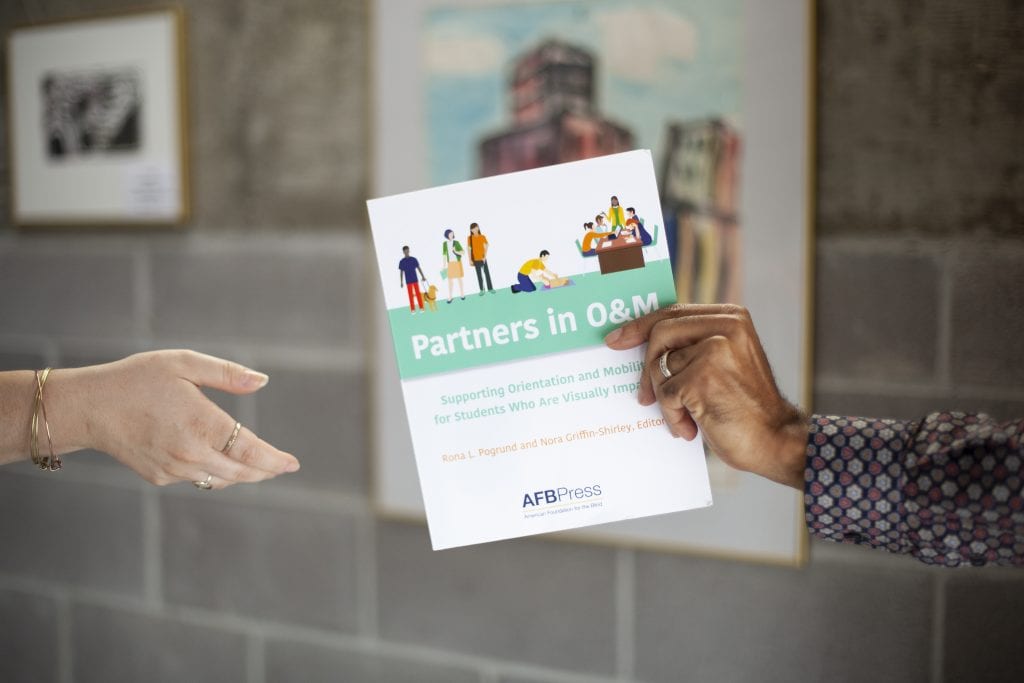 APH Press offers a selection of books for Orientation and Mobility (O&M) instructors to use when developing their lessons. As...