The MATT Connect – a compact, all-in-one magnifier, distance viewer, and educational Android tablet – is flaunting some new upgrades, just in time for the start of a new school year! If you're already the proud owner of a MATT, you'll be prompted to install these upgrades when connected to WiFi. To help you make the most out of the new upgrades, we've included some great video tutorials to help you get started.
Desmos Calculator – plot graphs and solve equations with this scientific calculator. Learn more at https://youtu.be/1hxvl-AYHqY.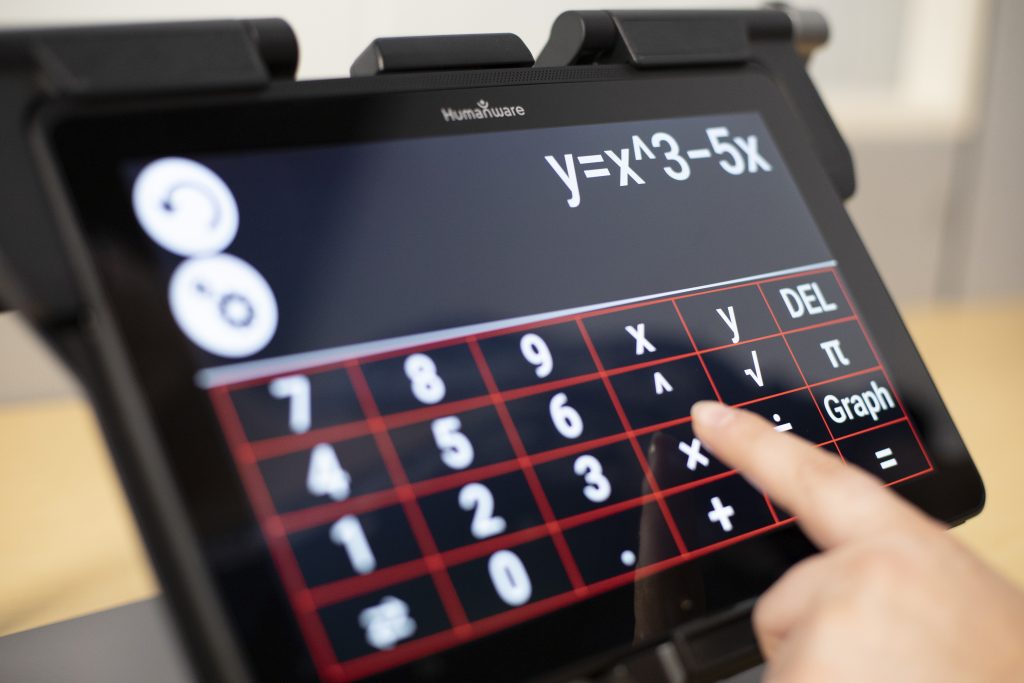 Gallery Management – It's easier than ever to manage your images with a more powerful and flexible gallery. New gallery features include:
Quick settings menu
Support for lower case letters in an image name
Ability to renumber the first page in a document
"Go to page" function in a document
Ability to create up to 4 levels of subfolders
New notes category – take quick notes and organize them in the notes category
Ability to move images from the distance folder to any folder in the root of the gallery
Learn more at https://youtu.be/BEPwdlP6hVQ.
Notes Application – quickly create handwritten or typed notes.  Learn more at https://youtu.be/WG1OcUYnq88. 
Proxy Connection Support – set up your connection to proxy networks using Prodigi. Learn more at https://youtu.be/LJ-Vf3g2xTI.
Other Updates:
Books application bug fixes
Prevent exit to Android – useful for student exams
Speech OFF by default
You can find more information or purchase a MATT Connect here: https://www.aph.org/product/matt-connect/
Questions? Contact the APH Customer Experience team at 1-800-223-1839.