The Tale of Braille Tales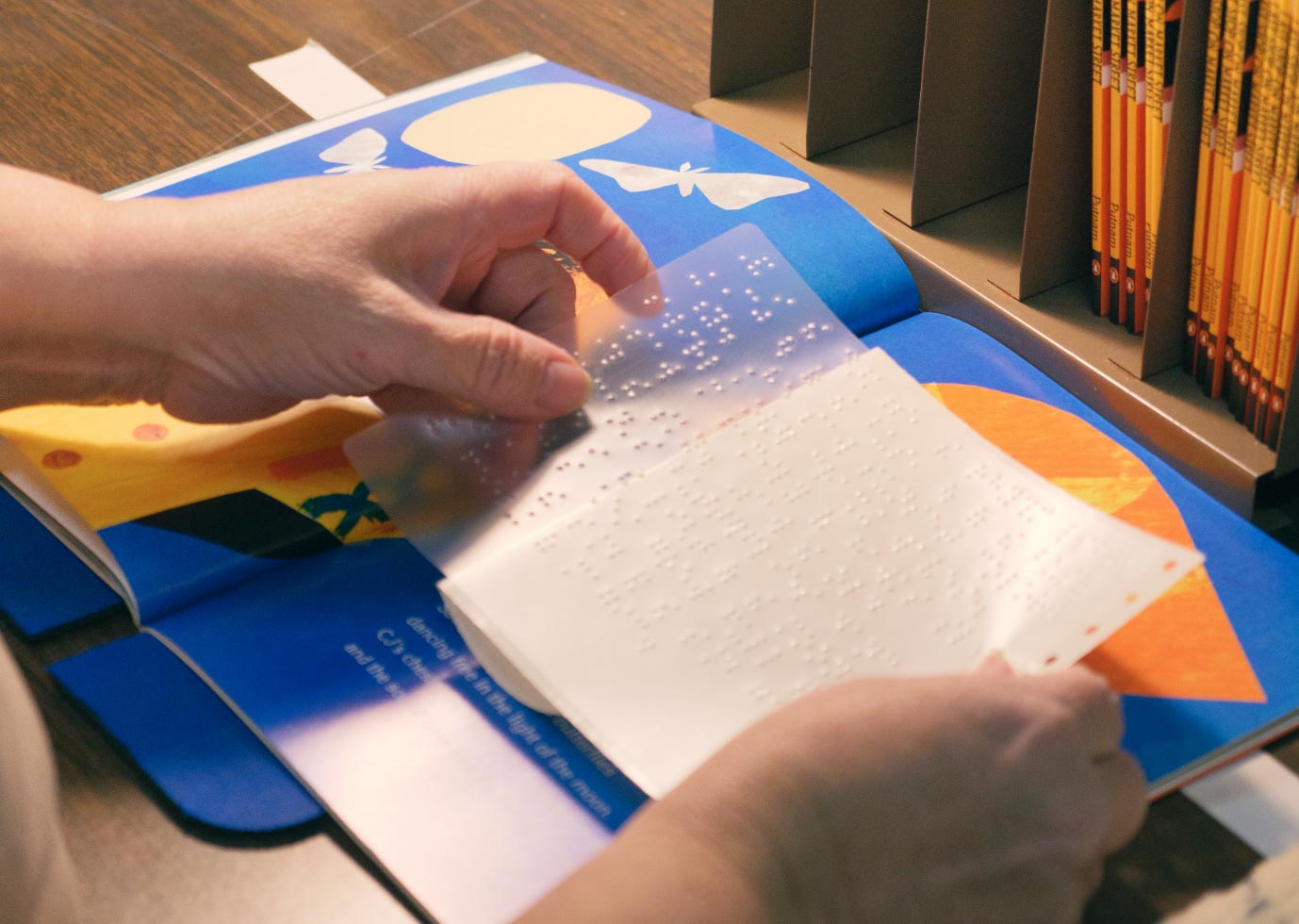 Literacy, the ability to read and write, begins when young children are introduced to storybooks. APH's free Braille Tales program provides print books with clear braille labels over each page to children ages 0-5 who are blind or have low vision so they can experience the joy of reading alongside their sighted peers. The program is also open to families with parents/guardians who are blind or have low vision.
The Beginning of Braille Tales
Braille Tales was born out of providing accessibility to the Dolly Parton Imagination Library (DPIL). DPIL is based out of Tennessee and supplies a free print book to children ages 0-5 once a month. In 2008, the Tennessee Disability Coalition advocated for the DPIL to provide alternate formats for their books so children who are blind or have low vision can also enjoy them. Initially, the Tennessee School for the Blind created a list on their website detailing which of their titles could be found elsewhere in braille and their cost. This was a great step in creating access to those materials but did not ensure an equitable experience for families.
In 2010, the DPIL and APH worked out a deal with Penguin Publishing to provide lower cost books through the Dolly Parton Imagination Library, which allowed APH to create audio recordings for the year's booklist as well as distribute 5 braille labeled books per year.
The very first Braille Tales book was given out in June 2011, and a month later, the audio recordings were posted free of charge on our website. Braille Tales officially opened for enrollment in the summer of 2012.
How it Works
Each year, APH acquires the books for Braille Tales through Penguin Publishing. The 2022 books are A Story for Small Bear, Sassy Bedtime for Baby, Just Like My Brother, Pudgy Peek-A-Boo, Pudgy Where is Your Nose?, and The Little Engine that Could. The books are transcribed into braille and embossed onto clear stickers by members of our braille team at Kentucky Correctional Institution for Women in Pewee Valley, which is a longtime partner of APH and a member of the National Prison Braille Network (NPBN). After transcribing, they lay the brailled stickers directly on top of each printed page. From there, they are mailed to the subscriber's home.
"The purpose of Braille Tales is to encourage reading and literacy among children, specifically those with vision impairments," said Christine Genovely, Prison Braille Programs Coordinator. "Parents reading with their children and their children being able to follow along – that's an introduction to literacy that should be accessible to all families. That's why we mail the books directly to their homes so they can create personal libraries."
Sign up for Braille Tales
Braille Tales is open to children ages 0-5 who are blind or have low vision and to families with parents/guardians who are blind or have low vision. The program is available for US residents only. Participants will receive one copy of each book per household. Apply for Braille Tales online.
If you are interested in supporting the mission of Braille Tales, donate to APH today.
Share this article.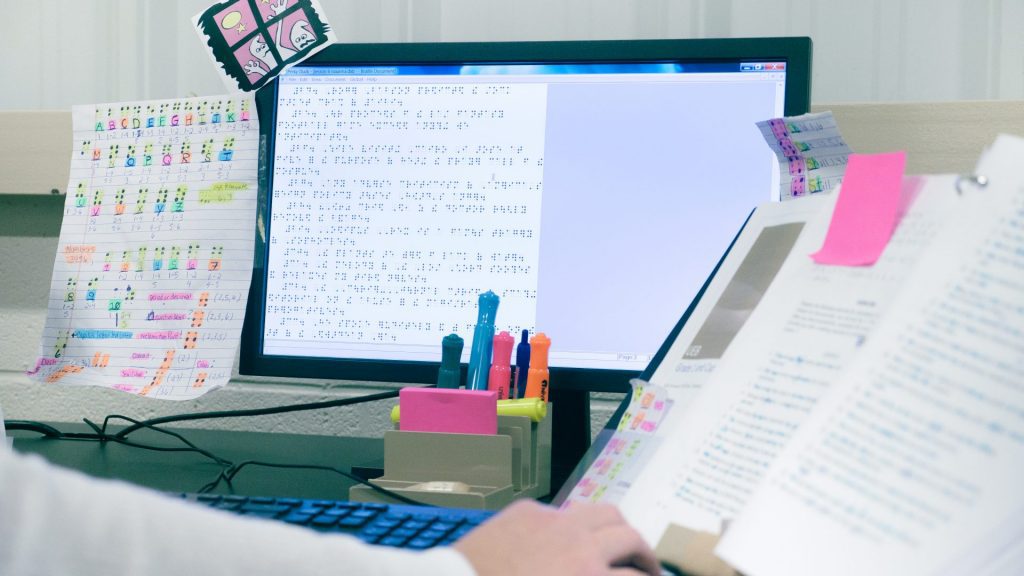 Did you know that many braille textbooks for students K-12 are produced in prisons across the United States? Since 2002,...