Wayne Price Joins APH Team as Vice President of Production and Logistics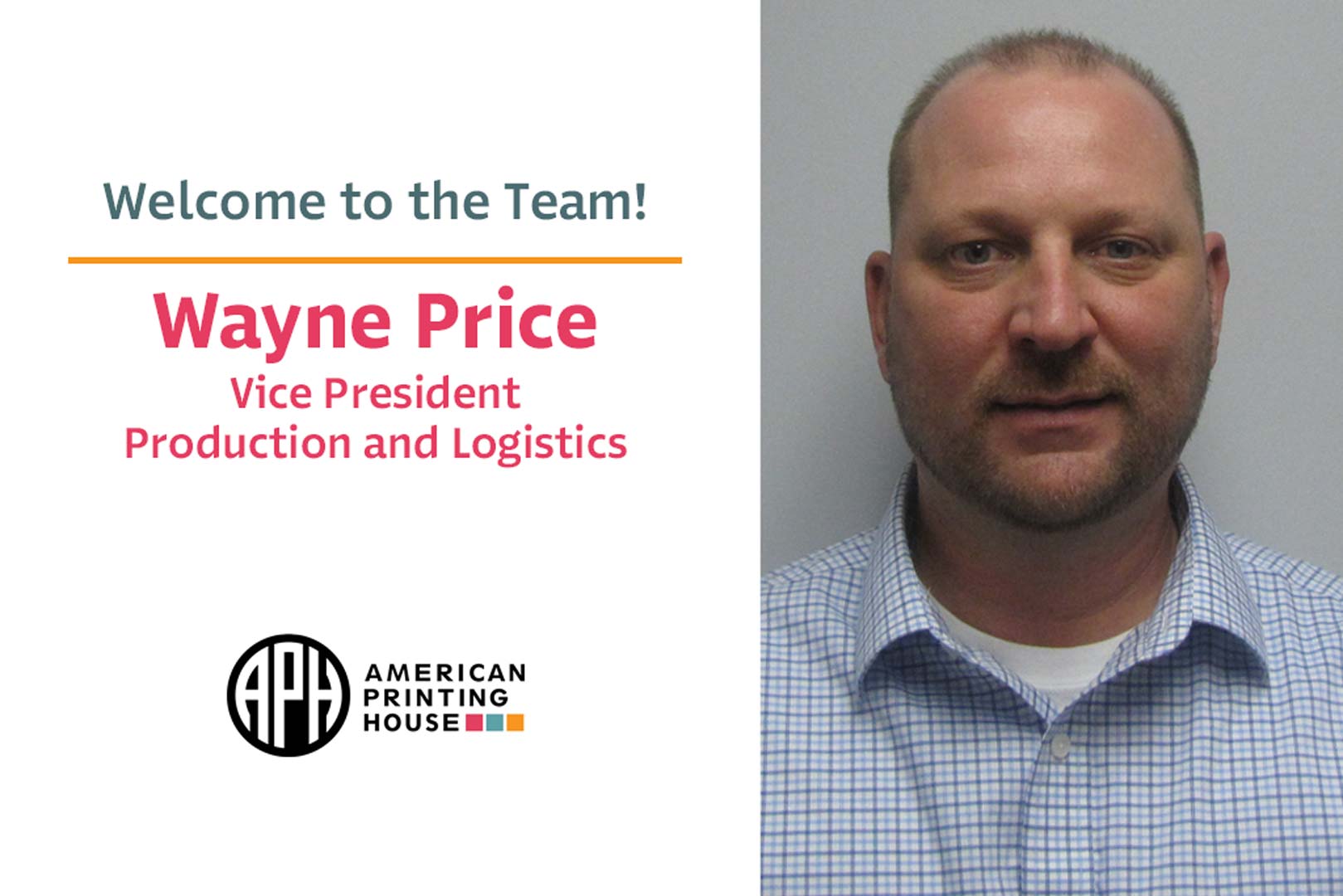 APH continues to find the right people to assist in removing barriers to education and employment, ensuring the future does, in fact, belong to everyone. Wayne Price, a highly-qualified, operations executive, is someone who will make an impact from the start. APH is excited to announce that he has joined the team as Vice President for Production and Logistics.
"Wayne Price came to us from Brinly-Hardy, where he held the positions of Director of Supply Chain and Master Scheduling, Plant Manager, and most recently, Director of Operations," said Craig Meador, Ed. D., APH President. "Wayne brings to APH extensive experience in operations, supply chain, logistics, and master scheduling."
As Vice President of Production and Logistics, Wayne will work to oversee all activities within APH's 280,000 square foot production facility. This includes the manufacture and distribution of more than 1,000 products annually, as well as producing the highest-in-the-industry quality braille, large type, and talking books, and APH's substantial array of educational aids in a timely manner.
Wayne brings an extensive background and knowledge from his time in the field. In previous positions, he led long-term strategic planning and oversaw direct production, supply chain logistics. He was also a business analyst for Strategic Leadership and Operations Teams.
"I look forward to making a positive impact at APH. This is a great institution that works hard to make a difference in the quality of living for many people, and I consider myself lucky to be a part of that," said Wayne.
Share this article.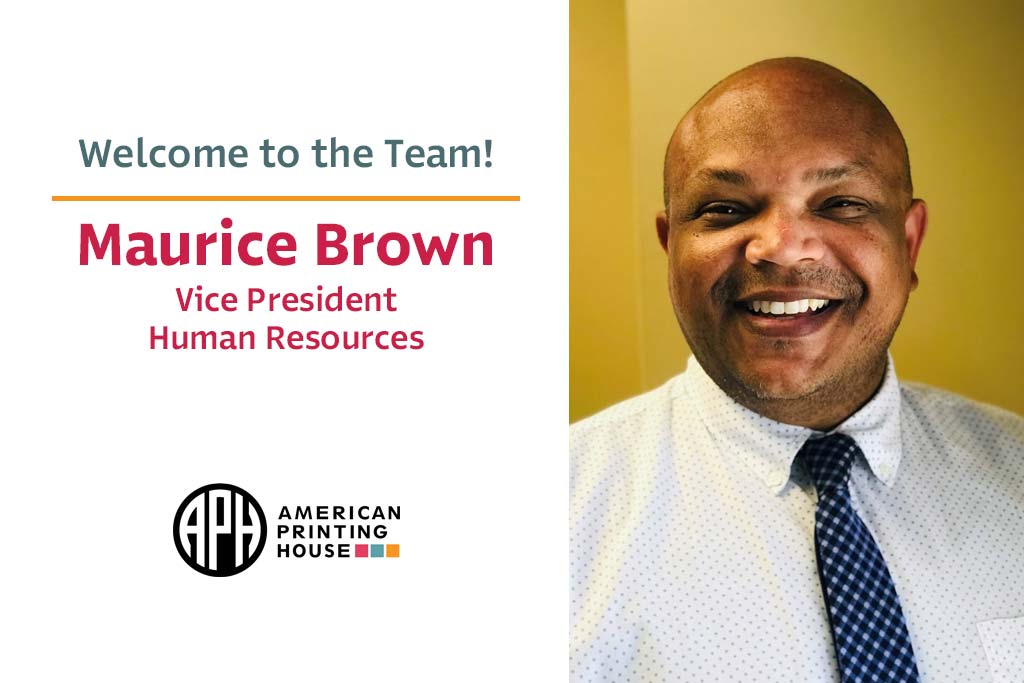 APH welcomes Maurice Brown as the new Vice President of Human Resources. Maurice brings to this role over 20 years...