What Helen Keller Said: Celebrating Women's History Month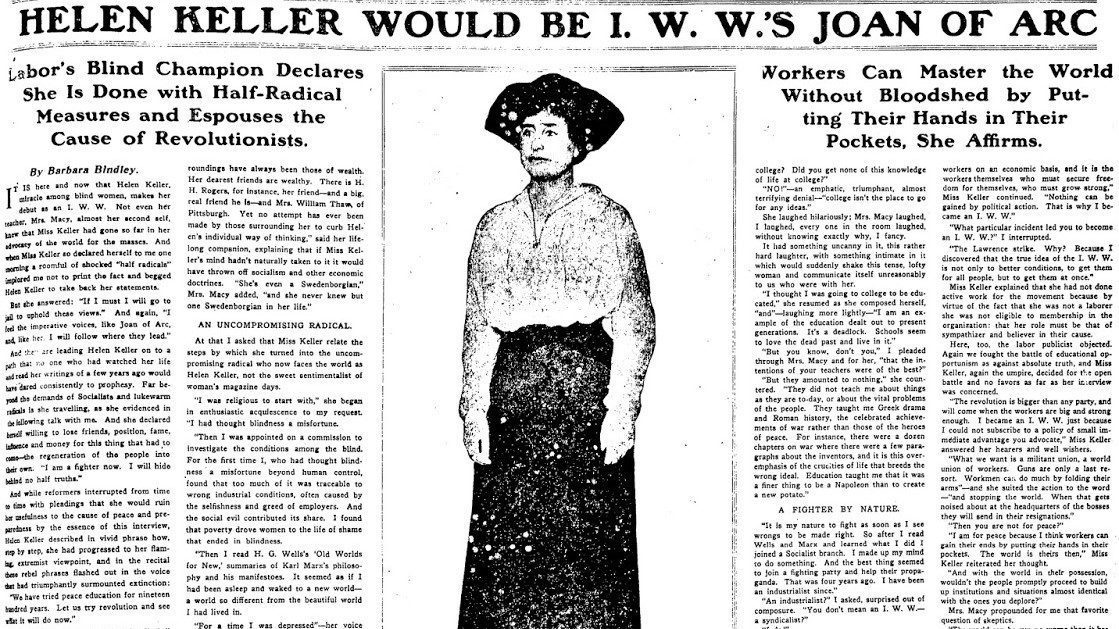 Entire books and websites have been devoted to quotes by Helen Keller. Often the quotes are brief, pleasant, and even comforting in nature — something that might appear on an inspirational tea cozy or in a daily affirmations journal. Helen Keller was in fact a firebrand and a radical, with plenty of things to say to support her often radical opinions. For Women's History Month, Helen Keller will be speaking to us directly from the pages of some of her most outspoken works. While some of them are over a century old, they are still relevant today.
Eighty percent of our people live in rented houses, and one-half of the rest are mortgaged. The country is governed for the richest, for the corporations, the bankers, the land speculators, and for the exploiters of labor. Surely we must free men and women together before we can free women.
To an English Woman-Suffragist, Manchester Advertiser, March 3, 1911
Economic urgencies have driven women to demand the vote. To a large number of women is entrusted the vitally important public function of training all childhood. Yet it is frequently impossible for teachers to support themselves decently on their wages. What redress have these overworked, underpaid women without the vote?"
The laws made by men rule the minds as well as the bodies of women.
Women will be able to protect themselves from man-made laws that are antagonistic to their interests. Some persons like to imagine that man's chivalrous nature will constrain him to act humanely toward woman and protect her rights… We demand that all women have the right to protect themselves and relieve man of this feudal responsibility.
Why Men Need Woman Suffrage, New York Call, October 17, 1913
Incredible as it seems, employers of others' brains and bodies may, and do, claim a right over their lives, the frail limbs and tender souls of others' progeny, for profit. To such persons, knowledge about birth control is odious.
A letter on birth control to the Editor of the New York Call, November 26, 1915
The attempt to imprison a woman who is teaching the mothers of the working class what they so pitifully need to know is an outrage. It should arouse every one that believes in free speech and in a woman's right to rule her own body. The manner in which Emma Goldman was arrested is a disgrace to the City of New York. The ruffianly search was an insult to her womanhood and to the common womanhood of all of us.
A letter to the Editor of the New York Call in opposition of Emma Goldman's arrest, April 6, 1916
The time is ripe for us; there are now four million women voters in the United States. The party that turns them down is dead politically. Of course, our victory is not won; we shall have to work long and endure much before our dreams are realized.
The New Woman's Party, Call, June 9, 1916
You make me feel that I have worked to some purpose by saying I am remembered "whenever hearts are lifted, and people are given a new vision." But those dear words cause blushes to cover my face. For yours is far the greater achievement. You are among the women I most love because you so labor and suffer that the life of the human race may become safer, finer, and more creative.
Correspondence between Margaret Sanger of Planned Parenthood and Helen Keller, March 13, 1938
To read more from Helen, check out Out of the Dark. First published in 1913, it collects many of her passionate, early political writings.
Justin Gardner is the AFB Helen Keller Archivist at the APH Museum.
Share this article.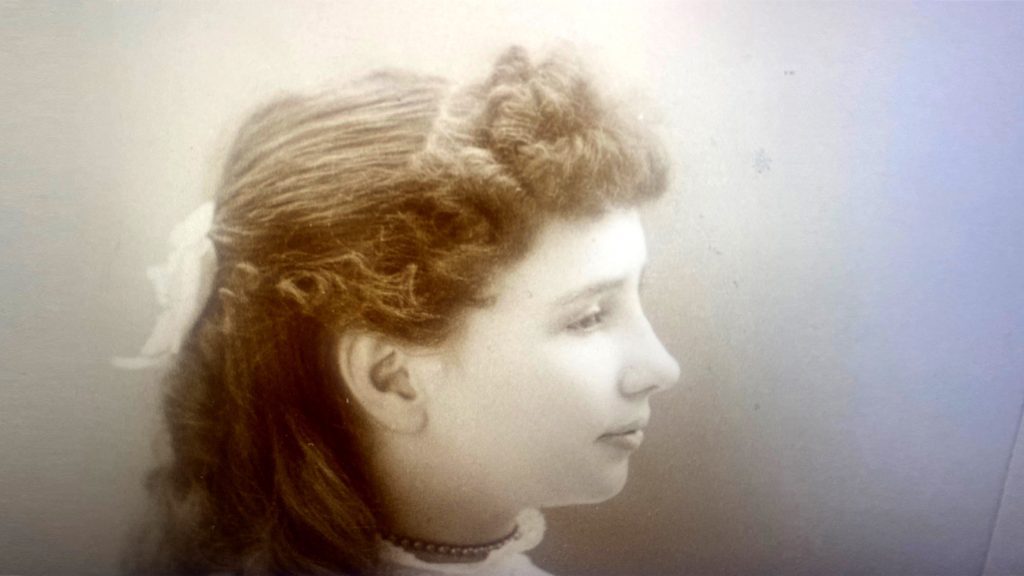 In 1904, the Ladies Home Journal published a piece by Helen Keller titled, "As the Blind See the Yuletide." For...