A Braille Basics App for Kids!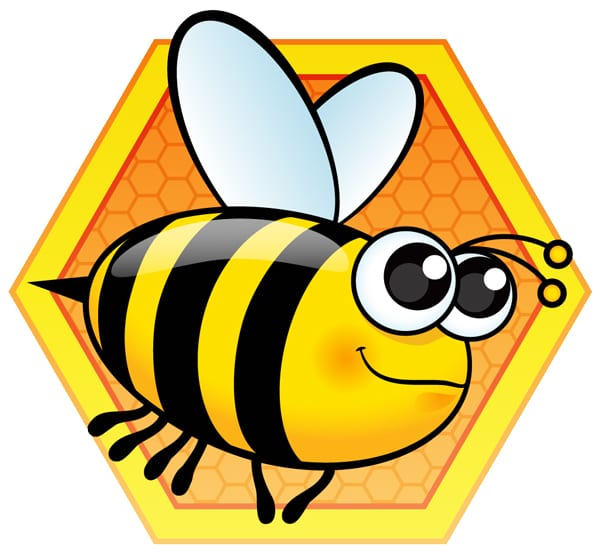 An Interview with the Creator of the BrailleBuzz
There's a new bee in town! You're probably familiar with BrailleBuzz, our fun bee shaped educational tool that teaches students braille and phonics. Learning braille, whether in the classroom, virtually, or some hybrid, is critical to the literacy of many students. That's why we're excited to introduce the Braille Buzz App, giving young children who are blind or visually impaired access to similar technology as their sighted peers. We spoke with Diane Brauner, one of the leading experts on this topic. Diane has 25 years of experience as a Certified O&M Specialist (COMS) and is also an Educational Accessibility Consultant and website manager of the Perkins eLearning website, Paths to Technology. The mind behind BrailleBuzz, we asked Diane to share some unique insights about how the BrailleBuzz App can be used to promote braille learning.
Q: First, can you tell us about how you came up with the idea for the original BrailleBuzz and describe your involvement in its creation?
A: As I traveled from school to school working primarily with preschool and elementary students with visual impairments, I observed how emerging readers with vision had numerous electronic toys that supported letter identification and phonics, something our emerging braille readers did not have. I also observed how emerging braille readers physically struggled to create braille using a traditional braille writer. It should be fairly easy to create a similar letter and phonics braille toy, right? Unable to find a company that would develop such a toy, I connected with the University of North Carolina's BioMedical Engineering and Computer Science Departments and submitted the idea for a joint student team project. Mentoring student teams for two semesters, these innovative and passionate university students developed the first BrailleBuzz prototype. The prototype was then submitted to APH. APH modified, field tested, and released the BrailleBuzz toy that is available today!
Q: Why is an early introduction to braille technology important for young students?
A: Students with vision enter kindergarten comfortable with, and completely independent with, age-appropriate tech. These students have also been exposed to gamified educational content and have been learning while playing. However, students who are visually impaired often do not have, or have very limited, access to technology and educational apps prior to entering school. Without independent tech skills, these students with visual impairments or blindness are entering kindergarten behind their peers.
Q: Very interesting. Can you tell us how the BrailleBuzz App helps close this gap?
A: BrailleBuzz, both the physical toy and the app, introduce braille letters in an interactive game format which encourages longer play. Young students break out in giggles when they hear the fun sound associated with each letter and will press the desired keys of a letter again and again, just to hear their favorite sound. The student quickly learns to create that letter while building finger strength and muscle memory. The more the students play, the more they learn.
Q: What would you say to parents and teachers who are concerned their students may miss some key instruction or important opportunities while they're learning remotely? How does the BrailleBuzz App help with that?
A: Young students learn best through engaging educational games. BrailleBuzz, both the toy and the app, do not require parents/caregivers to have any knowledge of braille. BrailleBuzz supports learning braille letters and phonics and provides opportunities for young students to practice these skills through game play – at school or at home. Just like their peers, young students can use tech to support emerging reading skills.
Q: We understand that the BrailleBuzz App can be paired with a refreshable braille display. What are the benefits of refreshable braille?
A: Refreshable braille dots are crisp and easier to read than traditional paper braille dots, which tend to be "mushy." Producing braille using a refreshable braille device requires only a light touch while the traditional Perkins Braille Writer requires more isolated finger strength than what most young students are physically capable of. Refreshable braille also has the option of appealing auditory feedback – the student instantly knows if he/she has made the correct braille letter or word. Classroom teachers and family members often are not familiar with braille; however, when a young student uses a braille display paired with a tablet or smart phone, the device displays a print version that mirrors the braille. With remote learning, anyone can share a digital Word document or an interactive book and the student can instantly access these materials in braille. The family member can view the document simultaneously in print – no more waiting for the document to be converted into braille or for the student's work to be transcribed back into print.
Q: Finally, what is your advice to parents who are jumping into remote learning for the first time with a child who is visually impaired?
A: Parents can mirror best teaching practices by incorporating educational games into every lesson. Young children, especially students with visual impairments, need to be actively engaged with hands-on materials and manipulatives. Allow your child to explore the material/toy/app/manipulative at his/her own pace. Demonstrate by modeling and clearly verbalizing the activity; use hand-under-hand guidance rather than grabbing and manipulating your child's hand. Encourage and expect your child to be independent as quickly as possible with each part of the activity. Remember, your child can do more than you know; if you jump in too quickly to assist, your child may develop "learned helplessness" behaviors. Keep the lessons upbeat and full of praise for good work. Most importantly, have fun!
Download the BrailleBuzz App today!
Share this article.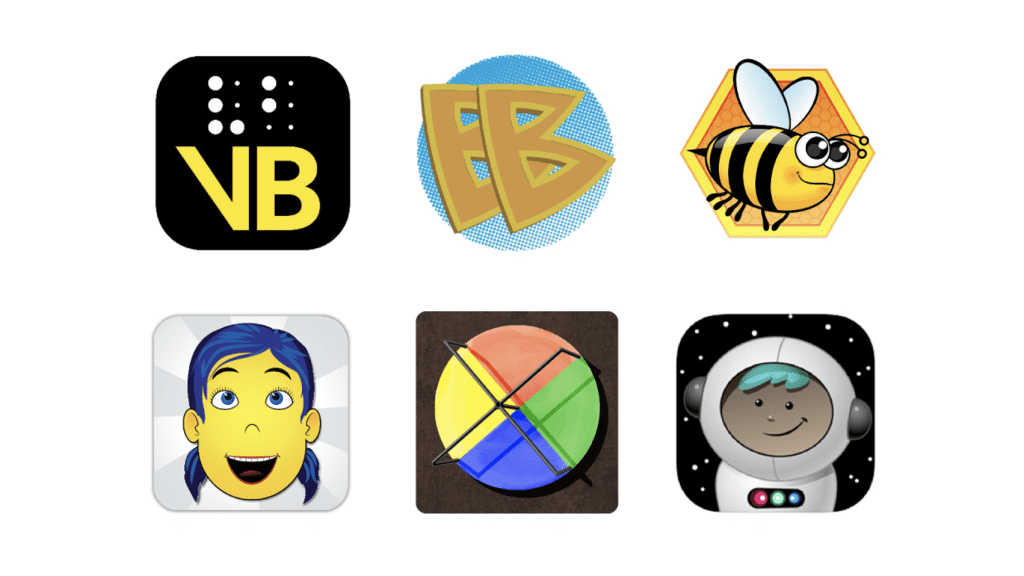 We use apps every day to check email, listen to music, play games, and connect with friends. We're excited to...