Free Apps and Actions from APH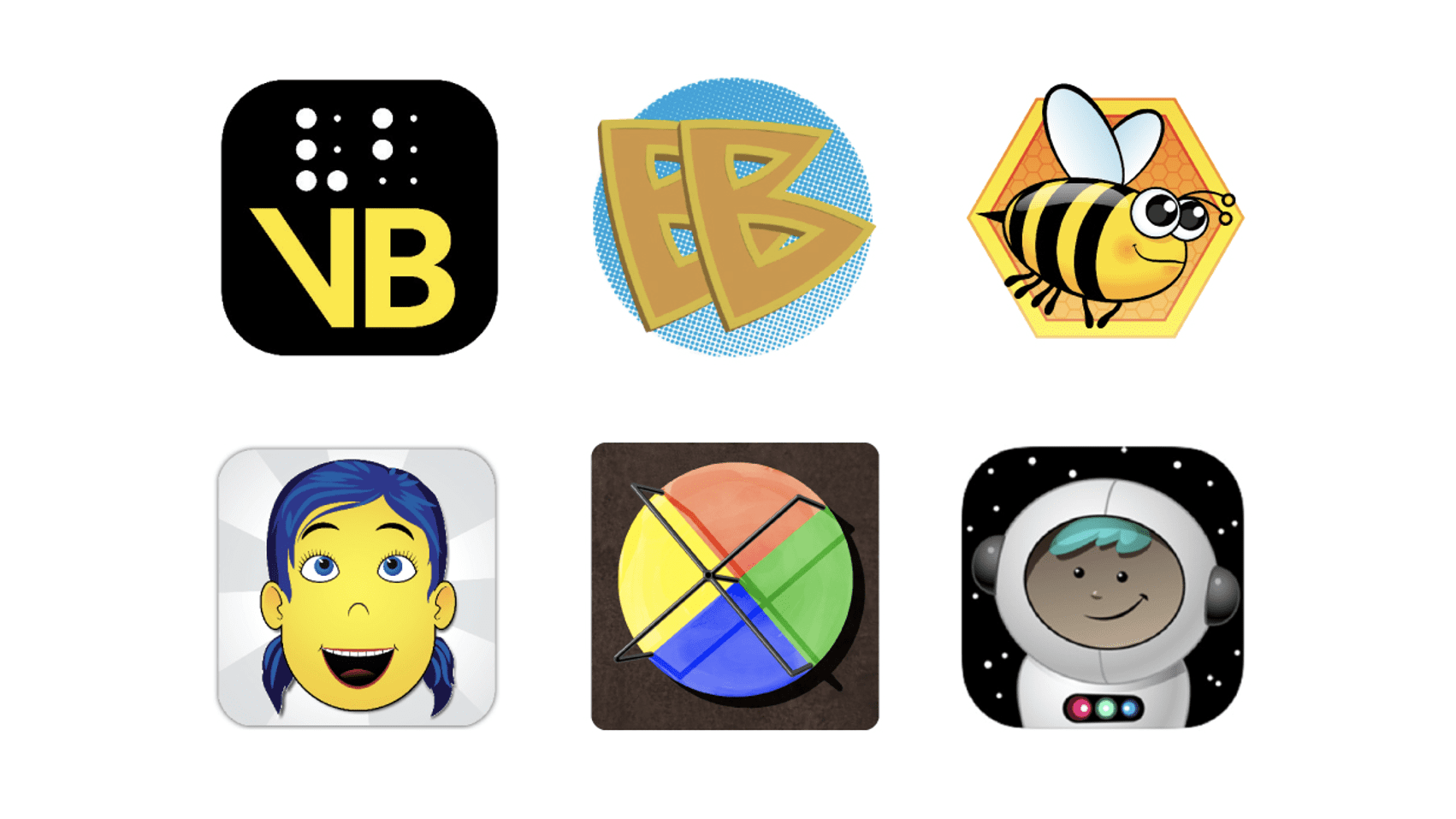 We use apps every day to check email, listen to music, play games, and connect with friends.  We're celebrating National App Day by sharing our FREE apps and actions that we think are a lot of fun!
Crossword puzzles for everyone to play on mobile or desktop! We even found some fun free puzzles from the New York Times for you to try!
Flip-Over Faces is a way for kids to explore hundreds of fun facial expressions while learning about emotion and practicing dexterity. Download for Android or iOS and learn more.
Braille Badges are accessible stickers to use in the messaging app! Featuring white canes, cute guide dogs, and simbraille message bubbles. Perfect for any occasion. Download for iOS.
Visual Brailler is perfect for practicing transcription work with a digital braille writer. Great for on-the-go NLS certification exercises. Download for iOS.
SlapStack Math is a fully accessible action and memory game that uses math flashcards instead of playing cards. Collect points by winning the most cards! Download for iOS.
Practice2Master Fractions makes learning about fractions fun with an unlimited number of problems to practice. Download for iOS.
AnimalWatch VI Suite reinforces middle school math skills!
Draw2Measure is an app that allows you to use a protractor on your iOS device.
Math Flash can be played on your smart speaker or device to practice math operations in a fun and interactive way! Available on Amazon Alexa and Google Assistant.
Nemeth and UEB Math Tutorials make learning math fun and easy!
O&M Trivia on your smart speaker or device is a great way to learn and reinforce orientation and mobility knowledge for people of all ages!
CodeQuest, a FREE, interactive and accessible iOS tablet app, teaches preschool to early-elementary age players coding, logic, and orientation skills.
Going to the Playground is an iOS app that helps young children, ages 3-5, learn orientation directions, such as left and right, in and out, and up and down, as they become familiar with the layout of a virtual playground.
BrailleBuzz introduces braille, as well as teaching the skills necessary to perform basic activities for controlling the app and identifying braille letters.
Teacher's Pet Online provides a rich environment for teachers and parents to create and edit audio and large print drills, practice exercises, or tests for students who are blind or have low vision.
Typer Online is an accessible typing and computer keyboard tutorial that can be accessed online from any computer or smartphone.
For additional APH Apps and games, see our Apps Brochure!
Share this article.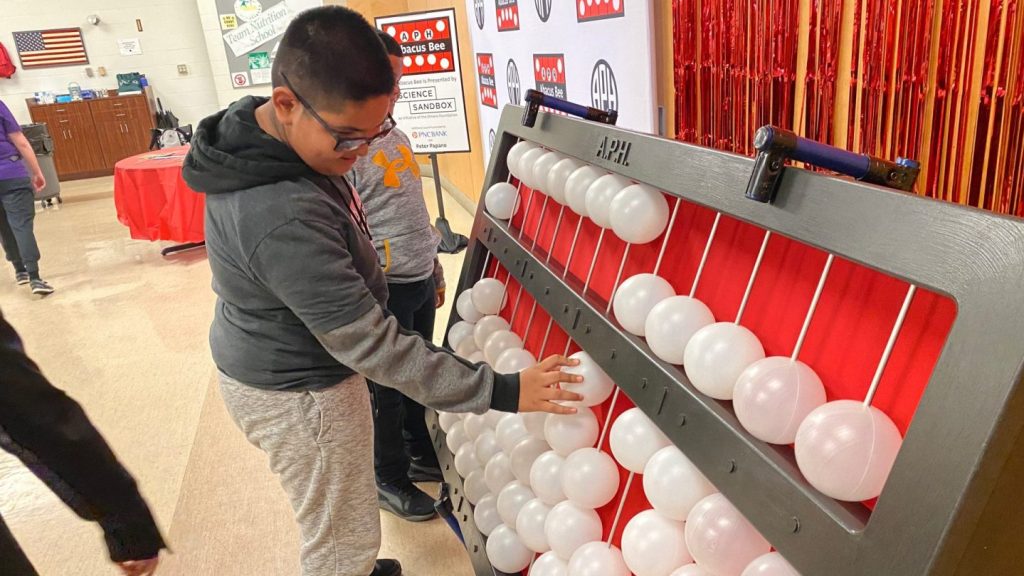 Created in China in 1200 C.E., the abacus is an ancient tool used by generations of mathematicians and students before...