APH Behind the Scenes: Bringing APH to You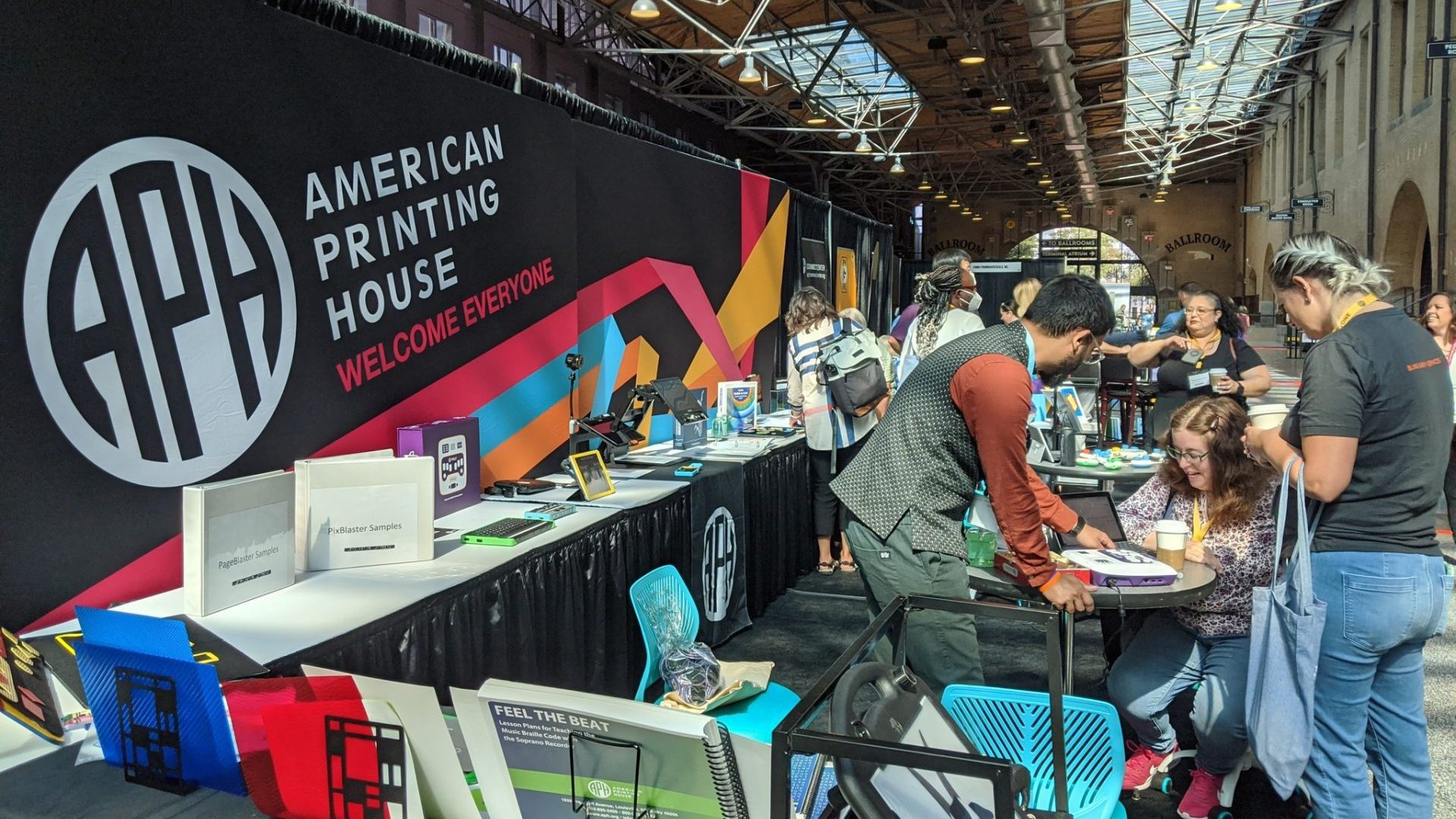 After two years off, APH returns to conferences! We are so happy to be back on the road and meeting with educators, students, and adult consumers at different conferences around the nation. Here at APH, we know the importance of outreach and how it gives consumers a chance to interact with our products and learn in-depth about our services. We sat down and talked to Nikki Blank, Logistics Support Coordinator; Jim Sullivan, Director of Social Enterprise; Betsy Anne Huggins, Engagement and Training Specialist; and Leslie Farr Knox, Senior Director of Engagement and Experience about why APH is so happy to be back on the road.
But first, what conferences does APH attend?
APH goes to many different conferences throughout the year. Educational conferences like CTEBVI, AER, and CEC; tech conferences like CES, ATIA, and CSUN; and consumer conferences like ACB and NFB. While the conferences vary in size and purpose, Nikki explains that APH's goal remains the same: "We want to showcase the products and services that we offer at APH."
How does APH decide who goes to which conference and what products to bring?
Who goes to conferences and what products are brought to showcase in exhibit halls is based completely on the audience for the conference. APH goes to three different types of conferences, as stated above, and each type of conference reaches a different audience. Leslie gives an example: "At the recent AER International event, we brought a wide range of items from early childhood books to curriculum, like the Illinois Braille Series, which teaches braille to adults who are losing their vision." Since AER is a conference for those working in the educational field for the blind and low vision, the products APH took to showcase followed that theme.
The employees who go to conferences are chosen based on the audience of the conference as well. Dot6, APH's communications, creative services, and social enterprise team, oversees the selection of who goes to which conference, and they will call on employees from other departments to attend depending on the best fit for the event. The ConnectCenter and Outreach departments also exhibit and attend conferences and will sometimes work independently of those who are working with Dot6.
We know meeting you where you are makes learning and sharing with us more accessible. It's through conferences and other outreach programs that attendees get to interact with APH's products in person. Leslie explains how she has experienced this impact first-hand: "When you see someone touch our products for the first time, you get a very clear picture of the impact APH has on people's lives. The products we create truly make a difference."
Getting to witness conference attendees hands-on with APH products is what continues to send APH all over the country (and the world!) to connect with you. From Anaheim up to Canada and down to Orlando, we love bringing APH to you.
Coming Up
APH just finished one of the busiest times for conferences, but we still have a very exciting outreach event coming up: APH's Annual Meeting! For the first time in two years, we will be able to hold an in-person Annual Meeting in October of 2022! After that, there will be a small break from conferences, but the Dot6 team will be gearing up for large tech conferences that will start in early 2023.
Want to see us on the road at some point? Check out our conferences page! Or if you would like, you can register for our Annual Meeting. We love seeing all of our consumers and partners on the road, as the input we receive is invaluable to our mission here at APH. We are looking forward to hitting the road again in 2023!
Share this article.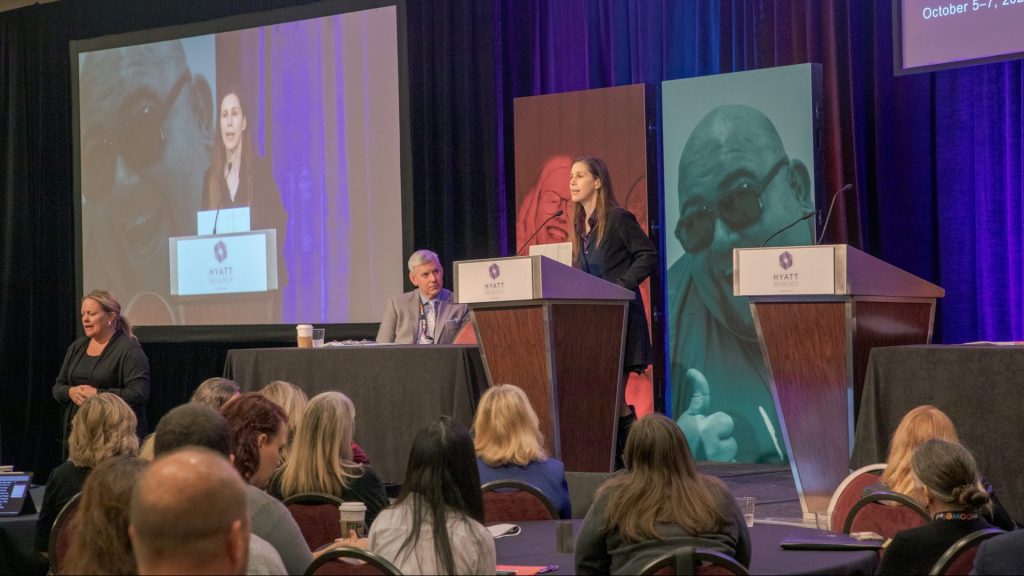 For the past 154 years, APH has hosted the Annual Meeting of APH Ex Officio Trustees (EOT) with our EOT...