APH Huntington: Accessible Tech Initiatives in West Virginia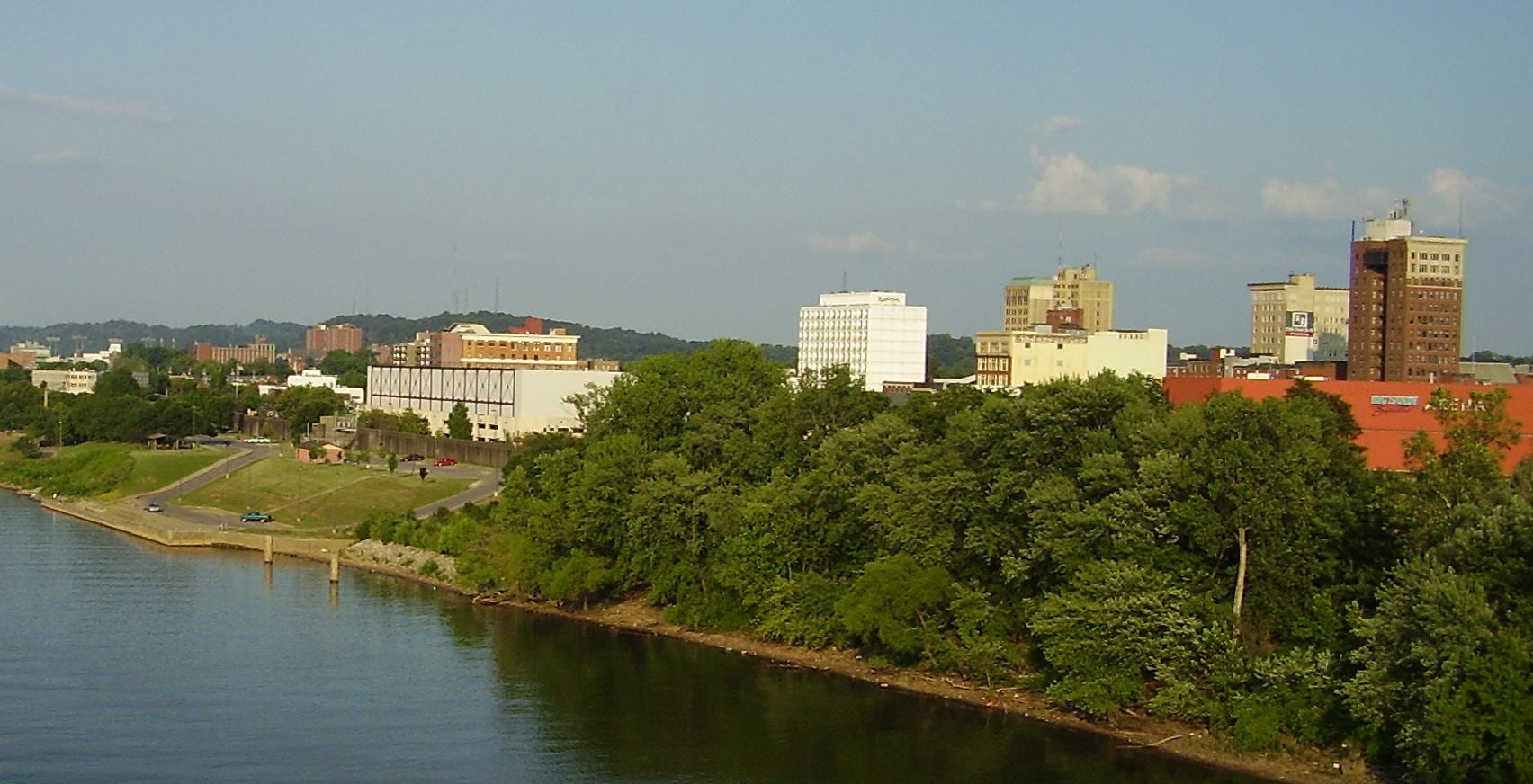 In July 2020, the American Printing House for the Blind launched APH Huntington – a new program developed to provide technology and other trainings to people who are blind or visually impaired in Cabell and Wayne Counties in West Virginia. With a grant from the James H. and Alice Teubert Charitable Trust, APH Huntington introduced its first initiative to the Huntington community: APH Huntington Indoor Navigation Initiative in partnership with GoodMaps.
Generous funding from the Teubert Trust enabled GoodMaps to digitally map four critical venues in the downtown Huntington area: Cabell-Wayne Association for the Blind; Cabell County Public Library; Phil Cline Center of the Huntington YMCA; and the Brad D. Smith Business Incubator.  With all of these venues newly equipped with GoodMaps' innovative camera-based positioning technology, APH Huntington staff have been providing indoor navigation trainings to the community using the GoodMaps Explore app.
APH Huntington is thrilled to be partnering with GoodMaps for our inaugural initiative in Huntington. Of course, the APH Huntington team is working in partnership with many other businesses and peer nonprofits as well, including a close collaboration with the Cabell-Wayne Association for the Blind.
APH Huntington's aim is to provide hands-on trainings, workshops, discussions, and services throughout the community for people who are blind or visually impaired, to include the following topics: access technology; money management; self-reliance and self-advocacy; national policy and its impact on everyday life; the portrayal of people who are blind or visually impaired in the media; improving skills for independence; and more. These trainings are just the beginning of what we hope to offer. But, the APH Huntington partnership with GoodMaps is particularly special, with both organizations working closely to educate the entire Huntington community on the accessibility challenges of daily living for people who are blind or visually impaired.
According to Lee Huffman, the APH Huntington Accessible Community Development Strategist, "I am excited to introduce GoodMaps' indoor navigation technology to Huntington and to bring the many resources of APH to this rural community. In smaller towns like Huntington, it is often very challenging to provide blind and visually impaired residents with the information, services, and resources needed to enable them to be independent and fully integrated into the community. Our goal is to help fill that gap while encouraging a more informed, inclusive community culture."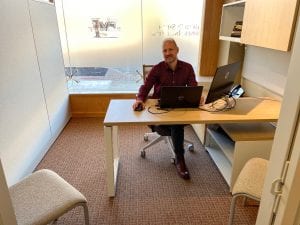 Huntington has hospitably welcomed APH Huntington into their community and expressed great interest in the sustainability and growth of our work. We have heard overwhelmingly positive feedback from civic and business leaders, healthcare professionals, teachers of the visually impaired (TVIs), higher education faculty, and others.
Interest in the partnership has also been expressed by local and state elected officials, as well as by technology startups who are drawn to Huntington for its strong sense of community and business support systems. APH Huntington continues to expand its reach and enhance its impact throughout Huntington, with anticipated growth in the coming year. In November 2020, we were fortunate to earn a workspace within the Marshall University Brad D. Smith Business Incubator. We are honored to work in such close proximity with entrepreneurs, innovators, and respected Marshall faculty.
"APH is deeply grateful for the generosity of the Teubert Trust, which enabled us to join the Huntington community. The Trust also kindly introduced us to many prospective partners and provided opportunities for us to share our mission with others," said Cathy Jenkins, APH Executive Director of Development, who oversees the APH Huntington program. "With Lee, a West Virginia native and Marshall University graduate, at the helm, we are confident the program will be a success for years to come in Huntington."
If you are interested in learning more about APH Huntington, or supporting the program's mission through a peer partnership or institutional grant, please reach out to Lisa Echsner at lechsner@aph.org or Lee Huffman at lhuffman@aph.org.
Share this article.