Celebrating Low Vision with the Light Box Story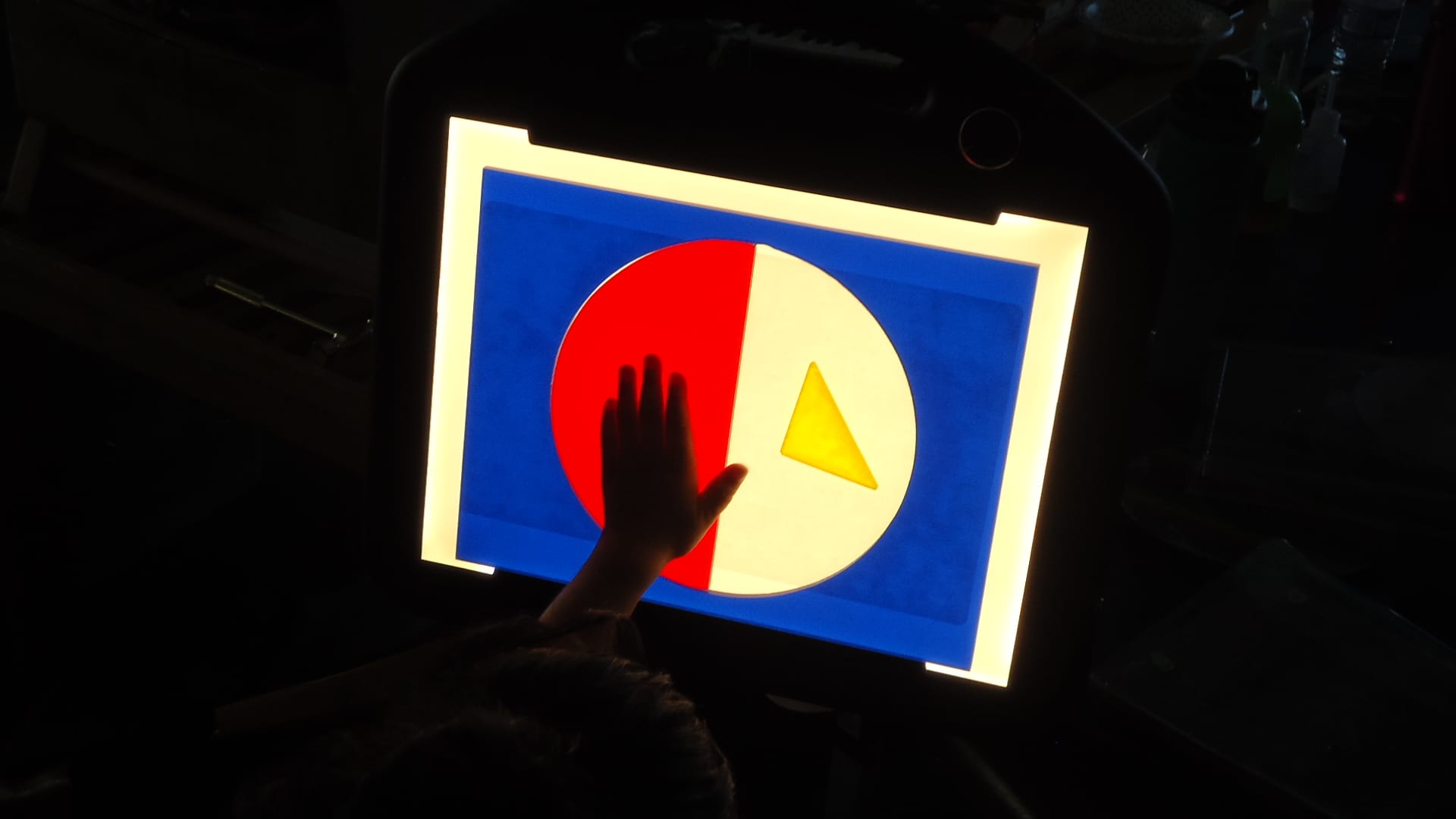 From the Past to the Present
Long ago, creative teachers of students with visual impairments (TVIs) had to make their own light boxes. Itinerant teachers dreamed of a time when a safe and portable version—complete with a light dimmer, an internal fan, and an adjustable tilt stand—would make learning easier for their students with low vision and physically more comfortable for TVIs to use. The American Printing House for the Blind (APH), known for making product dreams come true, first created the Light Box in 1984, which sports a 21" x 12" lighted surface. Soon, they followed with the Mini-Lite Box, which has a 12.5" x 9.5" lighted surface.
Let's fast forward to today. The design of the APH light boxes have come a long way, now containing light-emitting diodes, commonly called LEDs. The new design of the LED Mini-Lite Box not only provides students with low vision who prefer working on a table or desk top with better light, but it also now serves students who require positioning accommodations by having the ability to attach to several commercially available wheelchair and tabletop mounts.
APH still provides Light Box Materials with accompanying Activities Guides (Levels I, II, and III), which provide practice in the performance of everything from basic visual skills to complex visual and cognitive exercises.

Level I
APH recommends that teachers and young learners (birth to 4 years old) use the LED Mini-Lite Box and Level I Materials in conjunction with other materials. The APH Level I Materials can play a very useful role in vision training because the high-contrast background created by the LED Mini-Lite Box's illuminated surface makes visual tasks easier to perform. In addition, the brightly colored items are eye-catching when used on the LED Mini's illuminated surface, thus promoting visual attending. The novelty and attractiveness of these materials motivate students to utilize their vision.
Level II
Use the LED Mini-Lite Box and Level II Materials to teach visual perceptual skills using concrete and pictured materials. The materials provide instruction in sequencing, patternmaking, visual memory, prewriting, and part-whole relationships. APH recommends using Level II Materials with students who have low vision and learners who have combined visual and multiple impairments and function cognitively at 3 to 5 years of age. These students should have already mastered basic visual skills and begun to match colors and basic shapes at the concrete level.
Level III
APH designed Level III Materials for students who function from 4 to 6 years of age. These materials include pictures of environmental objects, as well as letter and number cards. Using a game format, encourage students to match, identify, and sequence pictures and letters. Level III activities provide additional practice in Level II skills plus spatial relationships and figure-ground discrimination using pictured materials.
To learn additional teaching tips about using the LED Mini-Lite Box with students who have low vision, such as making your own light box materials and stories, scanning and tracking activities, and free resources, watch Behind the Scenes of the "Light Box Story Hour."
Share this article.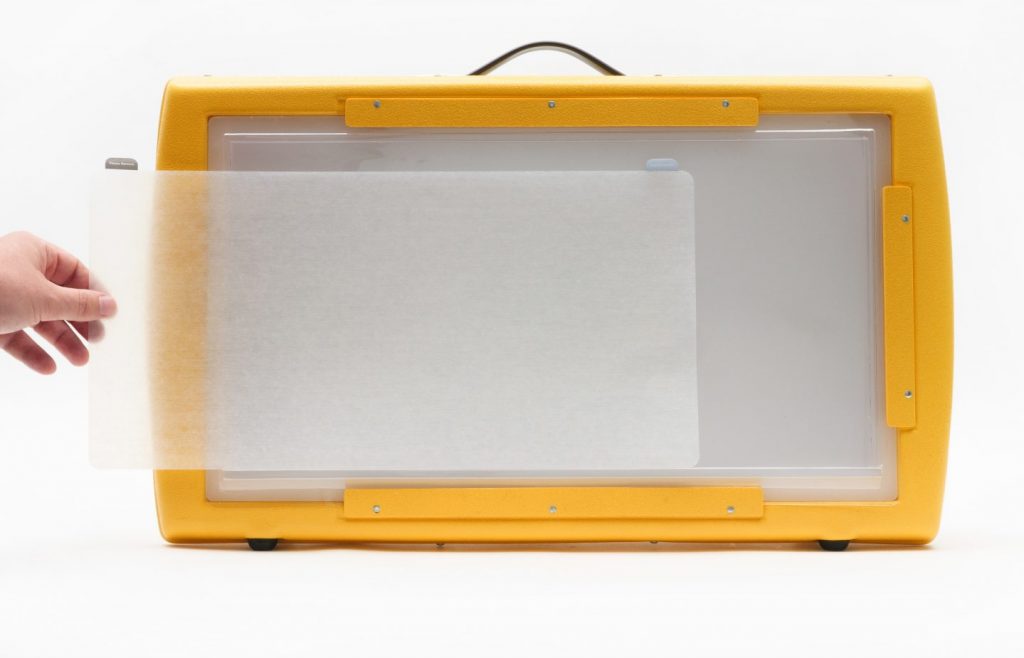 "I was amazed at how well it fit, how sturdy it was, and how well items stayed on the Light...