Making a Difference with the National Prison Braille Network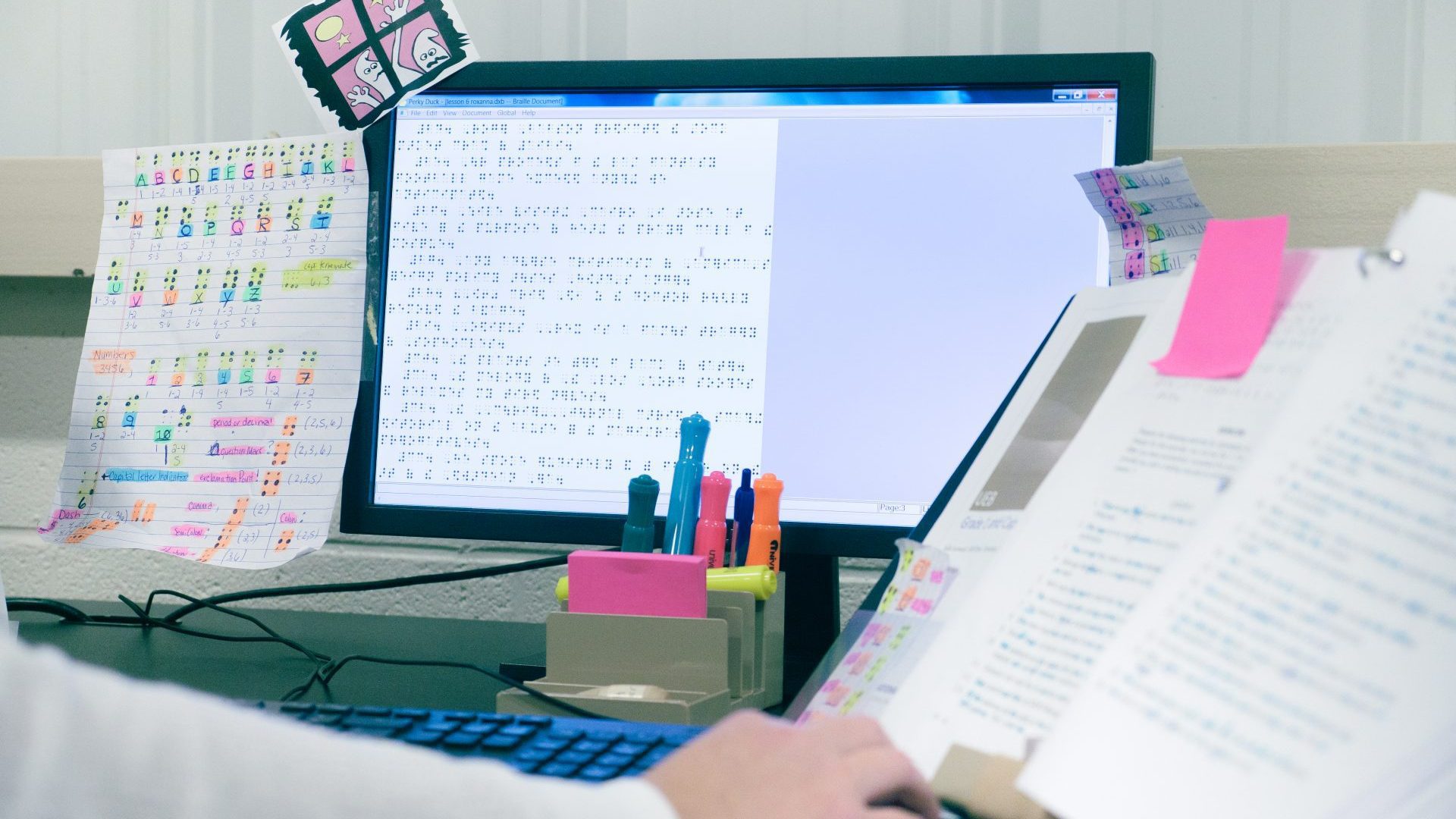 Did you know that many braille textbooks for students K-12 are produced in prisons across the United States? Since 2002, APH has taken a lead role in developing the National Prison Braille Network (NPBN). This group of professionals serving in the fields of vision and corrections works with prisons across the country to create quality braille textbooks for students with the goal of increasing quality of life and independence for students and transcribers alike.
History of the NPBN
The NPBN began in the 1960s when the first two prison braille programs were established in the U.S. In the 1980s, there was a surge of new prison braille programs as the demand for braille textbooks increased when more students who are blind and have low vision began attending public schools rather than residential state schools for the blind. This surge continued into the 1990s. In 2002, the first survey of prison braille production facilities was conducted by APH. This survey gathered feedback from ex-offenders, corrections officials, and vision professionals who were involved with prison braille programs across the country. 23 prison braille programs were in operation across the U.S. that year. A directory of programs was released in 2009 with 36 programs in operation in 31 states. As of this year, that number has increased to 44 programs operating in 31 states.
Today, APH is the home of the NPBN, and we're in negotiations to begin 2 more programs: Florida's 1st and Louisiana's 1st. The network serves as an informational hub for families of the incarcerated, inmates themselves, vision agencies, and corrections staff. The group meets yearly at the National Prison Braille forum held as a pre-conference event of APH's Annual Meeting.
Creating Materials for Students
Phone calls, emails, and written letters from inmates come into APH regularly with questions and requests for which we provide answers, support, and guidance. Programs will ask for updated equipment, software, and embossers. Other times, they are seeking additional training opportunities, such as certification courses. Our Development team helps secure this funding. By having updated equipment, members of the prison braille program teams can work more efficiently, providing students with a larger quantity and better quality of educational materials.
Reentering Society
Upon release, ex-offenders are encouraged to participate in APH's Braille Transcriber Apprentice Program (BTAP). Created in 2014, BTAP helps qualified transcribers who learned braille and earned national certifications while incarcerated as they transition back into society.
Once accepted into the program, participants learn additional skills such as braille production and small business management to help them get work as braille transcribers after their release. BTAP assists with personal needs as well, including skill development in areas that long-time incarcerated persons need, such as internet navigation, cell phone usage, and maneuvering the world in general. Upon graduation, we supply the apprentices with the tools and machinery they need to start their own freelance transcription business. Alternatively, we may choose to subcontract with a participant for braille transcription services after they return to their home states, or if there are braille transcription positions open at APH, qualified BTAP participants are welcome to apply.
Many people who leave prison braille programs become a part of the network and go on to help others coming out of prison. They give braille training workshops, join and hold offices in professional organizations, such as the National Braille Association (NBA) and California Transcribers and Educators of the Blind and Visually Impaired (CTEBVI), and are even elected to boards of directors, becoming leaders in our field nationwide. These results are due in part to the collaborative efforts of people in the network embracing graduates upon release and showing them the way.
NPBN's Impact
By learning braille and tactile graphic production, participants in the NPBN create much-needed educational materials for students who are blind and have low vision. Now, students are able and encouraged to go on to graduate college and become independent members of society. Similarly, our program graduates also go on to become independent citizens that have successful and lucrative careers in braille.
New Site, Better Support
Thanks to a generous grant of more than $98,000 from the Jessie Ball duPont Fund, APH is excited to launch our enhanced website which includes updated, user-friendly content to help you find out more about the Prison Braille Program. It features a Network directory, a News section for info from the field, and more!
Head over to our new NPBN website: npbn.org.
Share this article.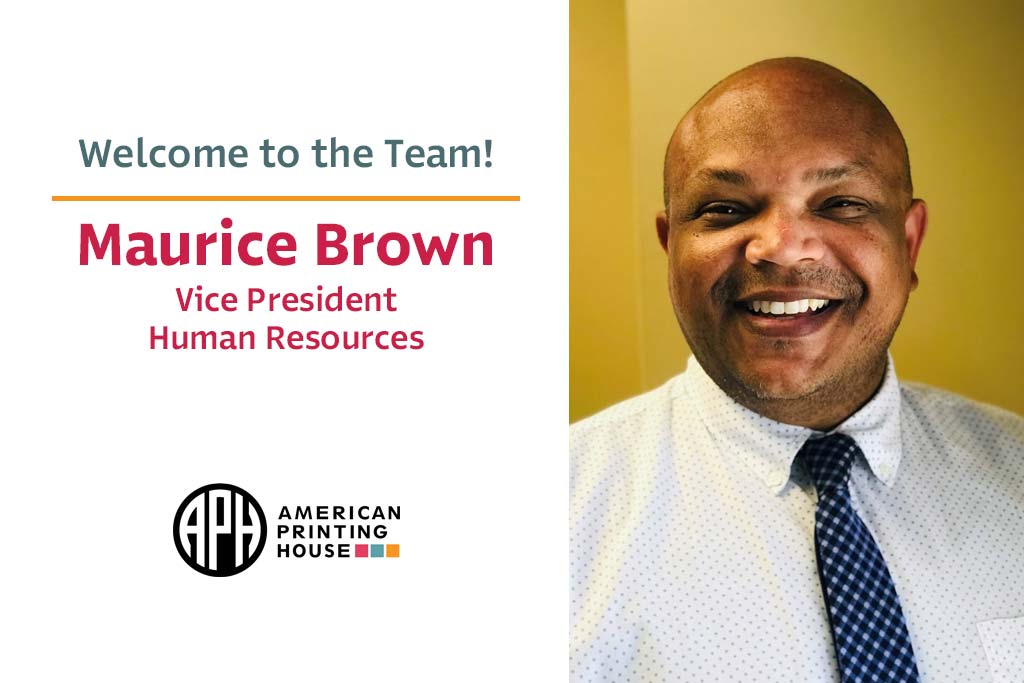 APH welcomes Maurice Brown as the new Vice President of Human Resources. Maurice brings to this role over 20 years...