The Littlest Pumpkin Comes to Life!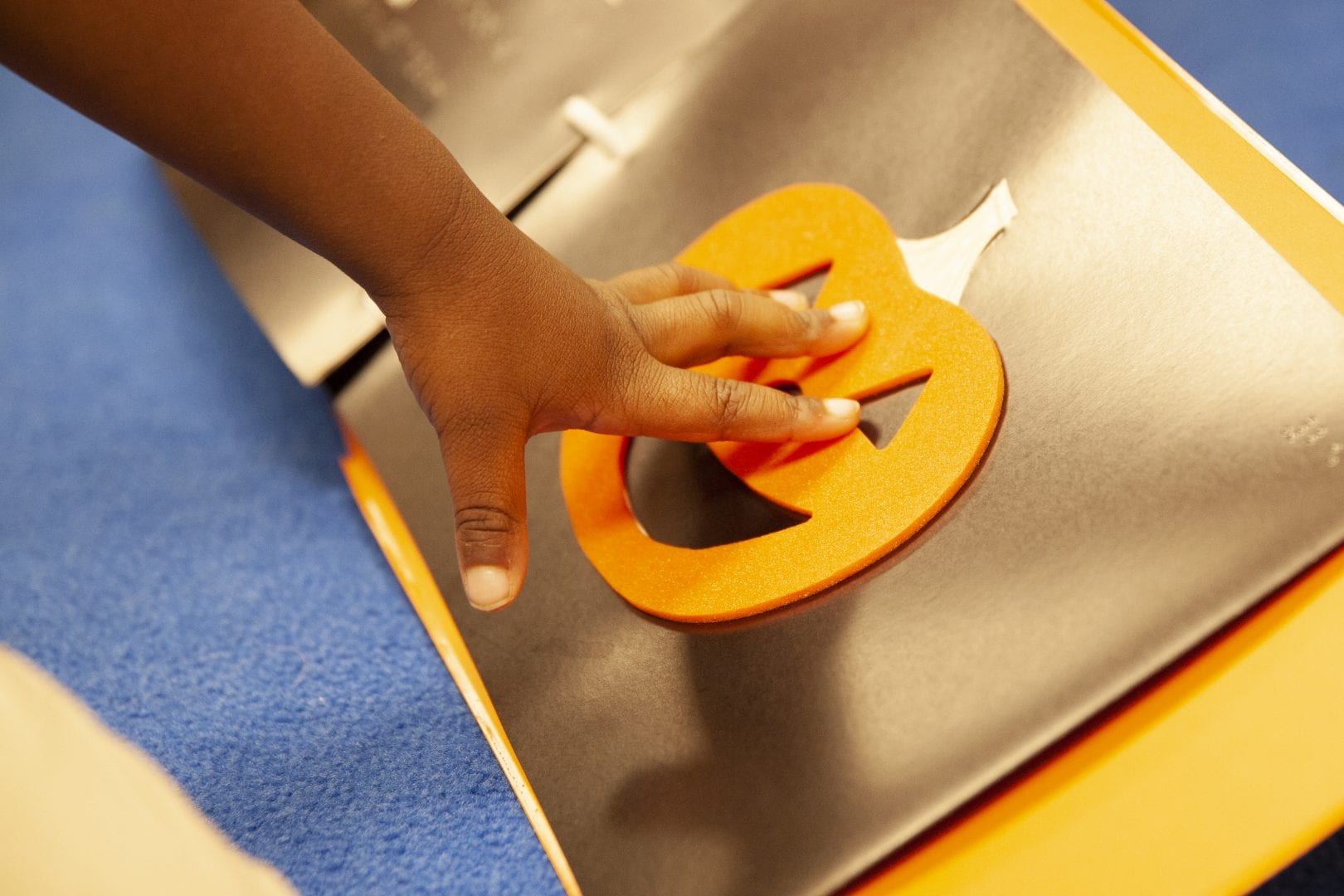 Are you ready for Halloween? Then we have a tactile and auditory experience for you! You can read the story of "The Littlest Pumpkin" with fun audio effects. We've collaborated with Novel Effect to bring the book to life. All you have to do is download the Novel Effect App for iOS or Android and select "The Littlest Pumpkin," and start reading. Novel Effect's game-changing app will listen to your voice and add sound effects, enhancing the storytelling experience. This is a great way to keep young learners engaged and to provide context clues for children with visual impairments that sighted children receive from illustrations.
This APH favorite with its tactile, low complexity illustrations and print/braille, is designed for children with visual impairments and CVI but it's easily enjoyed by all the little pumpkins! The book now comes to life with the sounds of the pumpkin patch and the Littlest Pumpkin himself. Novel Effect is working hard to make its app fully accessible, but for now, this is a great way for sighted family members or teachers to make storytime super exciting!
Share this article.