We're Reimagining Low Vision Technology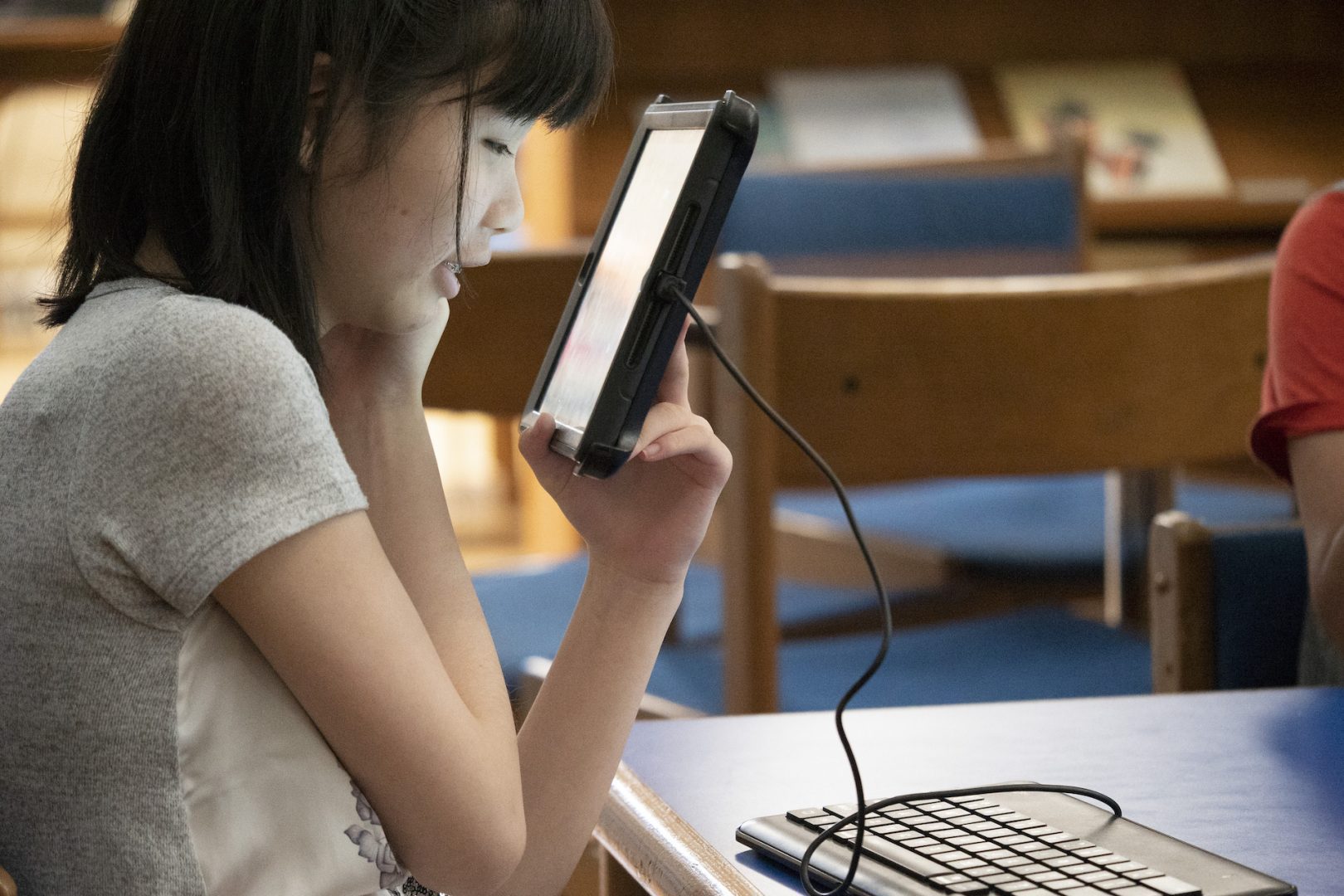 APH has a long-term strategy for developing low vision devices that adapt to each user's needs – not the other way around.
By Anne Durham, Vice President/Chief Officer, Innovation and Strategy
At APH, we believe that low vision devices simply aren't as advanced as we know they can be. They haven't fundamentally changed in 30 years, despite the introduction of devices like our MATT (Magnifier and Tablet Together) Connect, a compact all-in-one magnifier, distance viewer, and educational Android tablet.
Today's low vision devices provide a one-size-fits-all solution, even though people with low vision see the world in countless different ways. They also don't adequately address the needs of people with multiple disabilities or the changes in sight that can happen over time for students and adults with low vision. Shouldn't they have devices that adapt to their needs instead of the other way around?
That's central to APH's Low Vision Technology Roadmap, which outlines our goals and strategy for revolutionizing low vision devices. Ultimately, we believe our roadmap will lead to the development of technology that will improve outcomes in education, employment, and independent living. That's because the technology we know is possible will provide a user experience that's customized, predicts the current and future needs of users, and significantly improves their quality of life.
This kind of innovation isn't new to APH. We solve the big problems by building what others can't, which includes understanding the needs of our customers and leveraging the expertise of our partners.
We recognize that there are untapped opportunities to use Artificial Intelligence (AI) and machine learning combined with technology that's easy for people with low vision to use and simple enough for teachers who haven't used such technology before to understand and teach. Plus, there's great potential to use low vision devices to gather, analyze, and securely send data to teachers or professionals to tell them when a student changes settings such as contrast or font size. This information can signal that another low vision assessment should be conducted right away, instead of once a year, assuring that there are no gaps in learning. It's equally important to engage more students with multiple disabilities with low vision devices by providing the adaptations that fit their needs.
With more advanced low vision devices, there's also the advantage of giving students the simultaneous chance to improve their overall technology skills – an essential part of preparing for higher education and a fulfilling career.
In addition, we believe that low vision devices must be more affordable, making them an option for everyone who needs them.
We want to influence innovation in the design of new low vision tools and develop a low vision platform that seamlessly integrates with the online virtual learning tools of today and tomorrow. Our long-term vision is to create a portfolio of magnification tools, running on the APH low vision platform, that's flexible and easy enough for anyone to use. Ultimately, our goal is to create the ideal wearable device for hands-free, dynamic magnification access.
We are starting on this vision right away. We are currently reviewing proposals from the best and brightest innovators in our field to build the next generation smart tablet magnifier. And we are talking to our customers and other thought leaders around the world to better understand needs and possibilities.
We can't and won't do this alone. We need ideas and input at every step – with all of our partners working together in collaboration with APH and the visionaries from mainstream technology companies, as well as educators.
The time for innovation in Low Vision Technology is now. At APH, we're committed to our role as a catalyst for creating a global low vision technology community that looks beyond magnification alone and toward achieving full potential – in school, work, and life.
If you'd like to join this journey, please contact us at ideas@aph.org.
Share this article.