Why We Celebrate Helen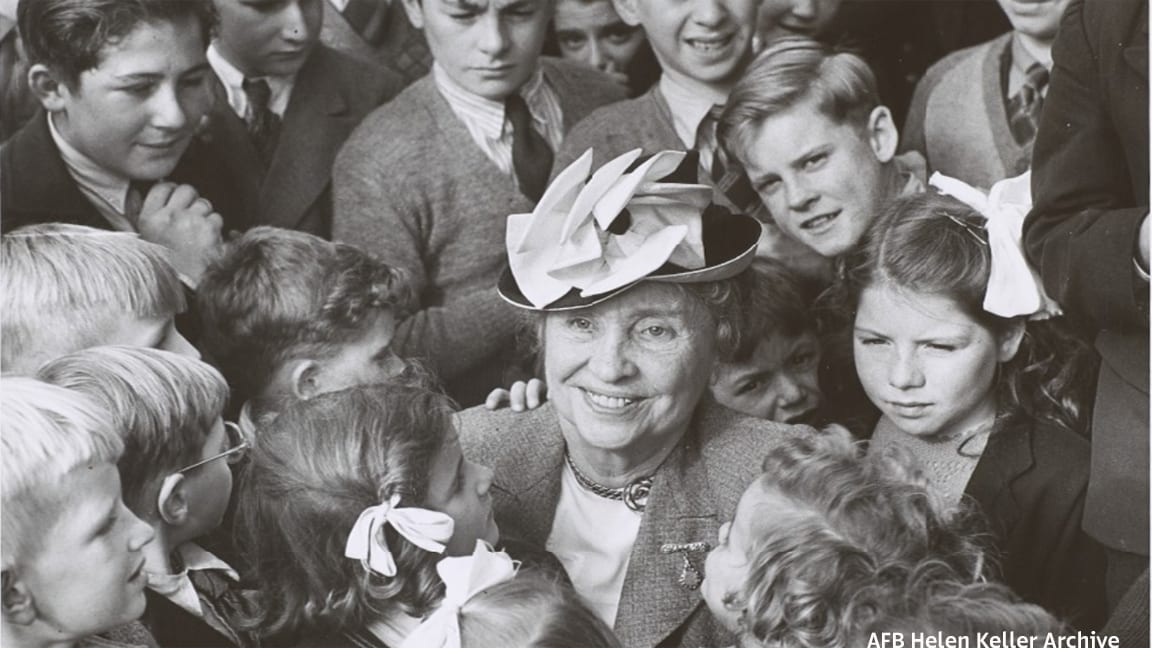 In 1964, President Lyndon Johnson awarded Helen Keller the Presidential Medal of Freedom, the nation's highest civilian honor. The award is given for "meritorious contribution to the security or national interest of the United States, world peace, cultural or other significant public or private endeavors."
Exactly what was her contribution?
It's not that she learned about language at the family's water pump with the help of her teacher. It's not even that she proved people who were disabled could have rich, full lives – though she did do that.  She truly was an international symbol of hope and courage, but that's not all she was.
"Blindness with a big B," she wrote in 1946, "has never interested me. What I say of the blind applies equally to all hindered groups, the deaf, the impoverished, the mentally disturbed, and my desire is to help them regain their human rights."
As a young person, she was shocked to discover the world outside her own circle of family and friends was not a particularly nice place. There was widespread poverty and ignorance. People died from diseases that could be prevented. Countries went to war for reasons she couldn't comprehend. Children were sent to work in factories. Women had few rights of their own, not even the right to vote.
Like many young people, she wanted to fix things. But what could she do? She took her talents as a writer and a clear thinker, and she wrote countless essays, letters, speeches, and books. She wrote about the foolishness of war and the need for peace. She wrote about the unfair treatment of people who were blind or deaf, people who were poor or unemployed, or people of different races.
She was one of the seven founding members of the National Civil Liberties Union and her early socialist views were so notorious that her books were burned by the Nazis. In protest, she drafted a letter to Adolph Hitler. "History has taught you nothing if you think you can kill ideas," she wrote. "You can burn my books and the books of the best minds in Europe, but the ideas in them will seep through a million channels and will continue to quicken other minds."
She also called on her famous friends to make changes. She met with leaders all over the world, using her celebrity to draw attention to what should be fixed. As a representative for the American Foundation for the Blind for many years, her words changed lives.
"I do not like this world as it is," she wrote, "I am trying to make it a little more as I would like to have it."
And she did.
Because of Helen Keller, and people like her, the world has become a better place. Here in America, we no longer send children off to work in factories. There are laws against discrimination and laws supporting the rights of people who are deaf, blind, or handicapped mentally or physically.
But there is still a long way to go. If Helen were with us today, she'd be quick to point out exactly what we should do.
That's why she should be celebrated and honored, and why her words should be read and understood by each new generation.
Share this article.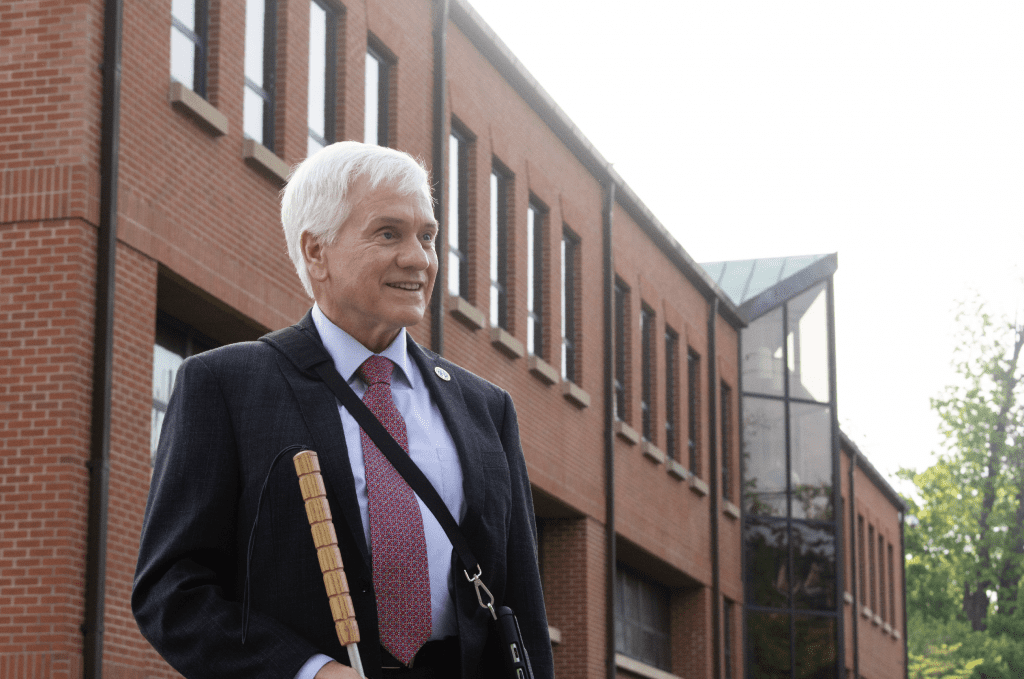 Gary Mudd, VP of Government and Community Affairs, has announced his plans to retire from APH in January 2021. If...