Free and Fun Fraction App!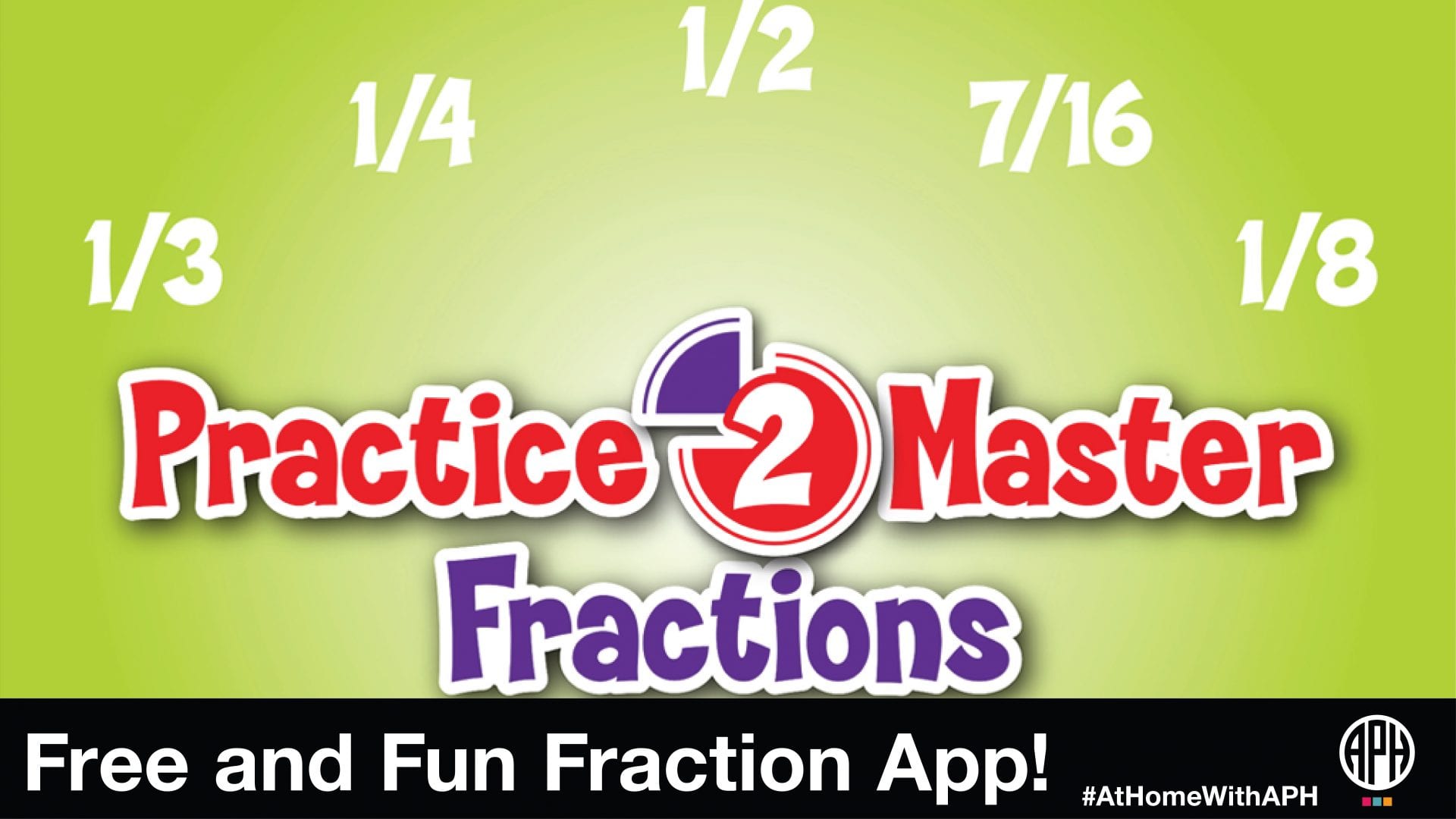 Being away from school and teachers doesn't mean your child's math skills have to get rusty. You can help your student perfect their fractions at home, and don't worry, you don't need to be a math whiz to make it happen. We have a free app for that! Meet Practice2Master Fractions.
This app provides students with an unlimited number of problems so your child can practice their way to proficiency. Plus, its fully accessible for all users, including students with low vision and students who are blind and use VoiceOver.
Practice2Master Fractions works with iPad, iPhone, and iPod Touch running iOS 9.0 or later. Download Practice2Master Fractions for free from the App Store on your device.
How Does It Work?
After installation, go to Settings to customize the app for your child. You can ask your student's math teacher to learn about your child's progress in fractions, and then set up the preferences accordingly. For example, for a beginning learner of fraction calculation, you can choose to only get addition problems, and limit them to involve only fractions with common denominators. Similarly, you could confine denominators to small numbers such as 2, 3, 4, and 5 so that your child is not overwhelmed with big denominators. You can choose to not solve problems with mixed numbers if your child is not there yet. It's so customizable!
Now you're ready to go. Press Free Practice from the home page. The app will generate calculation problems according to your preferences. Tap the answer area to fill in answers, and then tap Submit. If your child encounters any difficulty when solving a problem, press the Help button and the app will provide step-by-step instructions.
From the Free Practice page, you can also demonstrate how to solve a problem for your child by tapping and editing the fractions as well as the operation sign in the body of the problem. Your child can also save a problem for future practice. Go to the How to Use section from the home page to learn more.
In addition to free practice, the app also allows your child to take drills on fraction calculations and save drill reports for future reference, and receive lists of calculation problems from his or her math teachers via email and send back drill reports. With the same app, math teachers can create lists of calculation problems and email them to students for practice or drill, a feature that might be particularly helpful while learning remotely from home. To learn more about this feature go to the How to Use section for detailed instructions as well as a demonstration video.
Empower your child to master fractions from home with Practice2Master Fractions!
For more resources check out our #AtHomeWithAPH resource list for free and accessible activities, tips, webinars, and more from APH, our partners, and the field at large. Have a free and accessible resource you would like us to include? Email us at communications@aph.org to tell us about it!
Share this article.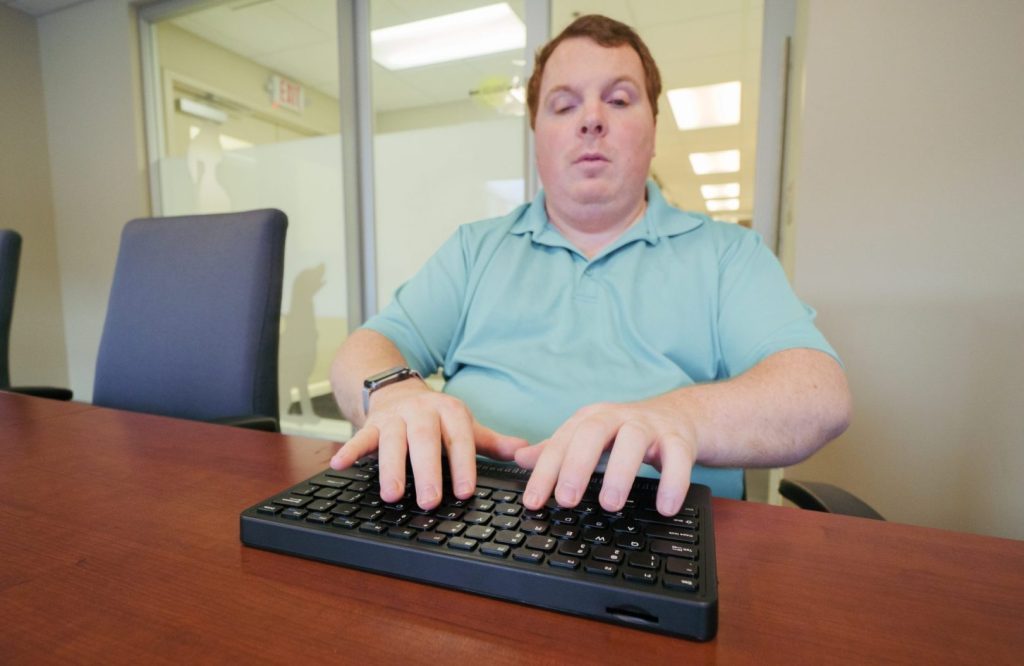 Have you ever considered how something that many people use every day, like a kitchen appliance, social media platform, or...