Fun with Alexa: Interactive Adventure and Escape Games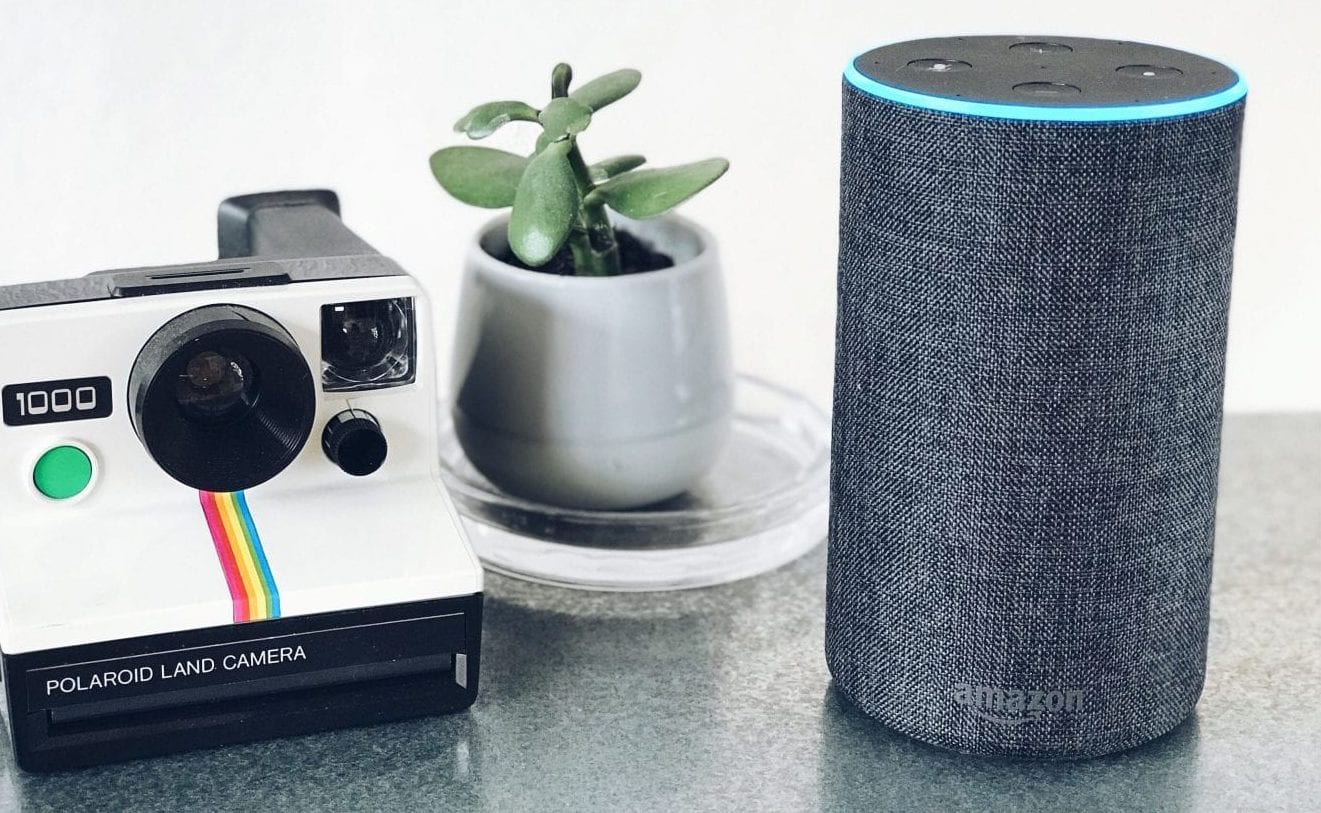 In need of some entertainment during the holiday season? Use Amazon Alexa ™ to access a plethora of accessible, entertaining strategy games perfect for your child or teen who is blind or visually impaired or the whole family! We tested out and put together this list of Alexa games to bring some cheer to your child's winter vacation. Simply say, "Alexa open" and the name of the game to start playing.
Please be aware that games marked with "Guidance Suggested" are up to parental discretion. For more info on the games head over to the Amazon Alexa Skills store. 
Adventure Games
The Magic Door: Travel to a magical land and go on adventures. Just tell Alexa what to do and where to go. Explore a forest, sea, garden, and castle all while collecting hidden items, solving riddles, and helping magical creatures.
Choose Your Own Adventure: Become an adventurer and choose your own fate in multiple stories presented by Audible.
Cursed Painting (Guidance Suggested): Begin the game by choosing your character: a thief, an adventurer, or a noble. Then, uncover the secret of a cursed painting hidden in an abandoned castle all while fighting an undead army.
Dungeon Adventure (Guidance Suggested): Save the town of Ravensburg by creating a character and descending into the dungeon to slay a necromancer and his monsters. Weapons, armor, potions, and spells will help you in your quest.
Jurassic World Revealed (Guidance Suggested): Developed by Universal and Earplay, Jurassic World Revealed is an interactive audio story set during the events of the Jurassic World: Fallen Kingdom timeline. With the island's dormant volcano about to roar to life, travel on a daring expedition to Isla Nublar with podcaster Janet Best to discover the fate of the dinosaurs. Chapter 1 of this gripping adventure is free for all players with the final 5 chapters available for a small fee.
Survive the Gobi Desert – Will You Make It? (Guidance Suggested): You're the only one who survived a plane crash and are stuck in the Gobi desert. Face desert ninjas, genies, and camels as you work to survive the harsh climate.
The Vortex (Guidance Suggested): After waking up in a stasis chamber, you learn that your spaceship is being stalked by an alien. Command a team of robots on board to take back your ship, discover what happened while you were asleep, and survive the vortex.
Escape Games
Puzzle Prison: Your character is trapped in a prison with a computer, cabinet, four raven statues, and a letterbox. Walk to different objects and interact with them in order to solve the puzzle and escape.
Escape the Holiday Party: You just finished up a holiday party with your coworkers and volunteered to clean up afterward. Unfortunately, the party went late and while you are cleaning up, you hear the automatic doors lock, trapping you inside. Now, it is up to you to find a way out.
Christmas Escape: While delivering gifts, you accidentally got yourself trapped in one of the houses. Play as Santa and find your way out in time to save Christmas.
Escape the Room (Guidance suggested): Much like a real escape room, the object of the game is to solve the puzzle in each room to escape and win the game. The available rooms are a spaceship, jail cell, office, and garage.
Caves Under Thornhill (Guidance Suggested): Stranded in a maze of caves and tunnels, your character must kill the monster in order to save the town. Avoid the pits and try not to get eaten!
Strange Halls (Guidance Suggested): You're imprisoned in a mansion with no memory of how you got there. Everyone you've ever known is frozen in the pictures of the strange halls. Solve the mystery to get out.
Hungry for more? Check out this blog about our free APH apps!
Share this article.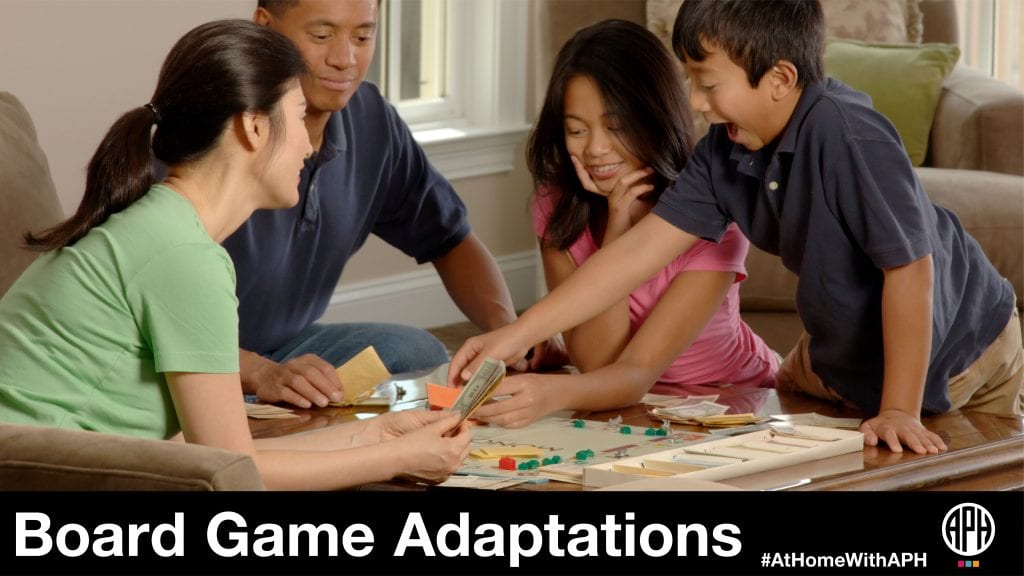 Most board games rely solely or partially on colors for game play. But did you know that there are several...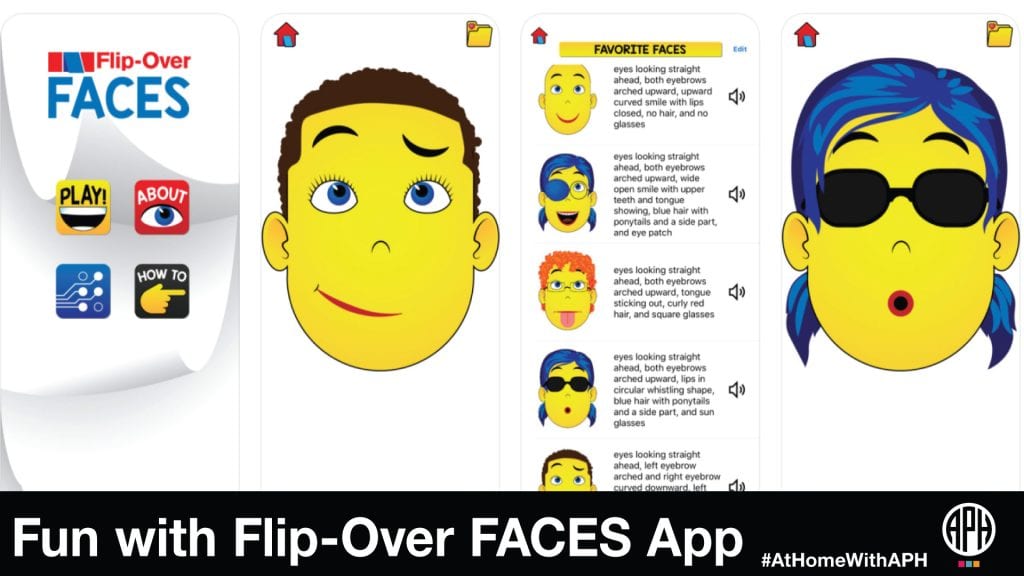 FACE IT…Your child is probably getting bored at home after several weeks of being away from school and classmates. For...