Board Game Adaptations at Your Fingertips!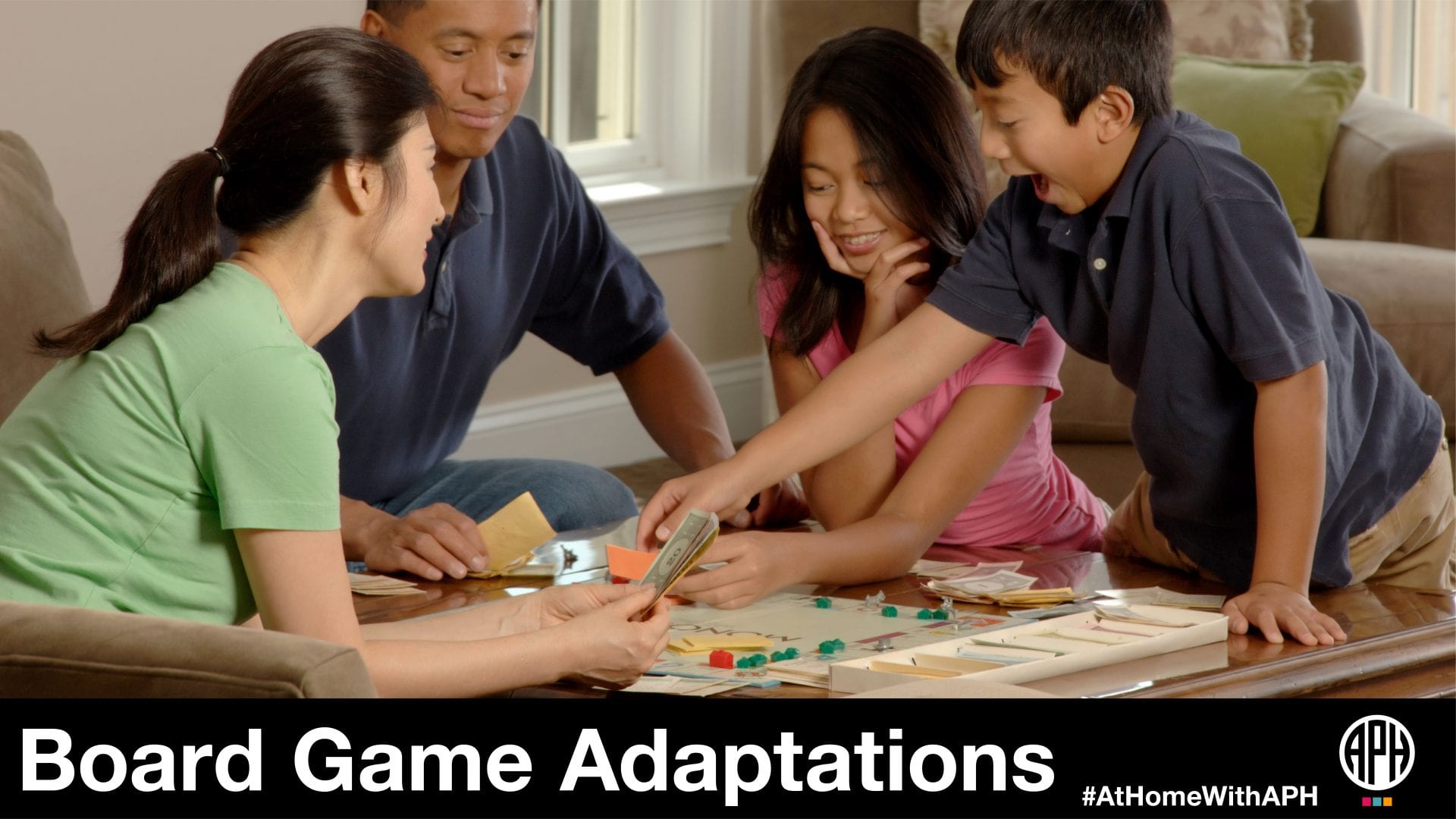 Most board games rely solely or partially on colors for game play. But did you know that there are several quick and easy ways to adapt commercial games for use by those with visual impairments and blindness? Using some of the following modifications and APH products the whole family can play!
Tactile Symbols
Select a unique tactile point symbol—a raised shape that fits comfortably under a fingertip—to represent each color used within a board game. For example, assign and apply an open-circle raised point symbol to anything green—a playing card, game token, or area on the game board. Be consistent in pairing the same point symbol with a specific color—e.g., apply a V-shape symbol to anything orange, apply a raised bump to anything blue, apply an X-shape to anything yellow, and so on. Consider using assorted tactile Point Symbol stickers provided in two separate packages of APH Feel n' Peel Stickers (Catalog Numbers 1-08846-00 and 1-08868-00).
Textures
Use textures to adapt your board games. Apply a unique texture to each color used within the board game. For example, apply a soft texture to anything blue—a playing card, game token, or area on the game board. Likewise, use a rough texture to represent anything red, a bumpy texture to represent anything yellow, a striped/corrugated texture to represent anything green, and so on. Again, be consistent in pairing the same texture with a specific color. We recommend using textured sheets included in Carousel of Textures (Catalog Number: 1-08863-00) and Carousel of Textures II (Catalog No. 1-08897-00) to make your adaptations.
Line Paths
Use APH's Graphic Art Tape (1-08878-00), available in three widths, to create tactile line divisions or paths on a board game.
Put Braille On It!
Don't forget to use braille alphabet and number stickers to adapt games as well. APH offers both alphabet stickers and number stickers. Visit www.aph.org for more sticker options.
Adding tactile adaptations to board games using point symbols, textures, lines paths, and braille can increase interest in game play for sighted peers as well. Make game play fair and fun for all!
In a pinch, try out Web Chase, available from APH, for a ready-to-use accessible game for all–no adaptations needed!
For more resources please check out our #AtHomeWithAPH resource list for free and accessible activities, tips, webinars, and more from APH, our partners, and the field at large. Have a free and accessible resource you would like us to include? Email us at communications@aph.org to tell us about it!
Share this article.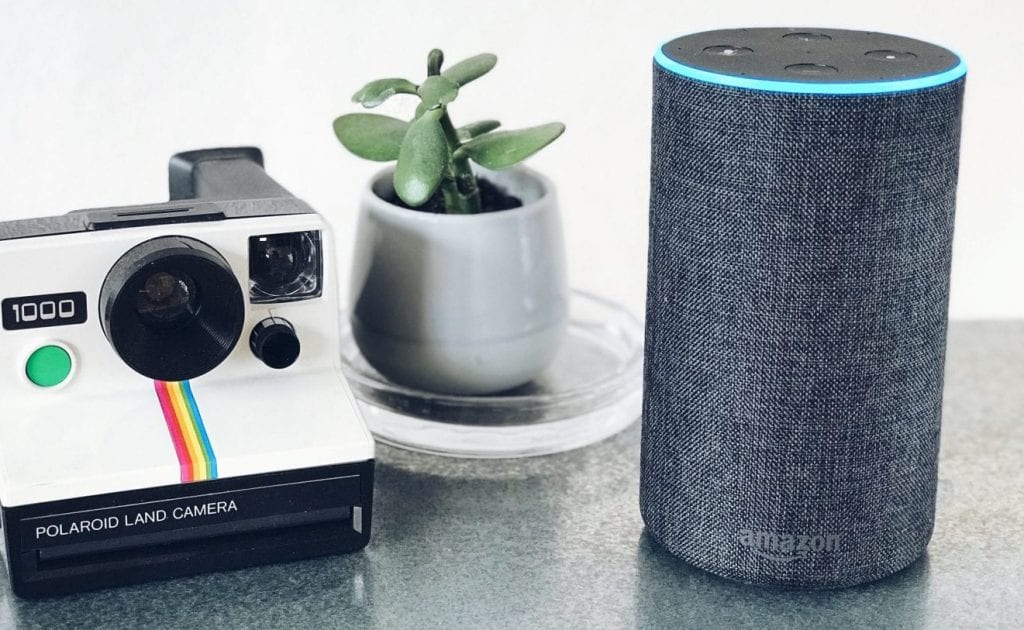 In need of some entertainment during the holiday season? Use Amazon Alexa ™ to access a plethora of accessible, entertaining...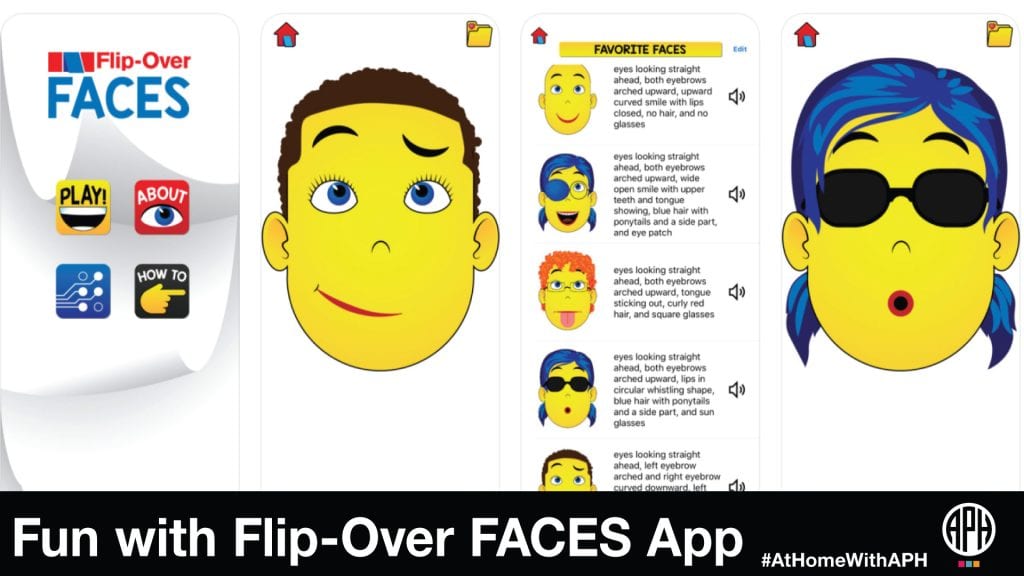 FACE IT…Your child is probably getting bored at home after several weeks of being away from school and classmates. For...