Meet APH Scholar Stacey Gibbins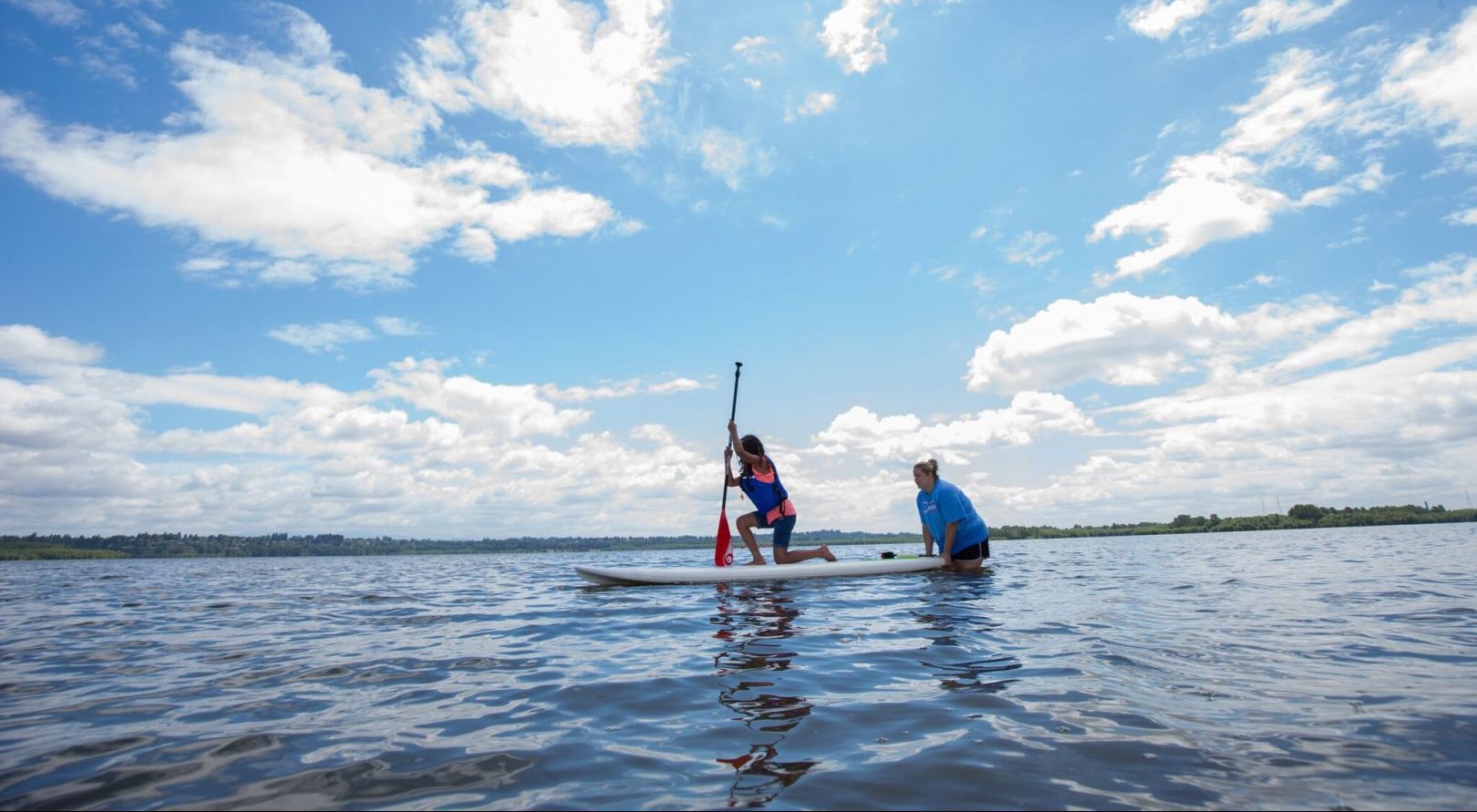 APH is proud to recognize Stacey Gibbins, nominated by Ex Officio Trustee (EOT), Scott McCallum, as one of our 2021-2022 APH Scholars.
Stacey was introduced to the blindness field while working toward her Adapted Physical Education, Teacher Certification at The College at Brockport. With some encouragement from her professor, Dr. Lauren Lieberman, Stacey also volunteered for Camp Abilities: SUNY Brockport. Stacey said, "The moment when I knew I wanted to work in the field forever was when I helped belay an athlete who was deafblind. While I was just the assist belay, I had a friend climbing simultaneously with them up the wall, free climbing as they were tactile signing in that athlete's hand. I think seeing that at a young age and knowing how much physical activity had changed my life, I knew I wanted to do that for a long time."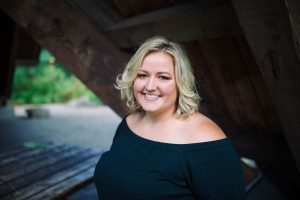 Upon graduation, Stacey became Dr. Lieberman's graduate assistant while studying for her Master's degree in Athletic Administration. She continued to run Camp Abilities and started a Camp Abilities in Nebraska before graduating with her degree. Afterward, the CEO of the Northwest Association for Blind Athletes (NWABA) reached out to Dr. Lieberman and asked if she knew of anyone suitable for the position of Senior Director of Programs and Services. Dr. Lieberman recommended Stacey for the role, and Stacey has worked there for 7 years now. "I really love the field, and I always believe that teaching people who are blind made me a better teacher," said Stacey. "It made me a better professional and communicator. I was the first full-time employee we had ever hired, working with my boss. It was my job to grow our programs, and our programs have grown exponentially since I've been here."
More about NWABA
According to the NWABA website, their mission is "to provide life-changing opportunities through sports and physical activity to individuals who are blind and visually impaired." Stacey said, "We serve over 500 athletes a year who are blind and visually impaired of all ages. All our programs are at no cost to families and athletes. We believe that if you have a body, you're an athlete, and whatever that looks like for you, we want to make that happen." Stacey oversees and is involved with NWABA's six programs: sports outreach, sports teams, increasing visibility, scholarships, Camp Spark, and sports adaptations. If you are blind and visually impaired, you can become an athlete with NWABA today and participate in their virtual and on-site events.
The sports outreach program consists of daytime events in Washington, Oregon, Idaho, and Montana. Participants take part in various sports including hiking, tandem biking, kayaking, paddleboarding, soccer, track and field, skiing, and snowboarding. Transportation is also provided to events from a designated location. "We believe that if you have more exposure to physical activity in our programs, you're going to see more results in a plethora of ways: quality of life, health, and community," said Stacey. The sports outreach program also comes to school districts to show students different types of Paralympic events. These experiences introduce the NWABA to schools, students, and their families.
Camp Spark is a comprehensive sports camp that consists of five weekend and weeklong sessions for youth who are blind and visually impaired. These sessions include summer and winter sessions in Oregon and Washington as well as a high-performance session of 5-a-side soccer and a summer session for campers with secondary impairments. Stacey said, "We also bring in adults who are blind and visually impaired, such as Paralympians, to coach, teach, or support the camp as a leader."
The sports adaptations program includes equipment lending, the Video Resource Library of at-home workouts, and consultations. Stacey said, "Our content is fully accessible and audio described for the user – featuring many APH products, including Jacob's Rib-It-Balls (14 inch, 18 inch, and 30 inch), APH sound balls (Techno Beat (Red) and Boing Boing (Yellow), the Draftsman Tactile Drawing Board, and Portable Sound Source. We feature our equipment at the beginning of our instructional strategy videos, in transcribed materials, and on our website." Stacey's team also does in-person and virtual consultations for school districts, assisting mainstream physical education teachers in integrating students who are blind and visually impaired into their classes or after-school sports.
Stacey uses APH products to make physical activities accessible for all athletes. Her favorite product is the Draftsman Tactile Drawing Board. "The Draftsman is the best way to incorporate tactile diagrams in a user-friendly way," she said. "Field dynamics, boundaries, spatial recognition, and game strategy while playing sports or small-sided games is an integral part of teaching and is often overlooked. The Draftsman allows professionals to create before and during lessons or practices in an efficient and fun way."
Important Takeaways from Her Career
Offering year-round programs allows Stacey to see her athletes progress in their physical health and in other areas of their lives. Stacey said, "Our athletes taught me that human beings are resilient, and we all want to be loved and accepted for who we are. When I ask athletes, especially youth, why they like our programs, they always say, 'It's the first time where people made me feel valued,' 'I felt really loved,' or 'I felt really supported.'" Adult athletes also love the sense of community, support, and purpose that being an NWABA member brings. "We have volunteers and athletes who have become really good friends, and they go to family birthday parties together. We just have this relational feel. We want people to have community. So, if we do that through sports and physical activity, that's great," said Stacey.
Praise for Stacey
EOT, Scott McCallum, said, "Stacey Gibbins has been a critical service provider in not just Washington, but Oregon, Montana, and Idaho. Under her leadership and direction, blind and low vision students throughout the Pacific Northwest have had consistent access to physical activity and sports. The efforts of Stacey and her team reached an even broader audience during the pandemic as they quickly pivoted to provide a huge range of activities through digital outreach efforts. Stacey's enthusiasm is infectious, and her passion to provide recreation opportunities for blind and low vision individuals is unyielding. Stacey is creative, dedicated, enthusiastic, inclusive, and motivated to make a difference for all blind and low vision students."
Looking Toward the Future
Stacey hopes for more collaboration between professionals and statewide and global organizations in the blindness field. By building connections and speaking with one another, they can create a cohesive unit of accessible information for all.
More About the Program
Each year, EOTs are asked to nominate someone they feel provides outstanding service in their region. Through a scholarship, awardees attend the APH Annual Meeting in Louisville, KY as a guest of APH. APH pays for all expenses in attending the conference, including transportation to the meeting, conference registration, and hotel accommodations.
Learn more about APH's 153rd Annual Meeting, and stay tuned for registration information.
Share this article.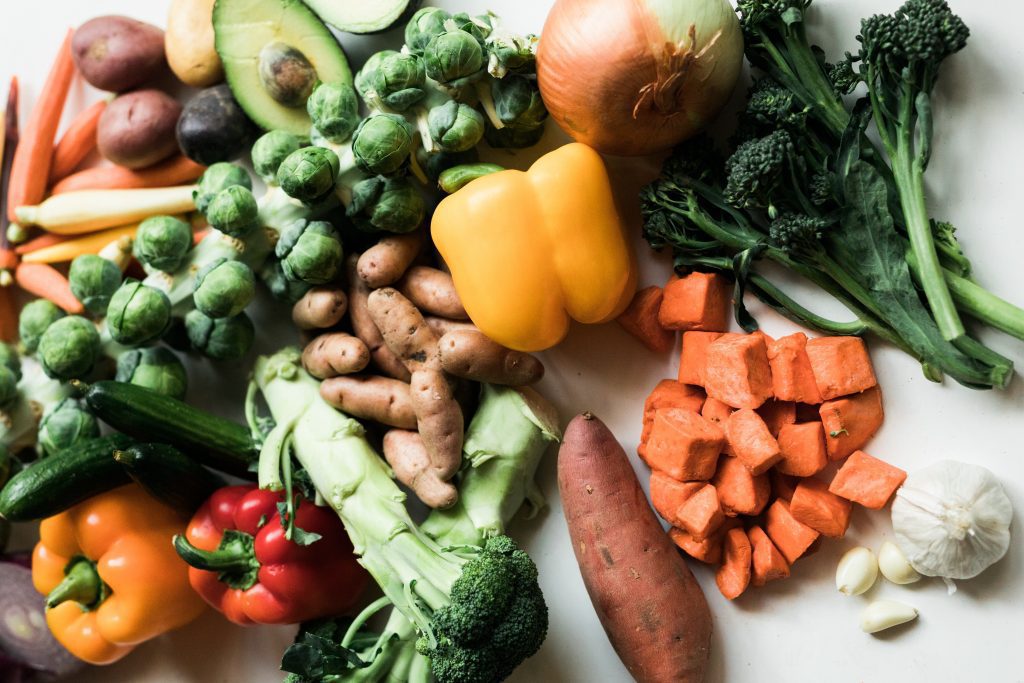 We all know it's important to eat healthily, but we also know following through can be tricky, especially when there...