The Mind Behind the Mantis Q40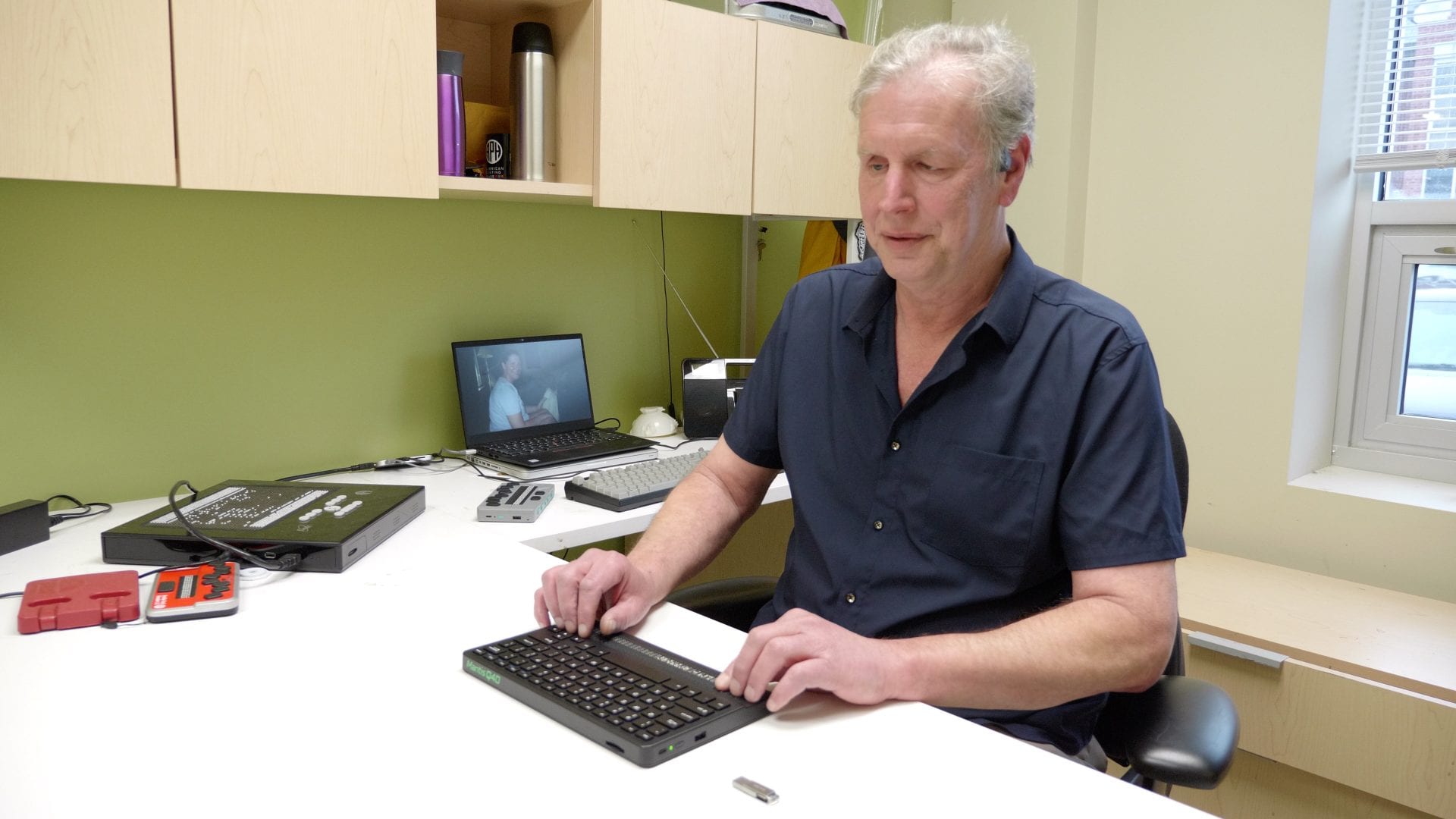 A seasoned and highly regarded member of the field of blindness, Larry Skutchan is a tech guru, always finding new ways to meet the needs of customers who are blind and visually impaired. As a 35-year veteran APH employee and the Director of Technology Product Research, Larry oversees a group of software engineers who work to develop innovative products and web apps, and tackle technical and accessibility issues.
Concept and Value
Several years ago, Larry proposed the idea for a full-size QWERTY Bluetooth® keyboard combined with a 40-cell braille display. "The initial idea was to have an awesome keyboard for any device you use, and to always have a full-size braille display with that keyboard," Larry explained. "The Mantis is the next step toward a unified braille system of accessing learning electronically. Its 40-cell display makes it a viable candidate for standardized testing, and the QWERTY keyboard provides a doorstep into STEM activities by making input more efficient and straightforward."
Developing the Mantis also fills a value and capability gap in the blindness market. A device with 40 cells, a Bluetooth keyboard, and built-in apps sold at a lower price had never been done before. "On the capabilities side, the device does not try to be all things to all people." It is a simple keyboard and display that keeps up with the changing times and new technologies through its ability to update itself. At the same time, the onboard applications provide convenience and practicality for those tasks, like editing and reading, that don't necessarily change every year," explains Skutchan.
Though the idea behind the Mantis Q40 was brilliant, the initial course was anything but smooth sailing. Larry explained that one of the largest struggles was gaining actual traction behind the idea. "It almost sounded heretical to suggest using a QWERTY keyboard (instead of a braille keyboard) with braille cells. Many believe that braille should include braille input, and no one can dispute the value of a six or eight key braille entry system. However, a QWERTY keyboard is necessary for users to quickly compose technical, programming, and math documents," he continued. Braille input is also available on the Mantis for those who want it temporarily, or even all the time."
Creation
Once people were on board with the concept of the Mantis, and funding for the project was secured, APH began working with HumanWare to develop the product. "Working with HumanWare has been excellent," said Larry. "The number of people working on this one project is as large as the team we have working on every project, so it was nice to see the concentrated effort to get this developed and developed quickly. HumanWare's experience with worldwide marketing also allows the Mantis to reach the hands of users across the globe."
Portable and sleek, Larry is immensely pleased with the finished product and uses it every day. "The Mantis is connected to my Windows PC, Android phone, iPhone, and Mac. I use it mostly with Windows on my laptop for writing articles, documentation, and other detailed documents, as well as for writing software. I find that having the braille display always at hand makes you more likely to use the braille. And, the more you use it, the more valuable you see it is."
Larry and APH, in partnership with HumanWare, are immensely proud to present the Mantis Q40. Order your Mantis Q40 today!
Share this article.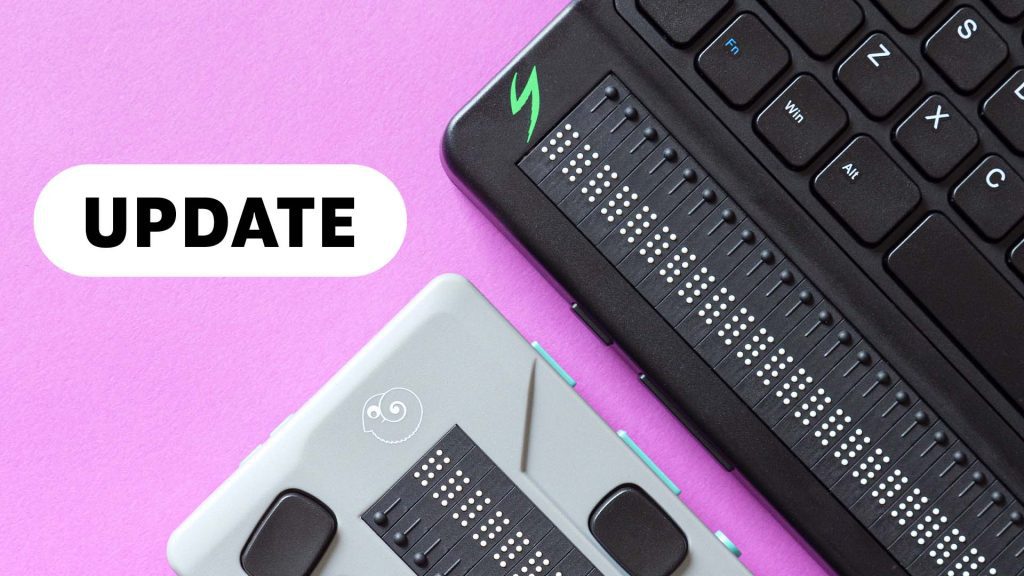 2.0 Update for Mantis Q40 and Chameleon 20 This is a reminder to always keep your Mantis Q40 and Chameleon 20 braille displays up-to-date!...