Webinars for Everyone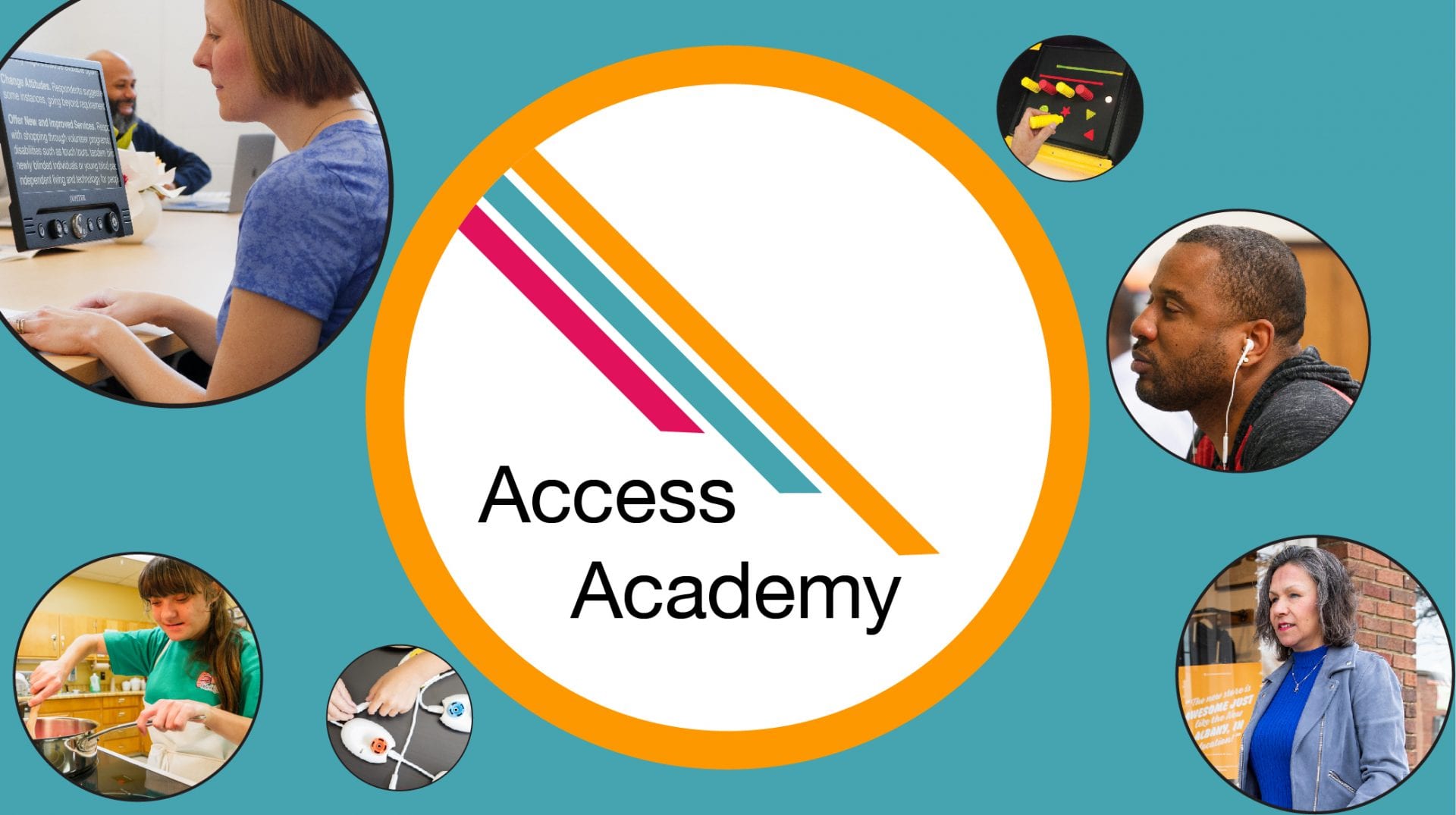 You're invited to join the Access Academy
What is the Access Academy? You're probably already familiar with our #AtHomeWithAPH webinars that we launched in response to COVID-19. Well, they've been such a hit that we decided to offer them on a more permanent basis so that everyone has access to the training and education they need to get the most out of APH products and services! This new format has been renamed to Access Academy (Access stands for Adult Courses for Continuing Education and Student Success) to parallel our ExCEL webinar educational programming for students.
Topics for Everyone
What will these webinars cover? A little bit of everything! From tutorials on new products and hacks on how to get the most from your beloved tech, to information on resources, services, and programs, our goal is to give you the info you need for home, the classroom, and the workplace. The experts at APH will be accompanied by professionals from all corners of the field to cover a wide swath of topics. Want a taste of what's to come? Check out our previously held webinars on our YouTube page!
Giving Credit
A majority of our previously aired webinars have offered ACVREP credits for participation and we plan to continue offering them as often as possible but you'll have to attend the webinars live to be eligible. This means you'll want to be sure you head to our Access Academy page and register in advance. Occasionally an Access Academy webinar will not offer ACVREP so be sure you read all the info in the description on the webpage.
The APH Hive
As you may be aware, we've launched our new eLearning platform, the APH Hive, to be able to offer more credited learning opportunities to educators and professionals in the field. This means that some of the great information we share in our Access Academy webinars will make its way over to the APH Hive to join other meaningful content, creating larger more comprehensive course work. If there is a webinar you missed or wanted to refer back to that you don't see on our YouTube page it's because it's now part of the APH Hive. But never fear! You have access to the APH Hive, you just need to sign up here: www.aphhive.org
Share this article.