APH's Road to Code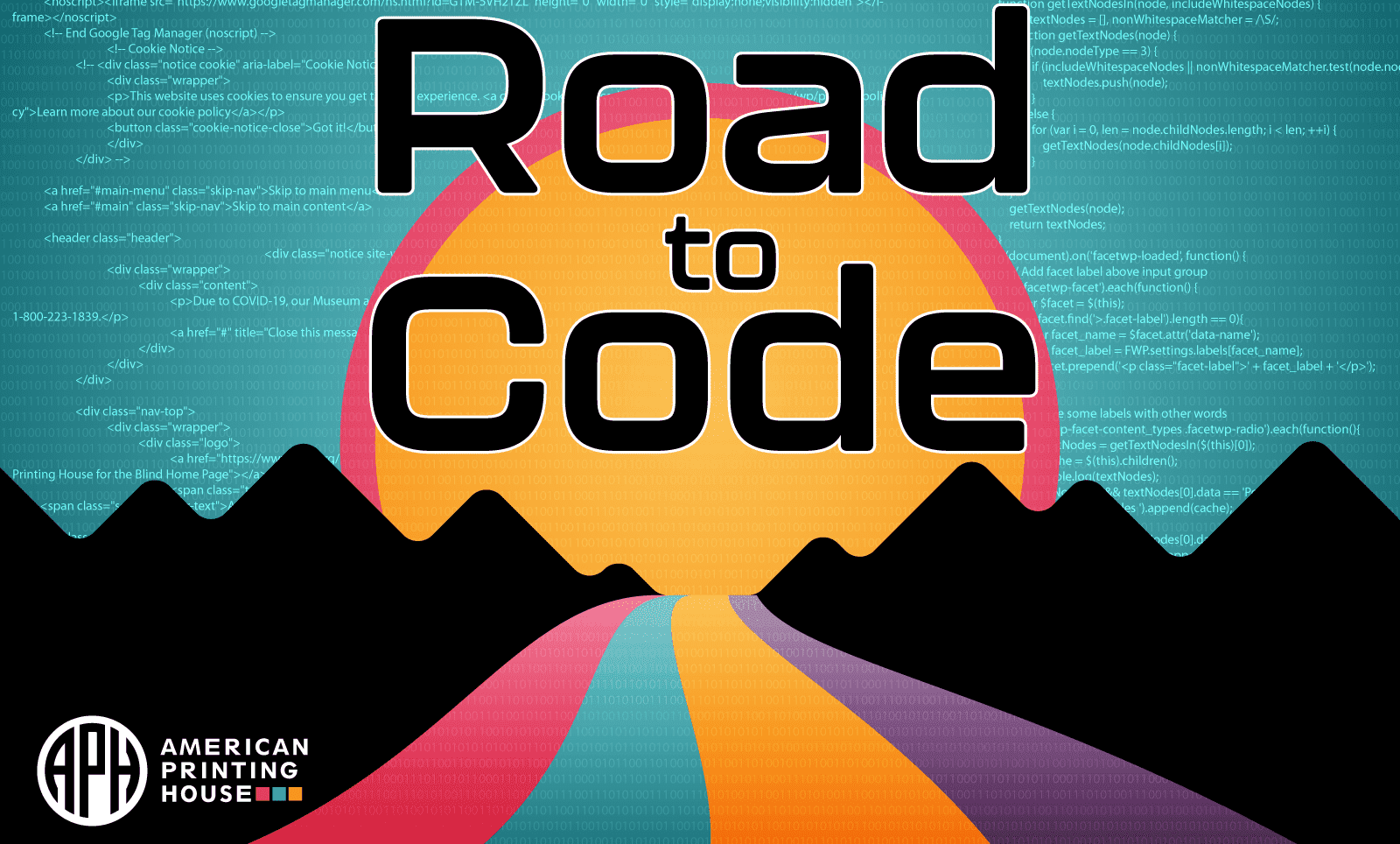 A thread of possibilities, including career opportunities in the ever-expanding computer science field, will unravel as students learn to code. Today, foundational coding skills, like computational thinking and problem-solving, are being taught at an early age, but unfortunately, many mainstream tools are completely inaccessible. On top of that, students who are blind and visually impaired are constantly fighting against the societal expectation that they cannot succeed in achieving a meaningful career. In an effort to break down these barriers, we're proud to introduce APH's Road to Code, a plan designed to create accessible coding tools for everyone.
Our Road to Code objectives include:
Make options that exist for all ages and skill levels.
Raise expectations for student success.
Create a coding progression from one tool to the next.
Construct inclusive tools for both visually impaired and sighted students.
Ensure all products are available with Quota funds.
Several years in the works, we're excited to share the educational tools that currently make up our roadmap. We've listed them by age/skill level appropriateness starting with pre-k learners and working on down the road to higher level tools to assist students on their coding journey.
Road to Code
Accessible Code & Go Mouse (Ages 4-9)
Coding is easy with Colby! The Accessible Code & Go Mouse provides a hands-on introduction to coding concepts and tactile graphics as students program Colby the mouse to race through the maze toward the cheese.
Parents and teachers can build different mazes on a grid-style board by replicating the tactile graphics on the included activity cards. Additionally, they can help students use the tactile/braille coding cards to map out a step-by-step path for the mouse and enter that sequence into Colby by pressing the forward, reverse, right, and left buttons on his back. Then, hit the Go button, and watch Colby run.
Along the way, students will learn problem-solving, critical thinking, if-then logic, O&M skills, route planning, and much more.
CodeQuest (Ages 5-9)
CodeQuest is a FREE, interactive, and accessible iPad app that teaches players coding, logic, and orientation skills.
Created for use by students who are blind, visually impaired, and sighted, CodeQuest is ideal for use by an entire class! Help your astronaut move across a grid-style game board to his spaceship, so that he can explore the galaxy. In each of the game's thirty levels, players (astronauts) start at row 1, column 1, and must program a route for the astronaut to follow to get back to his spaceship while avoiding obstacles. Along the way, players also learn coding concepts such as problem-solving, planning, computational thinking, loops, and sequencing.
Code Jumper (Ages 7-11)
Code Jumper™ assists students in learning computer coding and programming skills through a unique, physical system.
Originally designed by Microsoft® and developed by APH, this fun and engaging product is designed to teach students how to write computer code. Code Jumper technology takes block coding off the screen and puts it on the table in front of you, making it accessible and fun for the whole class. Brightly colored plastic pods with oversized buttons and knobs are connected by "jumper cables" (thick cords) to physically create computer code that can tell stories, music, and even crack jokes.
Access the entire Code Jumper curriculum at codejumper.com, and teach your students about loops, constants, variables, and many more foundational skills.
Elenco Adapted Kits with Accessible Instructions (Ages 8+)
We have adapted some of the most popular commercially available educational products from Elenco® to be accessible for builders who are blind and visually impaired. Our four access kits for Snap Circuits® Jr., Snapino®, RC Snap Rover®, and BRIC: Structures® contain parts labeled in braille and accessible project instructions. Projects are built on a tactile, grid-style pegboard, called the "breadboard." Plastic parts snap onto and are layered and connected on top of the breadboard, with each circuit powered by the electricity flowing through a battery. As students make the projects in our four kits, they will learn about electronics and improve numerous skill sets including the ability to follow step-by-step instructions, braille knowledge, and tactile identification, spatial reasoning, coding, and programming skills.
Learn more about this line of products and how they work together by reading our Snap into Electronics blog post.
Our Road to Code just keeps growing, opening the door for more students with a variety of learning styles and interests. The skills taught through a coding education are valuable well beyond the computer screen and translate into meaningful careers and independence. Begin your students' journey today.
For more information and training on these and other APH products, sign up for our Access Academy webinars or watch past webinars by visiting our YouTube playlist.
Has your student run into mainstream coding tools that have been inaccessible in their classroom? Send us an email at cs@aph.org with a description of the product and experience as we are looking for new additions to our road to code.
Share this article.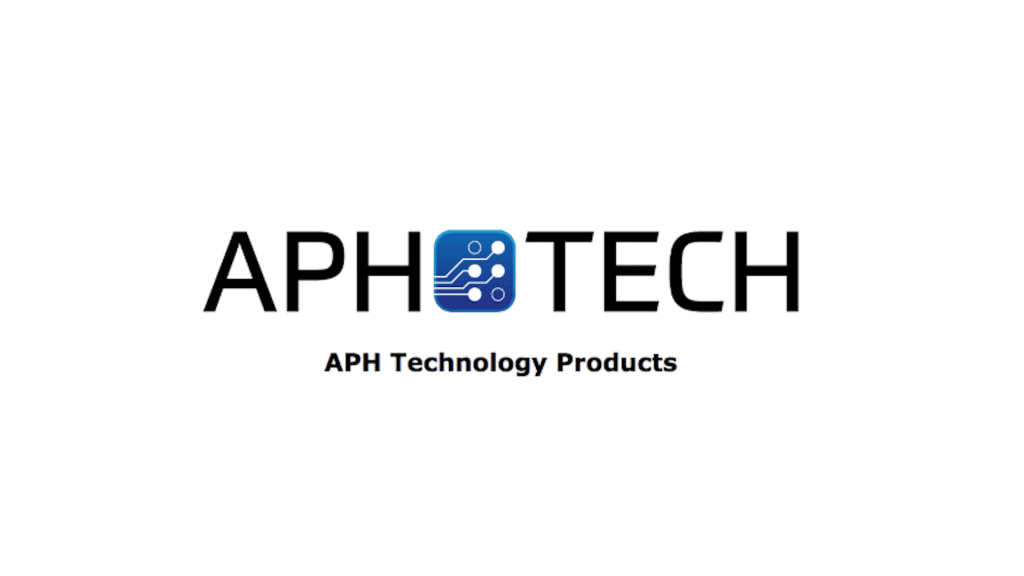 Interested in learning more about popular APH products like BrailleBlaster, Typer Online, and more? The APH Tech site has information...