Beloved APH Products Get UEB Update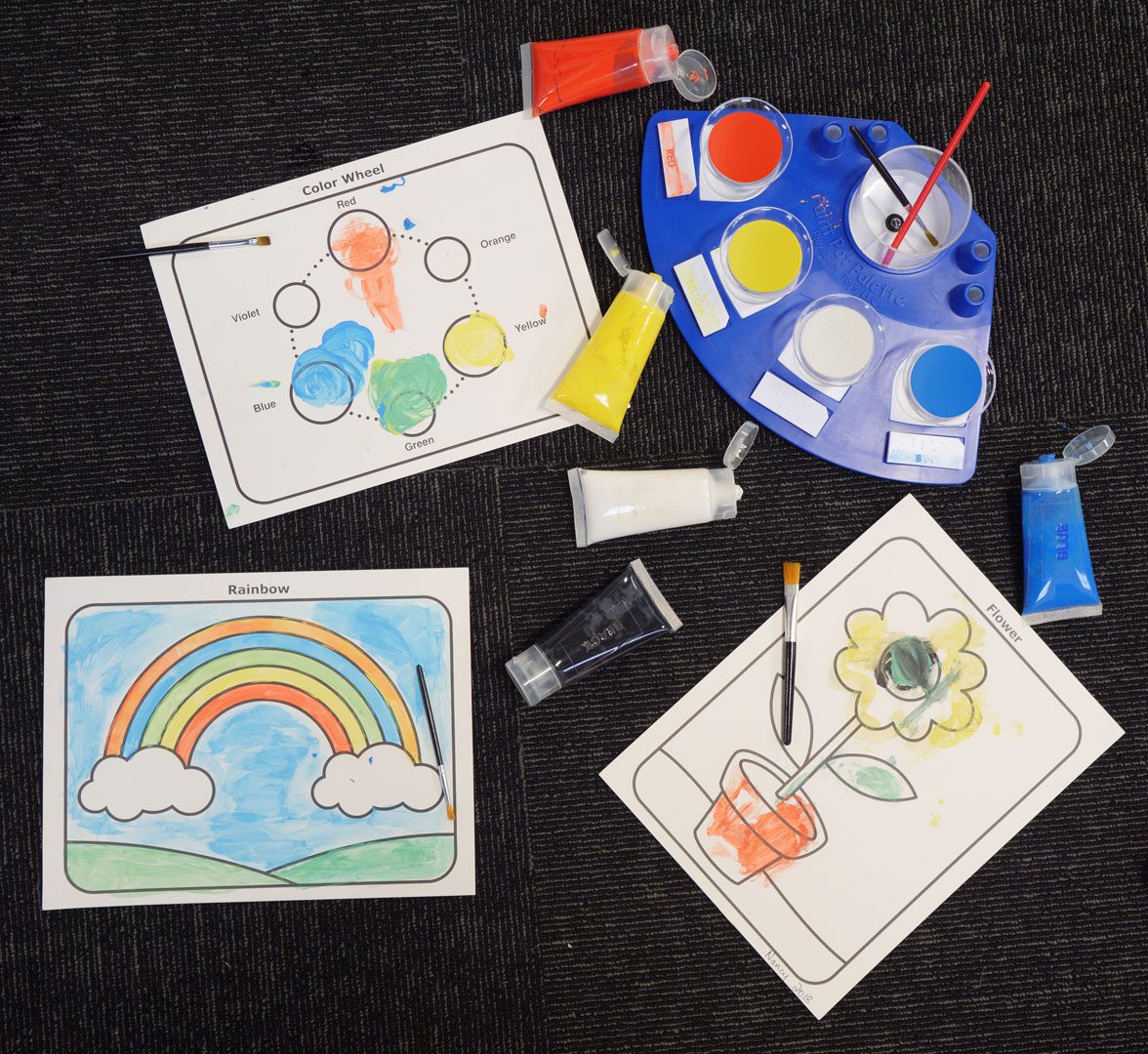 We've been hard at work expanding our offering of materials produced in Unified English Braille (UEB). We're excited to introduce a few new products now in UEB format. Plus, find out what's getting an update next!
Newly Updated Products
Paint Pot Palette encourages visual and tactile exploration in beginning artists with watercolor paint, braille labels, raised line coloring sheets, and more.!
The Lots of Dots Coloring Book Series is an exciting set of three raised-line coloring books designed for future large print and braille readers.
Previously Updated
Fun with Braille is a book of entertaining activities designed to provide additional practice for adults and children who are already familiar with braille contractions.
Math Symbol Reference Booklets (formerly Nemeth Code Reference Sheet) is a resource for students and teachers who are using Nemeth and UEB math.
Quick Pick Braille Contractions is a fun and challenging flashcard game that teaches UEB braille contractions, and can be played at school, at home, and in the car!
Illinois Braille Series, a popular braille course for adults, is now being produced entirely in UEB! Former print readers learning braille for the first time will have access to the most streamlined and universal braille code being used today!
Feel n' Peel Stickers, great for labeling numbers on math and science materials, now come in both Nemeth and UEB! This gives you preference over which braille code to use in the classroom, at work, and at home!
Coming Soon in UEB!
Rigby Nonfiction Kits 4-6 UEB
KeyMath3 UEB supplemental pages will be available soon. This will provide the ability of the teacher to administer the test in either UEB with Nemeth or UEB math/science.
To learn more and stay up to date on our products, visit aph.org/shop and sign up for our monthly newsletter!
Share this article.