Tips for Classroom Accommodations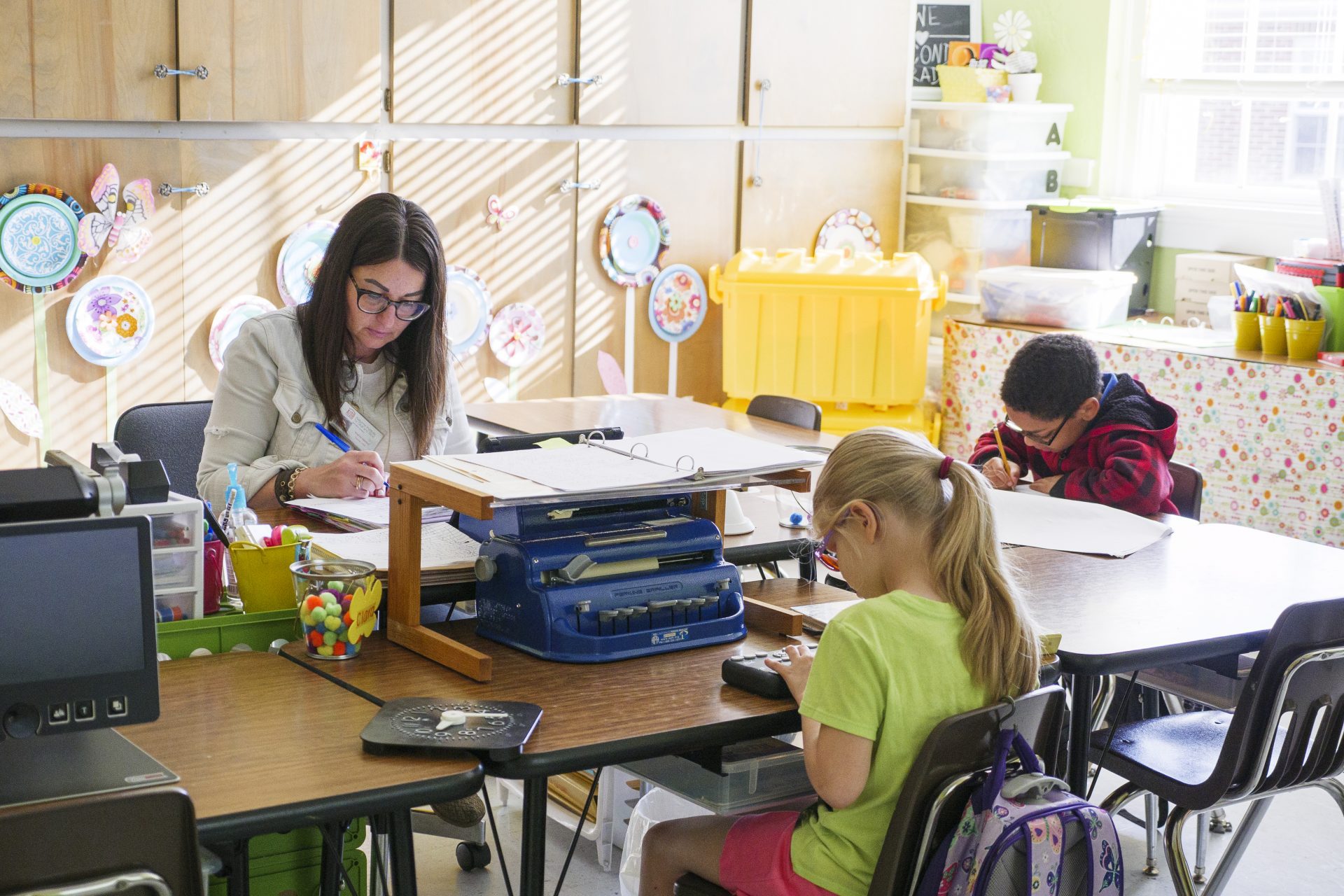 by Jeff Schwartz and Leslie Weilbacher, APH Outreach Specialists
The end of the school year is quickly approaching, and for many teachers and families, this marks the spring rush of new IEPs. So, in our flurry of meetings to either create new or update IEPs for transition into new schools and settings, don't forget an important preparation for the following school year: classroom accommodations.
While we know that accommodations for students vary tremendously and should always be focused on the specific needs of the child they are intended for, we have compiled a list of some of the most common accommodations for students who are blind or have low vision. These lists are not meant to be all-inclusive but may springboard your thoughts on how best to accommodate your students, depending on their needs.
Distance Reading
One of the most common classroom challenges is to make the information presented at a distance (i.e., whiteboard, movie, posters, presentations, word walls, etc.) accessible to students at their desks. Many students who have low vision need an accommodation or modification in this area.
Allow the student to move closer.
Screen share or copy the video onto the student's device.
Have a distance viewing camera at the student's desk.
Provide a copy of materials in large print.
Some students do not like to stand out from their peers by using an external camera to look at the board, or an iPad to take a picture. It is important to consider where these students are emotionally while helping them to feel empowered by the choice to use the tools that work for them.
Reading
Depending on the learning medium of the student (braille, large print etc.)
Video magnifiers, like the Jupiter Portable Magnifier and MATT Connect, have cameras that can be used to zoom in on distance items as well as enlarge items up close like a book or worksheet.
iPads have many built-in features that are helpful to read, write, access audiobooks, take pictures, look at things at a distance, and use VoiceOver, which reads the content of the screen aloud. They can also be connected through Bluetooth to refreshable braille displays.
VoiceDream Reader or Dolphin Easy Reader are the apps for org and allows for the customization of background, size of text, read aloud, highlighting tracks as the words are being read, and bookmarking.
Refreshable braille displays, like the Mantis Q40 and Chameleon 20, allow students to quickly and easily access braille files to read, which saves time and resources. They also work with a screen reader, like VoiceOver or JAWS, and presents in braille what is on the screen of a paired device.
Handheld magnifiers, like Juno and Video Mag HD, are small and portable. Some have a handle or little feet and others are domes or bars you can set on the paper and slide.
Dark led pencils or flair pens
Color overlays
Tactile labels
Computer Access
JAWS and NVDA are the most common and most in-depth screen readers. They will read everything on the computer screen, and you can control the computer with keyboard commands.
ZoomText is a screen magnification software with speech.
Large print keyboards
Large monitor
Screen overlays
Contrast settings
Math
More to Consider
First, look at the layout of your classroom. Then, consider what you have learned about your student and their type of visual impairment. Are the following conducive to a productive learning environment?
Lighting
Board work
Position of desks
Walkways through the room
Access to electrical outlets if your student has technology that needs to be plugged in
Storage of materials
Use these factors to decide on a good place for your student to sit. Maybe, they will need to sit in the front of the room, near a wall for an outlet, or away from a window to prevent glare.
When in doubt, ask the student!
"Accommodations I used as a student include sitting at the front of the room, having access to braille textbooks, and being able to use a braille notetaker to do schoolwork. Utilizing these accommodations helped me succeed in the classroom as I was able to do all of my work independently. Also, as I grew older, I learned to advocate for what I needed so I had the same academic opportunities as my sighted peers. Understanding the types of accommodations you need and advocating for them are skills that students will use throughout their lives," said Jessica Minneci, a former visually impaired student and current Communications Associate at APH.
It is important to remember that students may struggle, but they are learning to be independent, and it is better to provide them with the appropriate accommodations and offer clear directions rather than doing the "job" for them or holding them to different expectations than their peers.
For more materials and resources to create an accessible classroom, check out aph.org!
Share this article.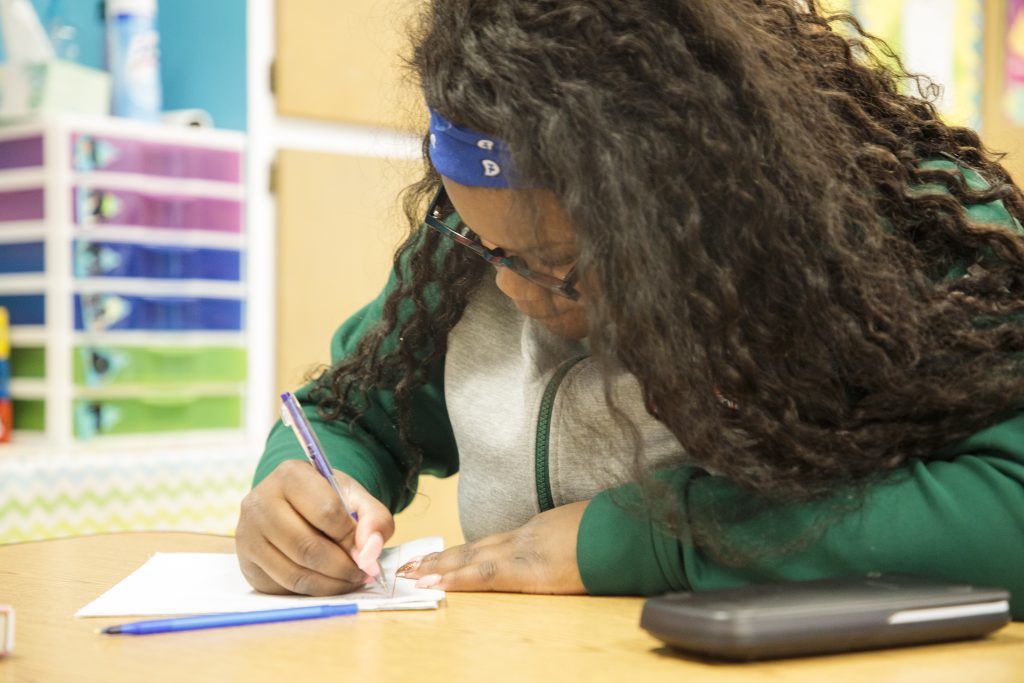 Have you ever wondered how you can help your student advocate for themselves or effectively participate in their IEP or...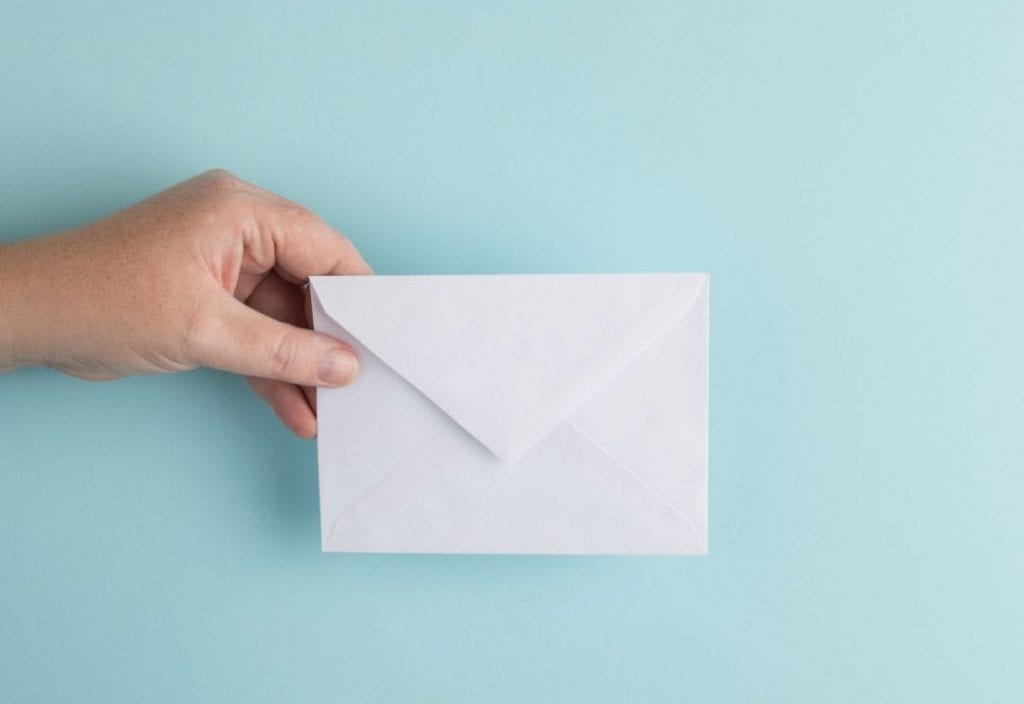 Who knows what you need better than you? Well, no one does, of course! It is time to start using...