Meet APH Scholar Stacey Chambers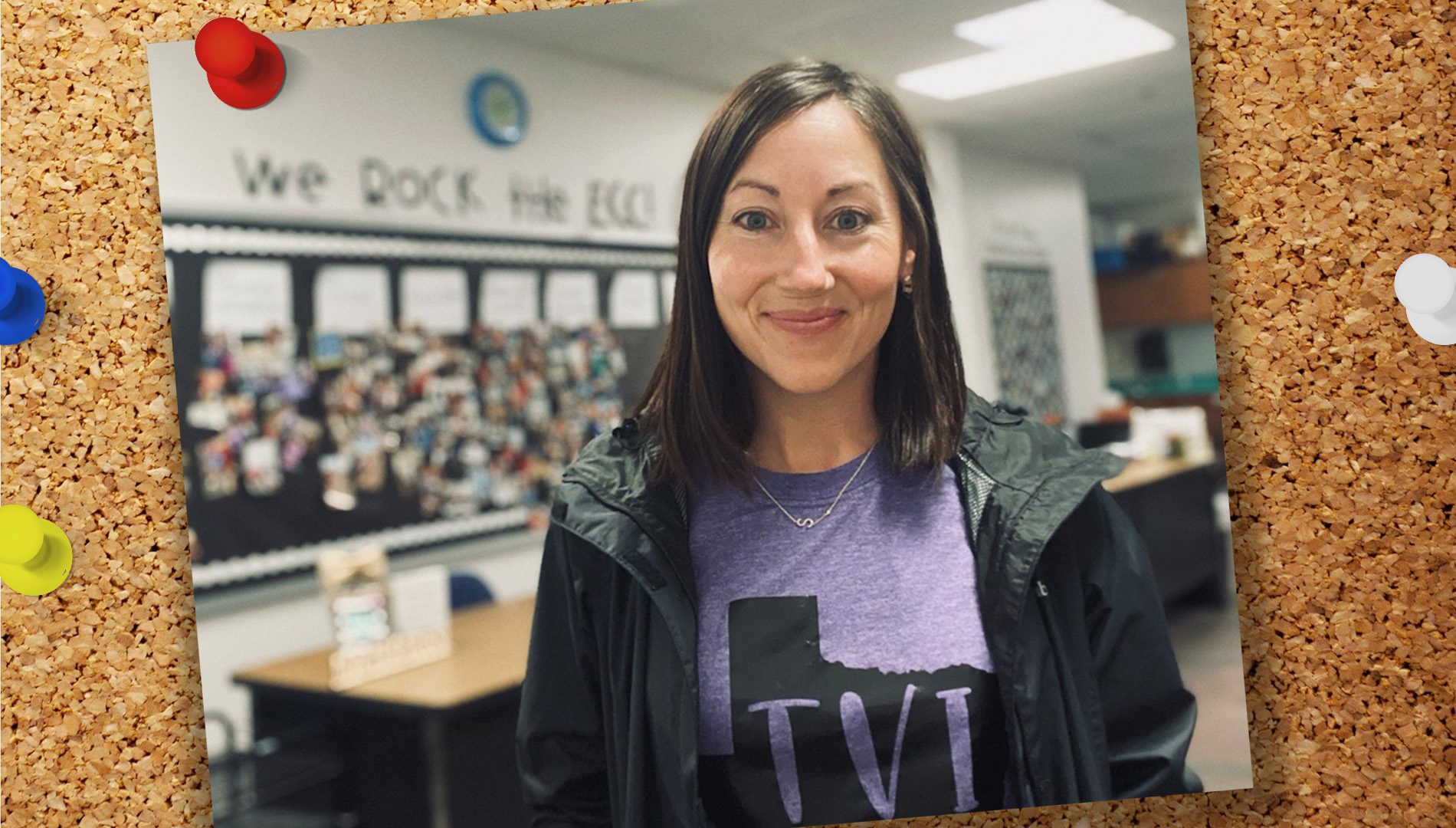 APH is proud to recognize Stacey Chambers, nominated by Ex Officio Trustee (EOT), Emily Coleman, as one of our 2022-2023 APH Scholars.
Stacey received a Bachelor of Science in Family & Consumer Sciences from Baylor University. She was introduced to the blindness field while working as a Child Life Specialist at Vanderbilt Children's Hospital, helping children understand and cope with a new medical diagnosis or upcoming procedure. "While living in Nashville, I got my Master's degree in Special Education and Visual Disabilities from Vanderbilt University because I wanted to work with children and families on a more consistent basis and provide ongoing support for their needs at school and in the community," said Stacey. "I loved the idea of supporting public education and having a specialized niche working with children on an individualized basis." Stacey just finished her 12th year as an itinerant Teacher of Students with Visual Impairments (TVI) in Texas. She teaches students (0-22) who have a range of visual impairments and who have multiple disabilities.
Utilizing APH Products
Stacey said, "Creating meaningful, personal, and creative lessons for each of my learners that will help bring them to the next level in confidence and independence brings me incredible joy. I love working with a diverse learner population that continuously creates opportunities to  learn something new." Stacey uses many APH products in her lessons. She follows the Building on Patterns curriculum with young braille readers. She keeps boldline notebooks and binders on hand and uses Feel n Peel products daily to create tactile maps,       graphs, and crafts. She said, "Materials such as the Earth Science Tactile Graphics, Adapted Science Materials Kit, and Number Line Device have saved me countless hours in material adaptations. I am grateful for the incredible technology available on quota funds, such as the Jupiter Portable Magnifier and the Joy Player that provide learners access to their curriculum.
One APH product that has unexpectedly had an impact on my career has been the Sensory Learning Kit, SLK. It has given me the confidence and strategies to make a distinct impact on my learners with visual impairments and severe intellectual disabilities." EOT, Emily Coleman, commented, "Her passion for students with multiple disabilities is obvious, and I love that [the SLK] stood out to her." Today, Stacey is a collaborator on the upcoming book Sensing and Learning by Millie Smith and Stacey Chambers – an update to the Sensory Learning Kit.
"Some of my favorite lessons with APH materials have been ones where I have brought groups of learners together from various campuses across my district," said Stacey. "These learners range in age, disability, and eye condition, but they  always learn so much from each other. They have taught each other tricks and tips with their devices, had Cranmer abacus competitions, and made bracelets using Braille Beads. Together, they have played TREKS and 30-Love tennis. It's incredible to have access to these  resources to help create camaraderie, memories, and confidence these learners may not have access to otherwise."
When asked about her favorite part of her job, Stacey said, "I am extremely passionate about the importance of the Expanded Core Curriculum (ECC) for VI, and I love any chance I get to make learning ECC skills meaningful and fun. I am always looking for ways to practice ECC skills with my learners, and it's so exciting to see these little moments add up to make a big difference in my learners' level of independence and confidence over time." After all, Stacey's students taught her they will rise to the expectations teachers set for them.
Professional Involvement
Stacey has been published by JVIB and Paths to Literacy. She presented at the 2022 Texas Focus Conference alongside Millie Smith. Additionally, Stacey is involved with APH. Read about and learn from Stacey using the below list of links.
"Working with APH has allowed me not only to learn from and collaborate with other professionals in the field, but to also share my expertise and experience as well," said Stacey. "The past few years have been incredibly challenging for teachers, and APH has really helped me find a deeper sense of purpose as I connect and share my strengths and passions with others."
Looking Toward the Future
When asked about her hope for the future, Stacey said, "I hope that we can continue to recruit passionate teachers who are empowered to approach the ECC with a sense of urgency, rigor, and excitement. As TVIs, we have the opportunity to not only teach skills, but to promote self-determination, make connections for life-long resources, and to empower families to strive for independence in their lives beyond school."
Connect with Stacey Online
More About the Program
Each year, EOTs are asked to nominate someone they feel provides outstanding service in their region. Through a scholarship, awardees attend the APH Annual Meeting in Louisville, KY as a guest of APH. APH pays for all expenses in attending the conference, including transportation to the meeting, conference registration, and hotel accommodations.
Beginning in 2020, APH has worked with each scholar to provide a webinar for professional development or contribute to the APH Hive learning management system. These trainings highlight the APH products used in the scholar's professional life, how they used them, or include 'out of the box' creativity. During Annual Meeting, the Scholars participate in a panel discussion about their service to individuals who are blind or have a visual impairment. Scholars also participate in the building of the EPAC and ESAC committee reports, with commendations and recommendations provided for APH during their Spring meeting.
Stay tuned to our website to learn about another scholar each month.
Share this article.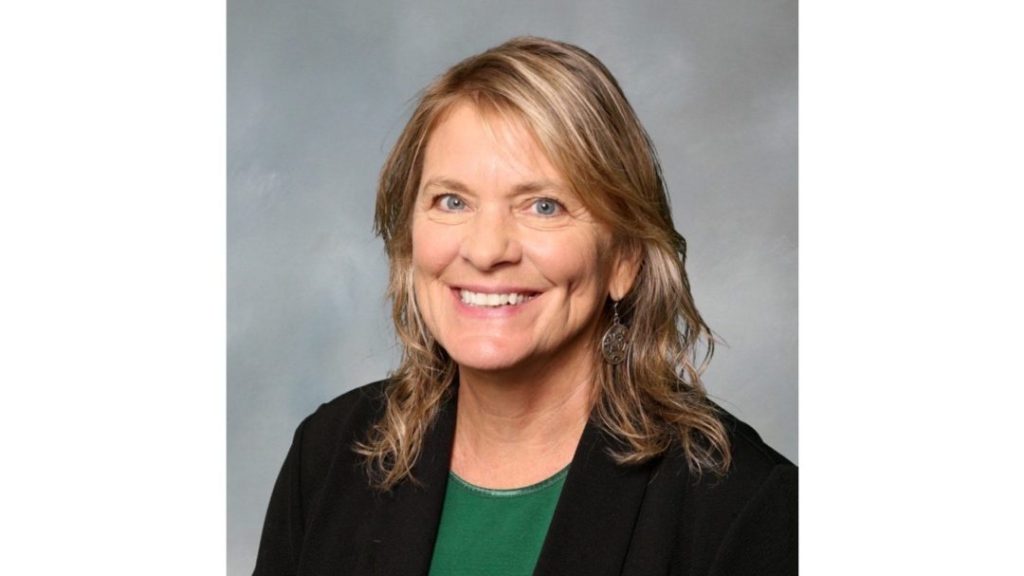 APH is excited to recognize Jennifer Bliss, nominated by EOT, Elizabeth Pieters, as one of our 2023-2024 APH Scholars. When...