Building Your Music Toolkit
Want to support your student's budding interest in music? We've got you covered. Get moving and grooving with this list of music products, resources, lessons, and activities from APH.
Music Products
Feel the Beat – The ability to "play music by ear" is an asset, but is only one part of playing music. As part of braille literacy, braille readers should be introduced to braille music at the same time that their sighted peers begin reading music in print (usually around third or fourth grade). Author Christine Short was the 2011 co-recipient of the "Louis Braille Touch of Genius Prize," awarded by National Braille Press, for her Music Braille Curriculum, which has become "Feel the Beat." Learn more about this product by watching our Feel the Beat of Braille Music webinar.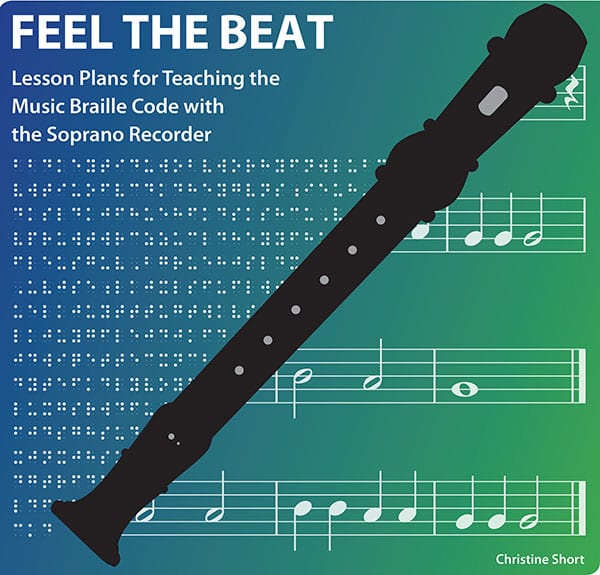 Music Braille Flash Cards – These flash cards allow for easy review of the music braille code. Cards feature large print and braille, allowing all learners to take part. This can be a great addition to learning, and pairs nicely with the Feel the Beat curriculum. Take them anywhere, and review on the go!
Music Braille Code – The most recent edition from the Braille Authority of North America (BANA), this book is intended to extend consistent guidance regarding music format. Where appropriate, rules and procedures have been adjusted to comply with the adoption of UEB: The Rules of Unified English Braille and of Braille Formats: Principles of Print-to-Braille Transcription.
Joy Player – Enjoy jamming to your favorite music or listening to your favorite audiobook on the easy-to-load, switch-activated Joy Player. This product accommodates those who are developing fine motor skills, have limited mobility, or a cognitive disability, in addition to a visual impairment and can be used with the personal music player routine in APH's Sensory Learning Kit.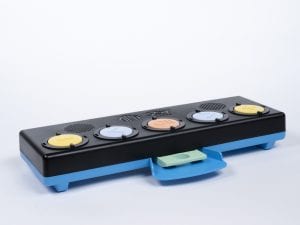 Music Resources
The APH Tactile Graphic Image Library contains downloadable tactile graphics. One category of images is devoted to music and includes images of musical instruments. Check out our Access Academy webinar, Explore and Use the Tactile Graphic Image Library, to learn more about this resource.
The National Library Service for the Blind and Print Disabled offers braille and large print musical scores, recorded instructional materials, and recorded materials about music and musicians. These materials can be shipped to you, and some digital audio and ebraille materials are available for download over the Internet. Go to the NLS website for more information, and discover how you can access these materials.
The APH Louis Database also contains music books for people who are blind and visually impaired.
Another organization, known as the Amber Trust, provides musical opportunities for children who are blind and visually impaired and who have other disabilities through Music Awards and Music Services.
Dancing Dots helps people who are blind and visually impaired read, write, and record their music by providing technology, educational resources, and training.
Sing along with these braille literacy songs or use them as inspiration to come up with your own!
Music Lessons from APH
Our Virtual ExCEL Academy hosted a variety of music lesson webinars for students. Watch the recordings below and join in!
Music Activities
Make music wherever you are with this list of DIY activity blogs from our 2020 Virtual ExCEL Camp.
Learn more about our educational tools and resources at aph.org/shop.
Share this article.