Sarah's Story: Ice Hockey and Tae kwon do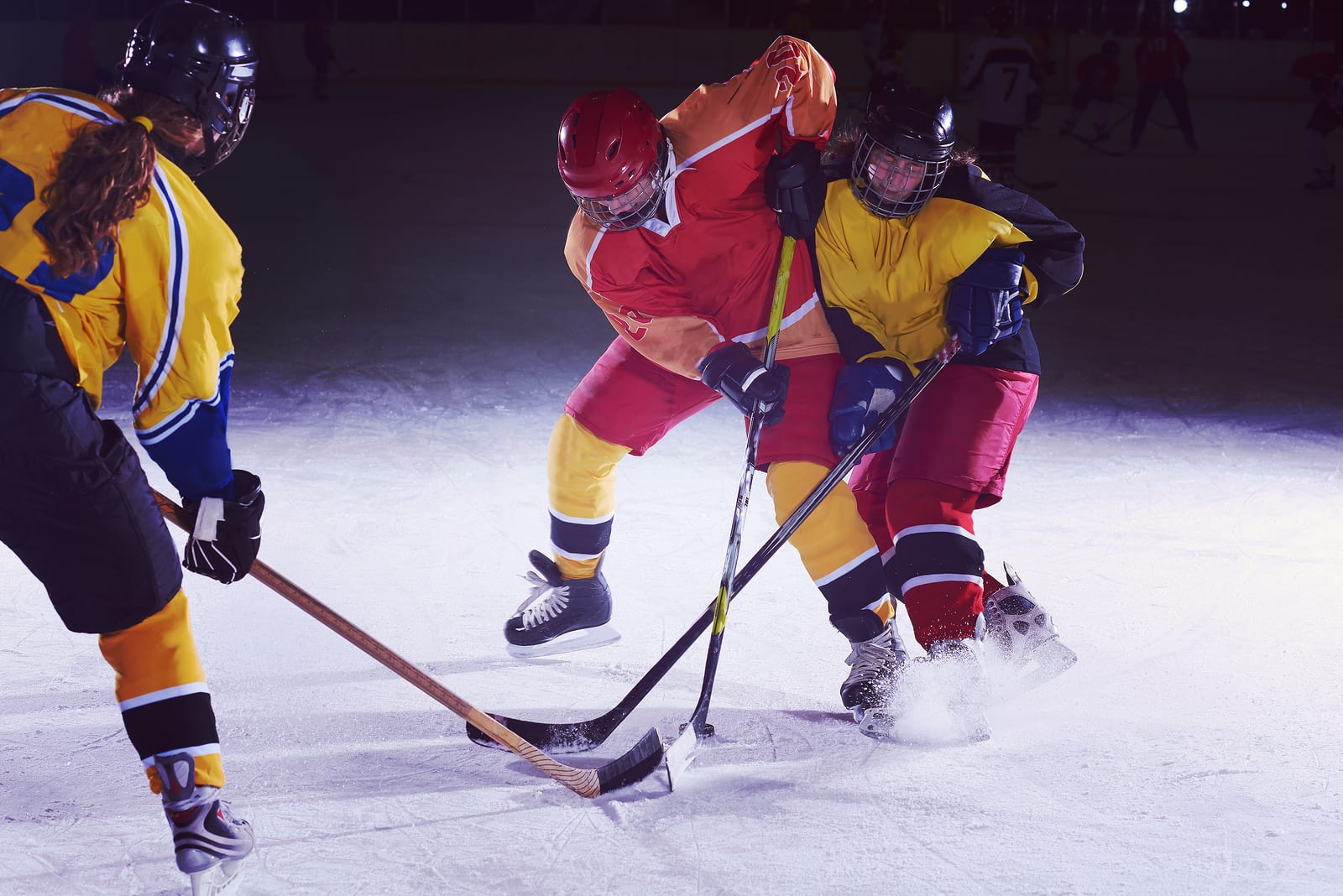 Sarah K. McMillen
Ice Hockey
I grew up in Albany, New York, and attended a mainstream school in Albany; I am deaf and also have Usher syndrome. After high school I attended Hudson Valley Community College (where I became interested in ice hockey) and later The College at Brockport.
While attending Hudson Valley, I spoke to a speech teacher who told me about a women's ice hockey league. She was in the hockey league as well and volunteered to interpret for me when I joined the team. I enjoyed playing hockey very much and the women on the team were friendly and helpful. When my friend wasn't available to interpret for me, my teammates and I wrote notes back and forth to communicate.
Later, when I attended The College at Brockport as a Health Science Major, I joined the women's hockey team there. The women's team was a club team while the men's team was a varsity team which meant that our team did not have priority at the rink and that our practices were late in the evening. Some of the women on the team learned sign language in order to communicate with me directly, and we wrote notes back and forth.
In a game as fast paced as ice hockey, it can be difficult to scan the environment effectively, but I persevered, playing hockey for four years. The proudest moment I had was when I participated in a team effort to make our team a successful one.
Tae kwon do
I was six years old when my parents signed me up for classes at a Taekwondo school. There were other students who were deaf in the class and the staff learned some sign language so that they could communicate with us. We communicated using demonstrations and observations. A few years later, I became a first degree black belt. I took a break shortly after that, but in 2009, I started classes again and received a purple belt. With the collective effort of interpreters during practices and meets, and some friends who learned sign language, I won first place in the form competition.
Note: This is an excerpt from the book Possibilities: Recreational Experiences of Individuals who are Deafblind, edited by Lieberman, Haegele, and Marquez.
Table of Contents
Credits, Introduction, and Preface
Rachel Weeks- Triathlon
Maricar Marquez- Running
Kristine D'Arbelles- SSP—Swimming Triathlon
Heidi Zimmer- Mountain Climbing
Cody Colchado- Power Lifting
Corrina Veesart- Ballet, Cheerleading, Rock Climbing, and Yoga
Emily Desfor- SSP—Outdoor Adventures
Kevin Frost- Speed Skating
Ryan Ollis- Running
Faye Frez-Albrecht- Soccer
Quinn Burch- Dance, Horseback Riding, and Running
Nicholas Abrahamson- Hiking the Appalachian Trail
Bruce Visser- Traveling
Jason Corning- Running
Sarah K. McMillen- Ice Hockey and Taekwondo
Angela Theriault- Running
Scott Keeler Bass- Biking
Maria Marquez Dykman- Wind Chimes
Conclusion & References
Share this article.