Emily's Story: SSP—Outdoor Adventures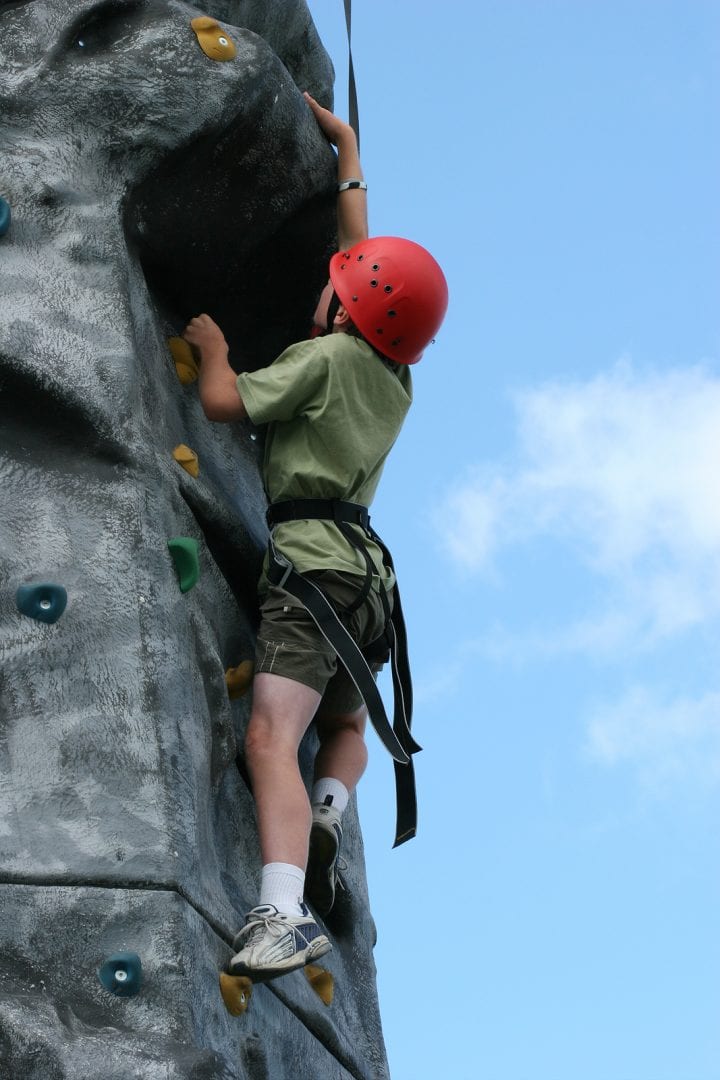 by Emily Desfor
My interest in learning sign language started early. As a young child in Long Beach, California, I had three friends who were deaf, and learned to fingerspell and gesture in order to communicate with them. Those early experiences stuck with me and when I went to college I decided to make Deaf Education my area of study. After graduation, I got a job teaching at a school for the deaf, where one of my additional duties was to teach American Sign Language to families. Later, I began teaching ASL at a local college, which is where I met Corrina's parents who were enrolled in one of my courses. They introduced me to their seven year old daughter, Corrina, who is deafblind. Her parents asked if I would tutor Corrina and I agreed. Since that time, I have had various roles in Corrina's life including teacher and interpreter. Now our relationship is that of friends and she has come many times to stay with my husband Jeff and me where we live in Truckee, California.
Jeff and I live a very outdoor oriented and active lifestyle here in the Sierra Mountains. Jeff is a cross country ski coach and a skilled outdoorsman. We are both avid cyclists and rock climbers. With Corrina, we have enjoyed hiking, backpacking, rock-climbing, cycling and swimming. Cross country skiing has proved the most challenging activity to do with Corrina because of the difficulty of balancing on the skinny skis. It is also hard for Corrina because she cannot see the constantly changing terrain and we cannot give her auditory information as we ski. We often get our skis entwined and end up in a pile-up. In contrast, riding a tandem is the easiest of our activities. We have made the riding challenging, however, by tackling some steep mountain roads.
Jeff is a great guide for some of the more difficult trails but it is getting more difficult for me to jump over rocks and bushes while staying balanced and keeping Corrina on the clear part of the trail. Once when Corrina and I headed out for a walk around Donner Lake we found deep snow six and a half miles into the seven mile loop. Corrina kept laughing as we broke through the snow or slid sideways on the slippery surface. The trip wore on me physically from the pulling and falling, but I strove to keep my sense of humor throughout our journey.
One of my favorite stories with Corrina took place on Valencia Peak of Montana De Oro State Park, a beautiful five-mile hike with coastal views, wildflowers, and the sound of waves crashing into bluffs. Right after we left the summit, the trail became very loose and rocky and the weather became extremely windy. Suddenly, my hat flew off of my head. My initial reaction was to lunge for it, but first I needed to let Corrina to know what was happening. As I turned to her, I saw a rattlesnake on the trail just a few feet from where we were standing. I signed, "SIT" into Corrina's hand and we sank to the ground together where I could explain the situation to her while keeping an eye on the snake. She responded to me immediately, remaining in that position until the danger was over. Fortunately, the snake passed and I was able to take my hat from the bush while Corrina stayed in her crouching position. This trip demonstrates the absolute trust Corrina has in my husband, Jeff, and me. We always marvel at how willing she is to try almost anything we suggest.
Note: This is an excerpt from the book Possibilities: Recreational Experiences of Individuals who are Deafblind, edited by Lieberman, Haegele, and Marquez.
Table of Contents
Credits, Introduction, and Preface
Rachel Weeks- Triathlon
Maricar Marquez- Running
Kristine D'Arbelles- SSP—Swimming Triathlon
Heidi Zimmer- Mountain Climbing
Cody Colchado- Power Lifting
Corrina Veesart- Ballet, Cheerleading, Rock Climbing, and Yoga
Emily Desfor- SSP—Outdoor Adventures
Kevin Frost- Speed Skating
Ryan Ollis- Running
Faye Frez-Albrecht- Soccer
Quinn Burch- Dance, Horseback Riding, and Running
Nicholas Abrahamson- Hiking the Appalachian Trail
Bruce Visser- Traveling
Jason Corning- Running
Sarah K. McMillen- Ice Hockey and Taekwondo
Angela Theriault- Running
Scott Keeler Bass- Biking
Maria Marquez Dykman- Wind Chimes
Conclusion & References
Share this article.