Jason's Story: Running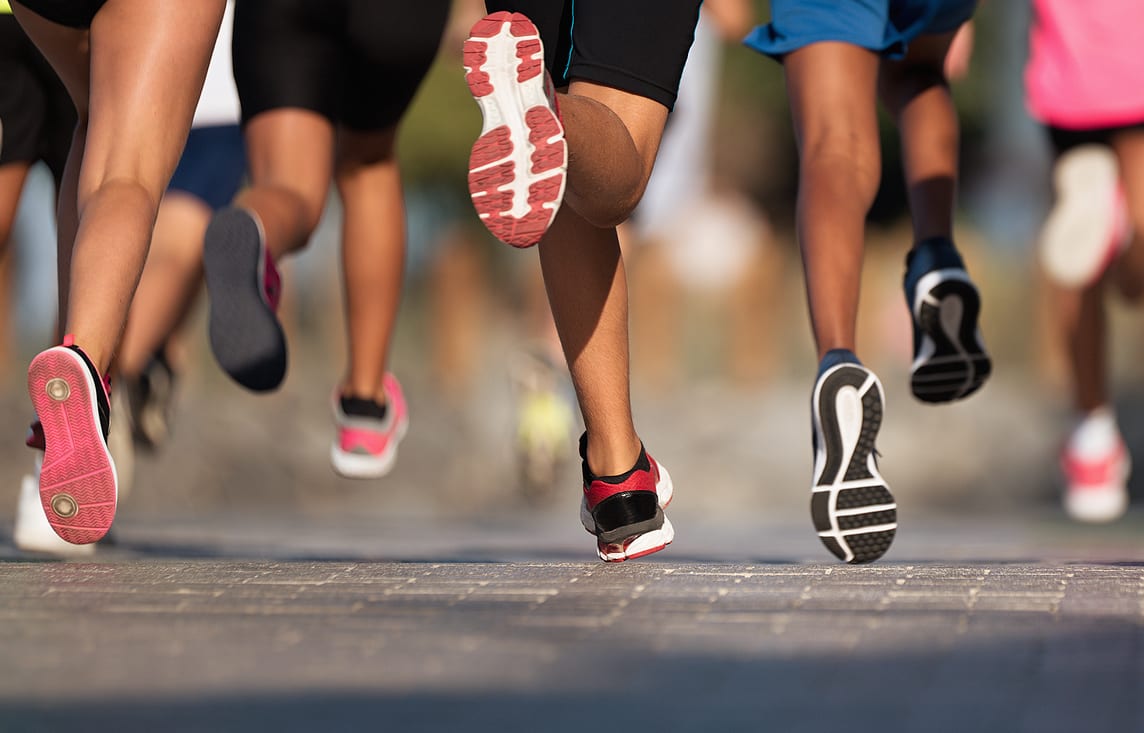 by Jason Corning
I am hard-of-hearing and have acromatopsia, which means I have difficulty seeing in bright light. I use sign language and voice for myself and have always been active as a runner particularly in college. Right after college, I got a job that often left me tired and stressed so my supervisor, a former Marine, encouraged me to start running through the summer. We ran together until he left for another job. Recently, through a social network at work, I have found a new running partner who is willing to run with me 2 to 3 times a week, and the experience has helped me pay better attention at work, reduced my stress, and allowed me to find a friend with a common interest.
Running with a new partner wasn't easy and I had to teach my new friend many things about deafblindness and how to guide me; we have developed signs similar to bike signals so he can warn me about obstacles, and keep me aware of other cyclists. We run about 2 miles in 15 minutes and it is like a warm-up for the day and feels good like morning coffee. We run in the morning so that we do not have to worry about traffic; there is also less sunlight in the morning, and there is no food in our stomachs to slow us down. I like to find paths that are light in color as it is easier for me to see and I like to choose areas that I am familiar with where the roads are clean and the sidewalks clear. When we come to areas where kids are waiting for the school bus, we cross the street so we don't have to worry about running into them.
I would like to find a partner who is willing to do a 5k and a marathon with me. I know that as long as I am comfortable with myself anything is possible. My only barrier is finding someone who can keep up.
Note: This is an excerpt from the book Possibilities: Recreational Experiences of Individuals who are Deafblind, edited by Lieberman, Haegele, and Marquez.
Table of Contents
Credits, Introduction, and Preface
Rachel Weeks- Triathlon
Maricar Marquez- Running
Kristine D'Arbelles- SSP—Swimming Triathlon
Heidi Zimmer- Mountain Climbing
Cody Colchado- Power Lifting
Corrina Veesart- Ballet, Cheerleading, Rock Climbing, and Yoga
Emily Desfor- SSP—Outdoor Adventures
Kevin Frost- Speed Skating
Ryan Ollis- Running
Faye Frez-Albrecht- Soccer
Quinn Burch- Dance, Horseback Riding, and Running
Nicholas Abrahamson- Hiking the Appalachian Trail
Bruce Visser- Traveling
Jason Corning- Running
Sarah K. McMillen- Ice Hockey and Taekwondo
Angela Theriault- Running
Scott Keeler Bass- Biking
Maria Marquez Dykman- Wind Chimes
Conclusion & References
Share this article.