Faye's Story: Soccer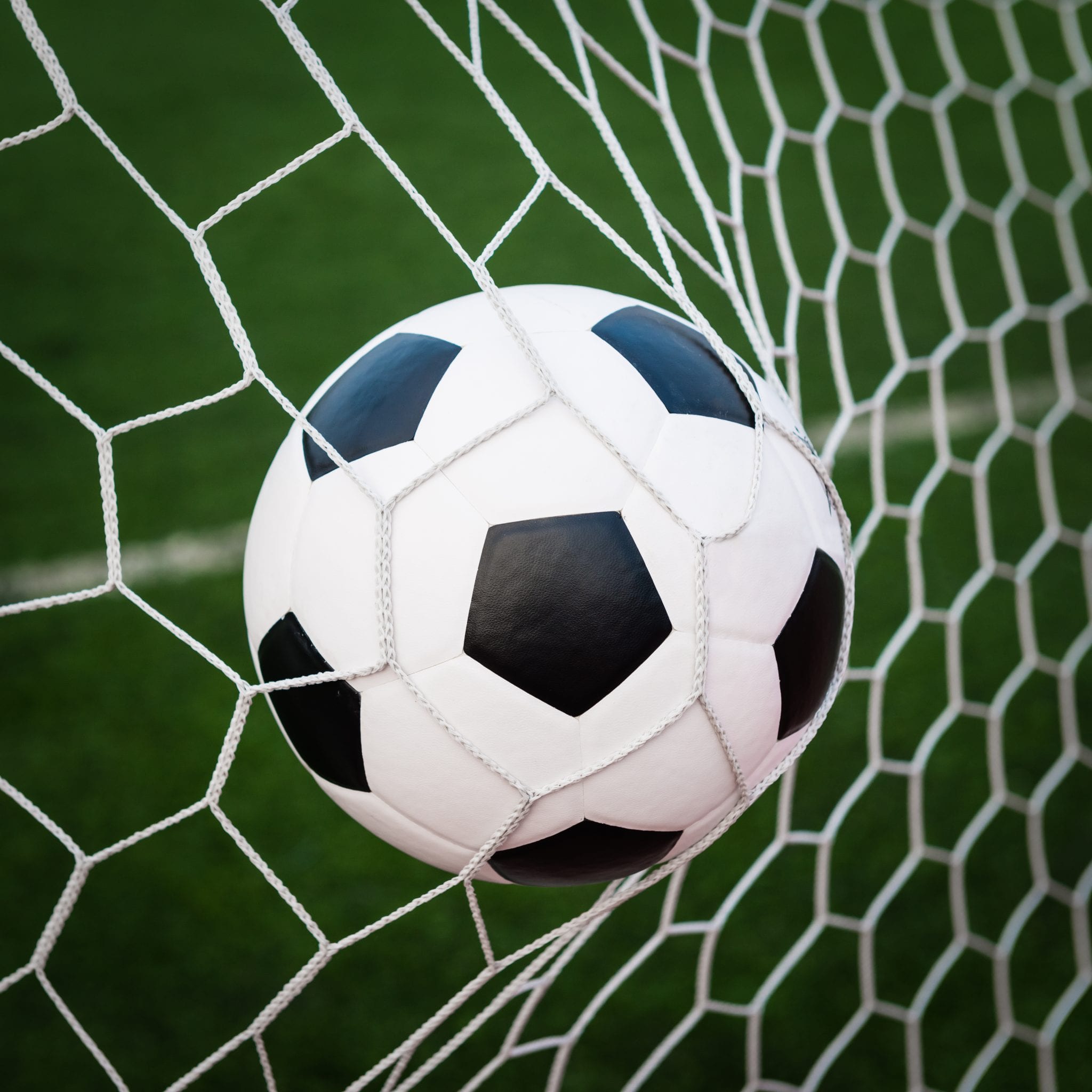 by Faye Frez-Albrecht
When I first attended the American School for the Deaf, I wasn't sure I would like it; I didn't want to be educated as a deaf person, but as a person. It soon became clear however that the school could provide many opportunities for me. From the very beginning, it was much easier to make friends than it had been at other schools and I had the opportunity to play on different sports teams. I enjoyed many of the sports including track and basketball, but when I started playing soccer, I found my athletic calling.
When I first joined the soccer team, the other players didn't think I would be able to see the ball or the coach's signals. Everyone on my team has a hearing impairment, but I'm the only one with a visual impairment as well. To help me, my coaches came up with a communication system where the other players could sign to me in close proximity on the field. The head coach made it very clear that he would not tolerate discrimination against me and he made sure I had the accommodations that would allow me to succeed on his team. There were difficulties of course. It is often hard for me to find the ball when it is in the air due to the low contrast between the ball and the background of the sky; I found that if I tracked the ball constantly throughout the game, it was easier for me to see it and this realization has helped me become a better player.
This past season, I received my varsity letter for playing a full year with the varsity soccer team. I was also honored to receive the ABC award, which my school gives out once a year to an athlete who demonstrates a good attitude and good sportspersonship. Recently, I was asked to play in my first METRO tournament, an event where a few out-of-state schools for the deaf get together and play a tournament.
Outside of school, I am an intern and group leader at Connecticut's Educational Services for the Blind, working in their sports and recreation programs. As an intern and group leader, I help other kids learn sports designed for people who are visually impaired, as well as mentor them and help them realize their potential.
My dream for my future is that it continues to include the game of soccer. Just as college applicants have reach schools and safe choices, my safe choice is to be a college soccer star. I would also like to find a university with a strong study abroad program, which could lead to a semester in Asia.
My more distant goal is to play on the professional Italian World Cup team. I know this is not something that will be easy for me to accomplish, but I believe that if I stick with the sport and do the best I can, anything can happen.
Note: This is an excerpt from the book Possibilities: Recreational Experiences of Individuals who are Deafblind, edited by Lieberman, Haegele, and Marquez.
Table of Contents
Credits, Introduction, and Preface
Rachel Weeks- Triathlon
Maricar Marquez- Running
Kristine D'Arbelles- SSP—Swimming Triathlon
Heidi Zimmer- Mountain Climbing
Cody Colchado- Power Lifting
Corrina Veesart- Ballet, Cheerleading, Rock Climbing, and Yoga
Emily Desfor- SSP—Outdoor Adventures
Kevin Frost- Speed Skating
Ryan Ollis- Running
Faye Frez-Albrecht- Soccer
Quinn Burch- Dance, Horseback Riding, and Running
Nicholas Abrahamson- Hiking the Appalachian Trail
Bruce Visser- Traveling
Jason Corning- Running
Sarah K. McMillen- Ice Hockey and Taekwondo
Angela Theriault- Running
Scott Keeler Bass- Biking
Maria Marquez Dykman- Wind Chimes
Conclusion & References
Share this article.